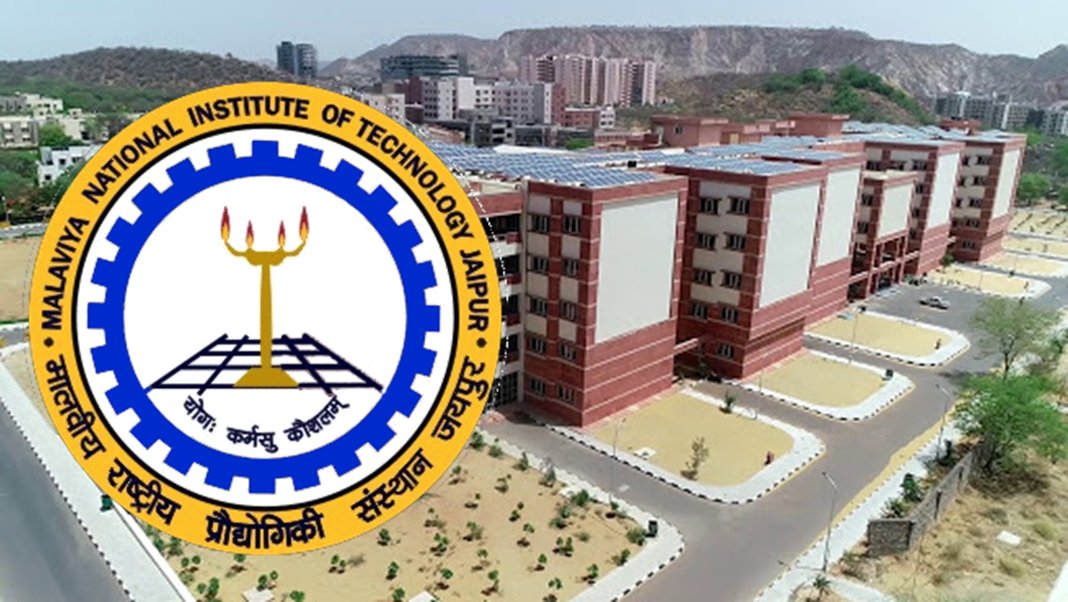 Faculty Position 2021 in MNIT, National Institute of Technology – Jaipur
Designation/Position- Faculty Position 2021 in MNIT
Malaviya National Institute of Technology Jaipur (MNIT), (Raj.) India invites application for Faculty Position 2021 in MNIT from eligible and interested candidates
About- Malaviya National Institute of Technology Jaipur is one among 31 NITs established by GOI, an Institution of National importance declared by the Act of Parliament and a premier technical Institution of the country,offering several Undergraduate, Postgraduate and Doctoral Programmes in Engineering, Sciences, Management, Humanities and Social Science and Architecture, and also provides excellent ambience for academic research and co-curricular activities. Faculty Position 2021 in MNIT
Research/Job Area-
A. Engineering and Architecture & Planning Departments:
| | | |
| --- | --- | --- |
| S. No. | Name of Department | Specializations Required |
| 1 | Civil Engineering | Geotechnical Engineering, Environmental Engineering, Transportation Engineering, Structural Engineering, Water Resources Engineering, Surveying, Building and Construction Technology and Disaster Assessment & Mitigation. |
| 2 | Chemical Engineering | Modeling, Simulation and Control (molecular modeling and process simulation and control), Catalysis and Reaction Engineering (bio catalysis and fermentation), Energy Technology (energy storage, biomass energy), Polymer Technology, Process intensification and Petroleum Engg./Technology & Nonmaterial's |
| 3 | Mechanical Engineering | Thermal Engineering, Industrial Engineering, Design Engineering, Manufacturing Engineering, 3D Printing, Light Weight Composites and Production Engineering. |
| 4 | Metallurgical and Materials Engineering | Process Metallurgy, Extractive Metallurgy, Physical Metallurgy, Mechanical Metallurgy, Materials Engineering, Ceramic Engineering, Materials Science, Nanomaterials, any emerging area related to its discipline in Metallurgical and Materials Engineering. |
| 5 | Electrical Engineering | Power systems, Power Electronics, control systems, Instrumentation, signal processing, Electrical machines, energy systems, Renewable Energy Engineering, DSP, AI. |
| 6 | Electronics &Communication Engineering | MEMS/NEMS, Mixed Signal Circuits, RF Integrated Circuits, VLSI Testing, verification, Formal verification, HardwareSoftware Co-Design, SoC Design, Microprocessors & Microcontrollers-architecture & interfacing, Advanced Computer Architecture-Parallel, Multicore, high-performance, Embedded Systems & IoT Security, Real time systems, Embedded Software design, Signal and Image Processing, Communication Systems, Wireless & Mobile Communication, Communication Networks, |
| | | Information & Coding Theory, Optical Networks, Cyber/Information Security, Graphs, Algorithms & Optimization, Computer Networks. |
| 7 | Computer Science & Engineering | Software Engineering, Machine Learning, Programming Languages, DBMS & Data Science, Computer Networks (Advanced Networks, Wireless), Security, Image Processing/ Computer Vision, AI and Robotics, Data Structure and Algorithms, Computational Mathematics (Logic, Discrete Structures), Theoretical Computer Science (Automata, Compilers), Digital Logic and Microprocessors (including VLSI), Distributed and Parallel Computing (including Cloud), Systems (Embedded, OS, /Etc.), Platform based Computing (Web, Android, Gaming), Human Computer Interaction. |
| 8 | Architecture & Planning Department | Ph.D. in relevant specialization in Architecture or Planning. |
B. Science Department:
| | | |
| --- | --- | --- |
| 9. | Physics | Condensed Matter Physics, Materials Science, Experimental High Energy Physics, Cosmology, Astroparticle Physics, Theoretical High Energy Physics, Laser & Optics, Plasma Physics, Quantum Computation. |
C. Management Department:
| | | |
| --- | --- | --- |
| 10. | Management Studies | Operations Management; Marketing Management; Business Intelligence and Analysis; Financial Management; Human Resource Management and General Management |
Location- Malaviya National Institute of Technology Jaipur (MNIT), (Raj.) lndia
Eligibility/Qualification–
Prescribed Minimum Qualification and Experience for Faculty Positions as per Gazette Notification NIT (Amendment) Act 2017 for the faculty positions prescribed by the Ministry of HRD, Govt. of India, New Delhi vide their letter No.F.No.35-5/2017- TS.III dated 28th July, 2017 under Schedule E and as per oversight committee resolution (MHRD vide F.No.33-9/2011/TS.III dated 16th April 2019.
| | | | | |
| --- | --- | --- | --- | --- |
| S. No. | Designation, Pay Band and Academic Grade Pay | Essential Qualifications | Essential Requirements | Cumulative Essential Credit Points |
| 1 | Associate Professor At entry level of pay level 13A2 as per 7th CPC | Ph. D. | Six years after Ph.D of which at least Three years at the level of Assistant Professor with Academic Grade Pay of ₹8000; OR Nine years total working experience, of which Three years should be after Ph.D, with at least Three years at the level of Assistant Professor with Academic Grade Pay of ₹8000. | 50 |
The minimum eligibility for various Departments is prescribed in the following table
| | |
| --- | --- |
| Department | Minimum Eligibility |
| Engineering Departments | First Class in B.Tech./B.E. with Ph.D. in relevant branch / discipline / stream |
| Architecture and Planning | First Class in B.Arch. and First Class in M.Arch./M.Plan with Ph.D. in relevant branch / discipline |
| Physics | First Class in Masters' Degree with Ph.D. in relevant branch/discipline |
| Management Studies | First Class in MBA with Ph.D. in Management |
Job/Position Description-
The Institute invites applications for the faculty positions at the level of Associate Professor in various Departments of the Institute, from Indian Nationals possessing excellent academic record, commitment to quality teaching, potential for carrying out outstanding research and inclination towards institutional development.
Candidates who wish to apply for more than one department, he/she should apply separately for each department and separate application must be submitted for each Department along with prescribed Application Fee.
How to Apply-
Interested candidates must apply ONLINE only through the Institute website https://www.mnit.ac.in. Applications received through any other mode shall not be accepted and summarily rejected.
Every completed online application shall be identified by a unique application reference number, which should be used for all future communication.
The candidates are advised to download the same from Institute website and send hard copy of the downloaded PDF of the filled application form along with the self-attested copies of the relevant testimonials, certificates, enclosures etc. by speed post/registered post/courier to:
The Deputy Registrar,
Administration & Establishment Section,
Prabha Bhawan, Malaviya National Institute of Technology, Jaipur
JLN Marg, Jaipur, Rajasthan-302017, India
The envelope containing the application be superscripted as
APPLICATION FOR THE POST OF……………………..
DEPARTMENT………………………..…………………
Last Date for Apply– 26 March 2021
The last date of receipt of hard copy of duly filled application form along with all self-attested supporting documents and application fee details is 26th March, 2021 by 05:30 PM.
How to write an attractive research proposal?
How to Write an Effective Cover Letter – Prepare Yourself
6 golden tips for finding successful postdoctoral opportunities
Should I Do postdoc : Pros and Cons – ResearchersJob
Some Effective Tool to Improve Your Research Writing Skill