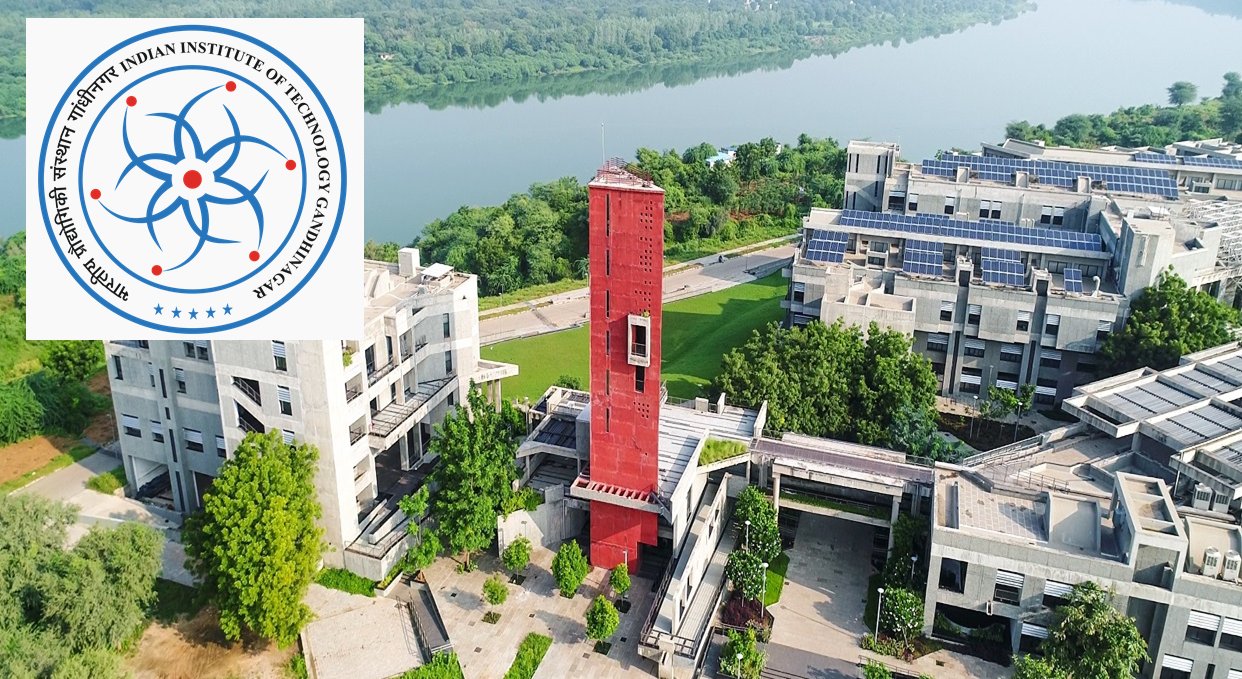 Post Doctoral Fellow (PDF) Position at IIT Gandhinagar, Gujarat, India
Designation/Position- Post Doctoral Fellow (PDF) Position
IIT Gandhinagar, Gujarat, India invites applications for Post Doctoral Fellow (PDF) Position from eligible and interested candidates
About- IIT Gandhinagar was founded in 2008 and is located in Palaj, Gandhinagar, Gujarat on the banks of river Sabarmati. IITGN is rated India's first 5-star GRIHA LD (Green) campus for minimizing the negative impact on the environment. The campus has been declared India's first 5-star campus for ensuring food safety and promoting healthy eating. Post Doctoral Fellow (PDF) Position
Research/Job Area- Chemistry
Location- IIT Gandhinagar, Gujarat, India
Eligibility/Qualification–
Ph.D. in Chemistry with a good scientific publication record. Candidates who have submitted their thesis are equally eligible for the position.
The desired candidate must possess skills in Synthetic Organic Chemistry. The candidate should have Knowledge of NMR and other characterization technics. Worked on studying the importance of small molecules in biological applications will be taken an advantage of.
Job/Position Description-
Indian Institute of Technology Gandhinagar (IITGN) invites applications for Postdoctoral Fellow and Project Assistant for a Sponsored Project.
Number of Vacancies: 1
Salary: 50000-55000 INR per month
Duration: Initial appointment is for 1 year
How to Apply-
Candidates must send their applications via e-mail to Prof. Sivapriya Kirubakaran (priyak@iitgn.ac.in). Please send a current CV with a list of publications, a summary of previous research experience and the names and addresses of 2 potential referees. Shortlisted candidates will be informed through e-mail.
Last Date for Apply– 24 June 2022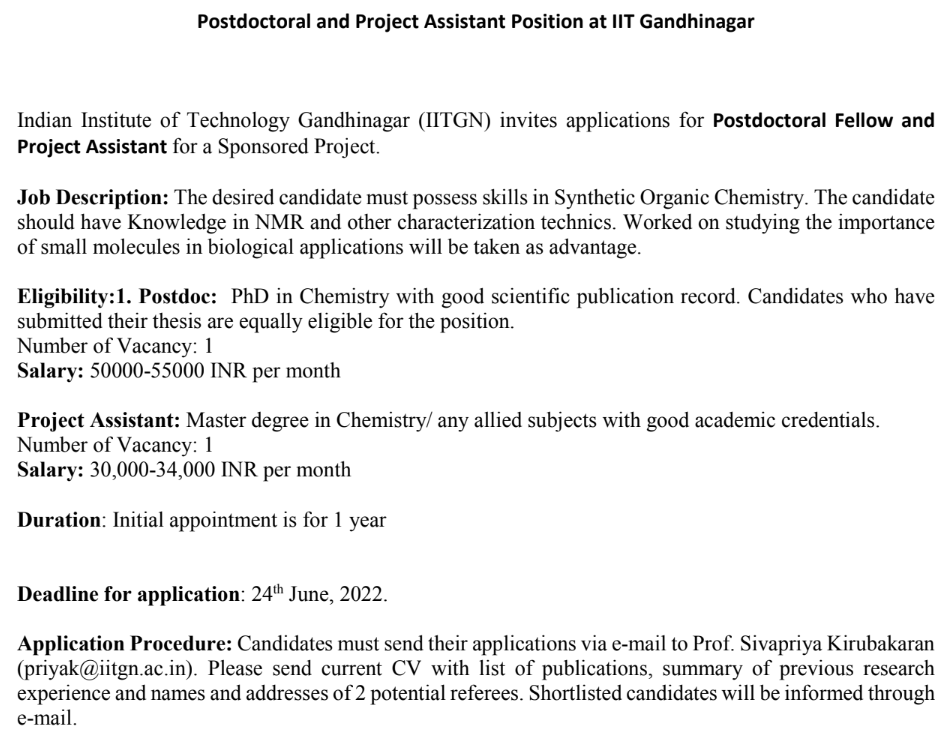 Join Our Discussion Forum – Keep your view, share knowledge/opportunity and ask your questions