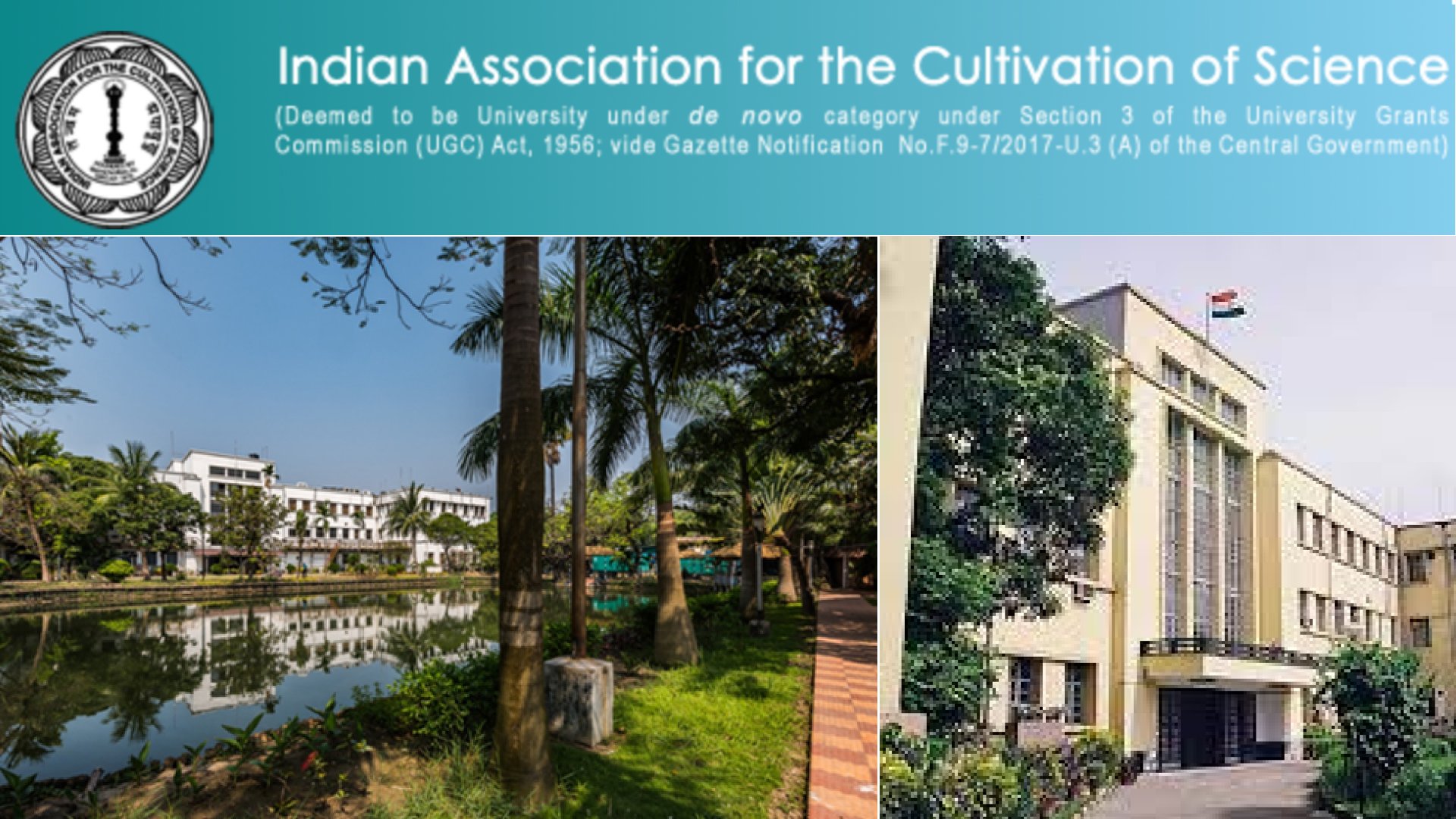 Research Associate Post at IACS, Jadavpur, Kolkata, India
Designation/Position- Research Associate Post at IACS
Indian Association for The Cultivation Of Science, Jadavpur, Kolkata, India invites application for Research Associate Post at IACS from eligible and interested candidates
About- The Indian Association for the Cultivation of Science (IACS) is a society registered under Act XXI of 1860 and the corresponding State Act viz. the West Bengal State Registration Act 1961, with its headquarters at 2A & 2B, Raja S. C. Mallick Road, Calcutta – 700 032, West Bengal, India. It has a Governing Council with a number of members elected or nominated and the Registrar as its Non-Member Secretary. The Council has the functions, duties and power as envisaged in the Memorandum and Bye Laws and as per the provisions of the relevant Act.
Research/Job Area- Chemistry
Location- Indian Association for The Cultivation Of Science, Jadavpur, Kolkata, India
Skype Interview Tips and Tricks – Best Practices in the Video interview
Research Associate Positions at NIPER Guwahati, India- on-line interview
Various Research Positions – 09 October 2021: Researchersjob- Updated
Scientist I Position in Thermo Fisher Scientific Inc, Bangalore, India
Eligibility/Qualification–
PhD in chemistry with experience in synthetic porphyrin chemistry, mechanistic investigations using electrochemical methods and in-situ spectroelectrochemical investigations of molecular electrocatalysts.
Candidates who have submitted their thesis are also eligible to apply.
Job/Position Description-
Applications are requested for the position of research associate (RA) in the laboratory of Prof. Abhishek Dey, School of Chemical Science, Indian Association for the Cultivation of Science.
Note: The position is temporary with an initial tenure of 1 year. The fellowship amount of will be as per government rules.
How to Apply-
Applications may be sent to icad@iacs.res.in by 25 October 2021.
Shortlisted candidates will be requested to appear for an online interview on the following day i.e. 26th of October.
Last Date for Apply– 25 October 2021
Join Our Discussion Forum – Keep your view, share knowledge/opportunity and ask your questions