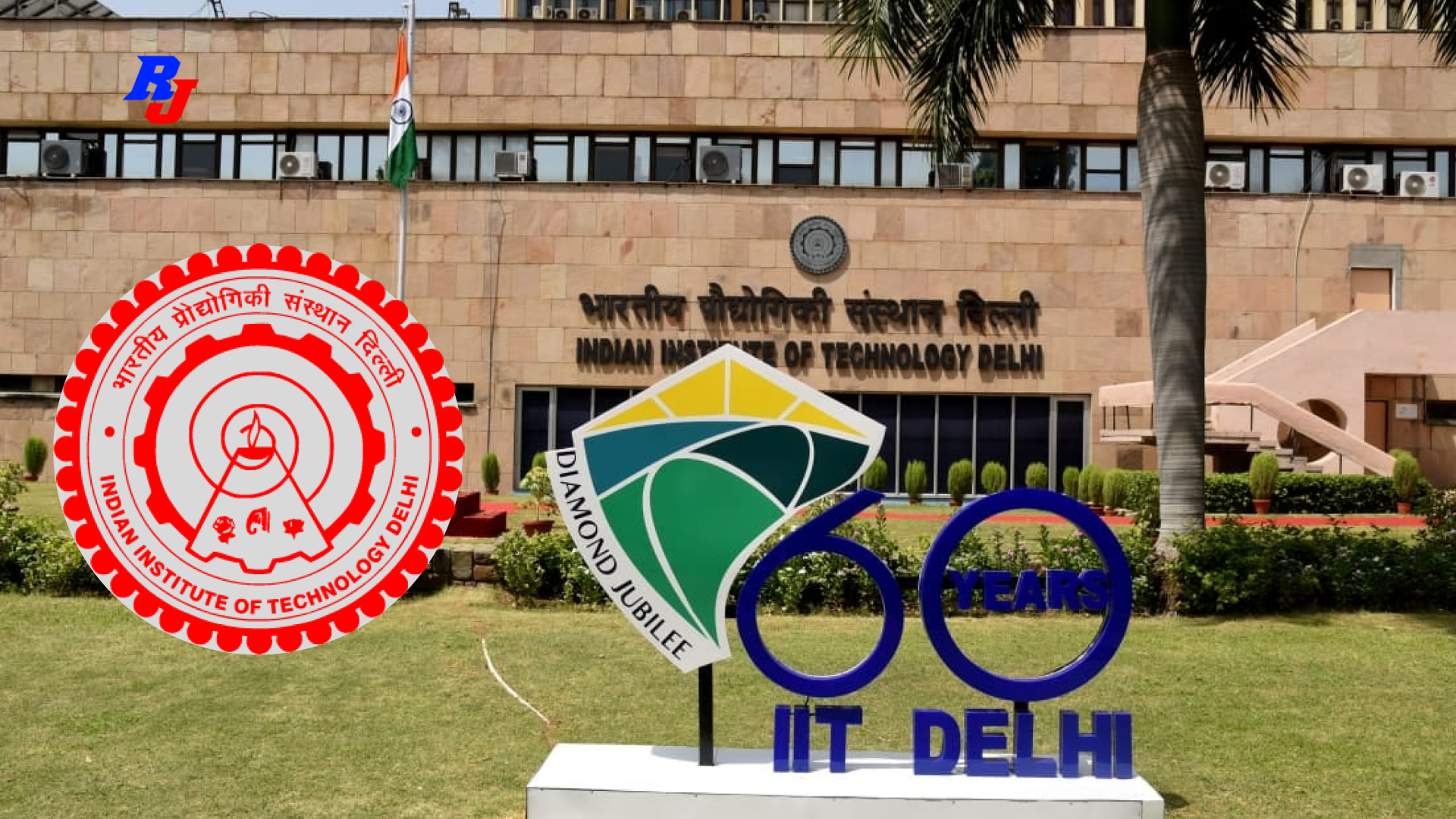 Designation/Position- Faculty Position in IIT Delhi
IIT Delhi, India invites application for Faculty Position in IIT Delhi from eligible and interested candidates
About- IIT Delhi invites applications from exceptionally bright and motivated persons, belonging to SC/ST/OBC/PwD/EWS category and who possess an established record of independent and high quality research, and are committed to teaching and research, for faculty position at the level of Assistant Professor in its various academic Departments, Centres and Schools and System Architect in Computer Services Centre.
Research/Job Area-
CIVIL ENGG.: Environmental: Water and Waste Water Engg. Air Pollution Control Engg. Solid and Hazardous Waste Engg. Geotechnical: Geotechnical Engg., geoenvironmental Engg., Rock Mechanics and Rock Engg., Structures: Structural Engg. Construction Materials, Construction Management,
Transportation: Transport and Traffic planning, Transportation and Traffic Engg., Pavement Engg., Water Resources: Water Resources Engg, and related areas.
DESIGN: IITD is looking for Candidates Specializing in all areas of Design including Industrial Design, Communication Design, Interaction Design, and other relevant design domains. Candidates should have an educational background in design.
ENERGY SCIENCE & ENGINEERING: Renewable Energy Technologies, Energy
Storage, Electrical Power Systems, Power Electronics, Electrical Machines and Drives, Control and Instrumentation for Energy Applications, Electronic Devices, Thermodynamics, Fluid Mechanics, Heat Transfer, and Combustion pertaining to Energy Systems.
MATERIAL SCIENCE AND ENGINEERING: Extractive metallurgy, polymer rheology and processing, corrosion and degradation of materials, materials for renewable and sustainable technology, crystal growth and crystallography, ceramics.
ATMOSPHERIC SCIENCES (CAS): "All areas of Atmospheric and Oceanic Science".
6. SENSORS, INSTRUMENTATION AND CYBER-PHYSICAL SYSTEM
ENGINEERING (SeNSE): Candidates must have a strong academic and research background, an ability to build world-class research facilities, and a proven/ demonstrated history of hands-on product and prototype development at the individual/ team level/ demonstrated history of original contributions in terms of high-quality publications, patents or product development activities in the following areas- Mixed-signal ICs and circuits, Electronic circuit design (analog and digital) , VLSI Design, Sensors, Sensors Systems, Signal Processing, Image Processing, Smart Systems, Cyber-physical systems, Communications for sensors/ sensors systems, Robotics/ Mechatronics/ Control Systems (more details in encl. 1 at https://owncloud.iitd.ac.in/nextcloud/index.php/s/Z4mqqyG6HexKWBc)
Location- IIT Delhi
Eligibility/Qualification–
Age: Preferably below 35 years. Age relaxation for reserved candidates as per Govt. of India guidelines.
Institute specifically encourages applicants from SC/ST/OBC/ EWS category as well as persons with disability.
ASSISTANT PROFESSOR (Grade I) :-
Ph.D. and First class or equivalent grade at the preceding degree in an appropriate branch/discipline with a good academic record throughout. A minimum of three years teaching/ research / professional experience, excluding the experience gained before and while pursuing Ph.D. Candidate should have demonstrated research capabilities in terms of publications in reputed journals and conferences.
Candidates with Ph.D but with less than 3 years experience can be considered for Assistant Professor (Grade II).
Job/Position Description-
| | |
| --- | --- |
| POST | PAY LEVEL (as per 7th CPC) |
| Assistant Professor (Grade I) | Pay Level 12 (Rs.1,01,500-1,67,400) with minimum Pay of Rs.101500/-. After completion of 3 years of service as Assistant Professor in Pay Level 12, the candidates will be considered for movement to Pay Level 13A1 (Rs.1,31,400- 2,04,700) |
How to Apply-
It is a requirement that candidates use the IIT Delhi website to fill up and submit applications online for the aforesaid faculty position. The website also contains useful information on various aspects of working and living at IIT Delhi and the recruitment process.
As a precaution, after submitting the application through the website, please retain a copy of the application. Candidates employed with Government/Semi-Government Organizations or with Autonomous Bodies must print a copy of the electronic submission and submit the printed version through the proper channel at the address given below.
Candidates who have applied online may please log in to our site https://ecampus.iitd.ac.in/IITDFR0/login and check the status of whether their applications have been received or not.
Address for Correspondence:
Faculty Recruitment Cell (E-I)
Indian Institute of Technology Delhi,
Hauz Khas, New Delhi-110016, INDIA
Telephone: +91-11-2654-8733
E-mail: fac_recruit@admin.iitd.ac.in
For any technical help, please contact me through email at eadmin.help@iitd.ac.in or Ph. 011-26597220
Last Date for Apply– Rolling
This is a rolling advertisement. There is no last date
Join Our Discussion Forum – Keep your view, share knowledge/opportunity and ask your questions