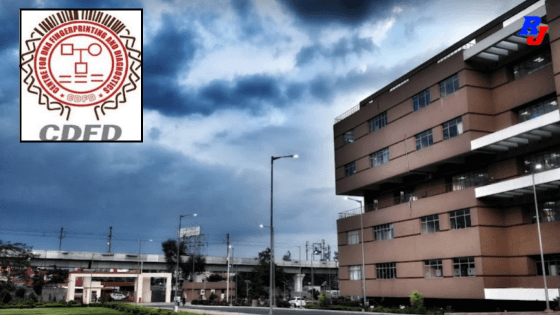 Designation/Position- Regular Scientist Position at CDFD
Centre for DNA Fingerprinting and Diagnostics, India invites applications for Regular Scientist Position at CDFD from eligible and interested candidates
About- The Centre for DNA Fingerprinting and Diagnostics (CDFD; www.cdfd.org.in), Hyderabad is a premier autonomous R & D Institute under the Societies Act funded by the Department of Biotechnology, Ministry of Science and Technology, Government of India, that has been established to provide services in DNA fingerprinting and diagnosis of genetic disorders, and to undertake high-quality basic research in different areas of modern biology. Regular Scientist Position at CDFD
Research/Job Area- Pharmacy / Biotechnology
Location- Hyderabad
Eligibility/Qualification-
The applicant must be a citizen of India or an Overseas Citizen of India (OCI) with valid approval from the Ministry of External Affairs / Home Ministry
Essential Educational Qualifications and Experience:
1st class M.Sc with 11 years experience or 1st class M.Tech / M.D / MVSc / M.Pharm / M.Biotech with 10 years R & D experience.
OR
Ph.D or corresponding degrees in other disciplines with original work as evidenced by patents or publications. Evidence of leadership with 08 years of R & D experience.
Desirable Qualifications: Candidate should have outstanding track record as an independent researcher as evidenced by high quality scientific publications, research grants, patents and / or supervision of Ph.D. students.
Desirable Experience: R&D experience (of 11 years post M.Sc. or of 10 years post M. Tech / M.D. / M.V.Sc. / M. Pharm / M. Biotech or 8 years post Ph D) in the area of human genetics and genomics, specialized in population/forensic/medical research.
Job/Position Description-
Name of post/ Age Limit: Scientist – V / 50 years
No of posts and reservations: 01 (Reserved for OBC Non-Creamy Layer)
Pay Matrix: Level 13
Total Emolument: Approx. ₹ 2,07,839/- p.m.
The candidate is expected to head his/her own independent research group, supervise Ph D students and will be required to take part in CDFD's institutional programs.
Mode of selection : Selection for the posts of Scientists shall be made through interview by the selection committee either in person or through Video Conferencing whereby the short listed candidate would be asked to make presentation about their research work and future research plan.
Application Fee: An amount of ₹ 300/- (Rupees three hundred only) to be payable through SBI collect.
OBC candidates from abroad with OCI status are also advised to remit an application fee of $20.
How to Apply-
The duly filled-in Application Form together with the requisite documents is to be scanned and sent to the e-mail recruitment@cdfd.org.in on or before 10.10.2022.
Candidates who are unable to e-mail their applications for any technical reasons may send the hard copy of the application along with the photocopies of all educational qualifications as per the advertisement together with the cost of the application fee to the Head – Administration, Centre for DNA Fingerprinting and Diagnostics (CDFD), Inner Ring Road, Uppal, Hyderabad – 500 039 on or before the due date.
Last Date for Apply– 10 October 2022
Join Our Discussion Forum – Keep your view, share knowledge/opportunity and ask your questions