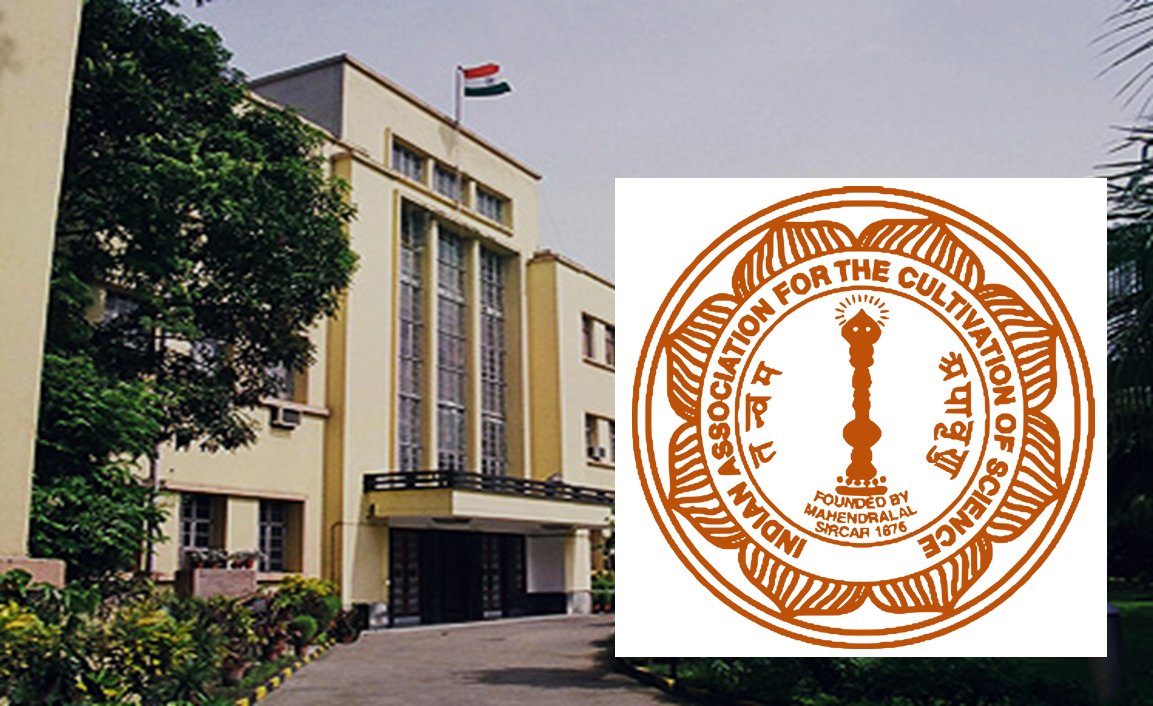 Research Associate-I Position in IACS, Jadavpur, Kolkata, India
Designation/Position- Research Associate-I Position in IACS
Indian Association For The Cultivation Of Science, Jadavpur, Kolkata, India invites applications for Research Associate-I Position in IACS from eligible and interested candidates
About- The Indian Association for the Cultivation of Science (IACS) is a society registered under Act XXI of 1860 and the corresponding State Act viz. the West Bengal State Registration Act 1961, with its headquarters at 2A & 2B, Raja S. C. Mallick Road, Calcutta – 700 032, West Bengal, India. It has a Governing Council with a number of members elected or nominated and the Registrar as its Non-Member Secretary. The Council has the functions, duties and power as envisaged in the Memorandum and Bye-Laws and as per the provisions of the relevant Act.
Research/Job Area- Chemistry/Physics
Location- Indian Association for The Cultivation Of Science, Jadavpur, Kolkata, India
How to Organize for Research Work – Research Paper Writing Tips
Eligibility/Qualification–
A candidate should have first class or high second class in B.Sc. & M.Sc. degrees in Chemistry/Physics with minimum average marks of 55% and has obtained a Ph.D. degree in chemistry or submitted thesis recently.
Candidate should have research experience supported by publications in peer-reviewed journals in the field of theoretical/computational physical chemistry, preferably in the area of biophysical chemistry.
A selected candidate who is yet to receive Ph.D. degree may join only after the submission of documentary proof of the thesis submission. Such candidates will draw a fellowship amount as appropriate to a bridge fellowship as per the rules of IACS and will be eligible to receive the full RA-I fellowship from the award date of the doctoral degree, supported by documentary proof.
Job/Position Description-
IACS is looking for a Research Associate (RA-1) in The school of Chemical Sciences (Theoretical and Computational)
Applications are invited for a RA-I (Institute) position under the supervision of Dr. Biman Jana, School of Chemical Sciences, Indian Association for the Cultivation of Science. Last date for receiving the application is 01/07/2022.
Name of the post: Research Associate-I (RA-1)
Number of post: One (01)
Broad Research Area: Physical Chemistry
Specific Research Area: Theoretical/computational biophysical chemistry: folding, function and hydration
Fellowship: As per rules of IACS.
Tenure of Fellowship: 1 year from the date of joining as RA-I, which may be extended for one more year based on performance to be reviewed by progress monitoring committee. The candidate will have no right to claim (explicit or implicit) any post in the institute.
How to Apply-
The interested candidates should send their complete resume (mentioning email address and phone number) to Dr. Biman Jana via email (pcbj@iacs.res.in) on or before 5 PM, 01/07/2022. Applications received after this date will not be considered.
Shortlisted candidates will be notified regarding the interview date and time via email to attend the offline/online Interview.
For further details and clarifications, if any, the candidates may contact:
Dr. Biman Jana
Professor
School of Chemical Sciences
Email: pcbj@iacs.res.in
Last Date- 01 July 2022
Join Our Discussion Forum – Keep your view, share knowledge/opportunity and ask your questions