Explain your research paper – Citation indexes are the lifeblood of any academic. Many researchers do not pay enough attention to this essential point. Social media and reputed blog is a great way to share your research paper to get more visibility. Your research paper is now more visible on various platforms.
The importance of citation for the career of a researcher
Citation is the cornerstone of academic life. When it comes to getting published or gaining recognition, it is the key to success. The key to getting and keeping the attention of the researchers who will read your work is to make it unique. This is why every researcher has their own unique way of writing a paper, citing references, submitting a paper, and presenting their research.
The importance of a strong citation network to a researcher
It gives recognition of your research work
A research profile measure
More visualization of research online
How to improve your citation
To keep your academic career on track, you have to do some hard work. But there are some easy steps you can take to make the process a little more convenient.
Publication of high impact factor papers
Write a Review Paper
Focus on Open Access Journals
Give others a reason to cite your paper
Increase your online visibility
Getting cited requires good citations
Make use of the image search feature
Choose the right keyword
Collaborate with other researchers
Graphical abstracts that are attractive
More Detail – How Can You Increase Your Citations for a Research Paper: Research Tip
After your hard work you get publication. After a paper is published, the number of citations is also an essential consideration.
Now you can explain your paper in short and simple way in our platform.
You explain your work in following suggested format.
About your work (Suggested word limit 200)
Explain the importance of the issue you address
Provide an overview of your research question or objectives
Describe your study design
Describe the key findings concerning the research question
Generalized results which you validate with current work
Study strengths and limitations
Future work perspectives
Or
About this work-
Importance of the issue addressed-
Overview of the research question
Description of study design
Key findings
Generalized results
Study strengths and limitations
Future work perspectives
How can you publish your work with Researchersjob.
Step 1- Open Researchersjob Board
Step 2- Click on Post a Job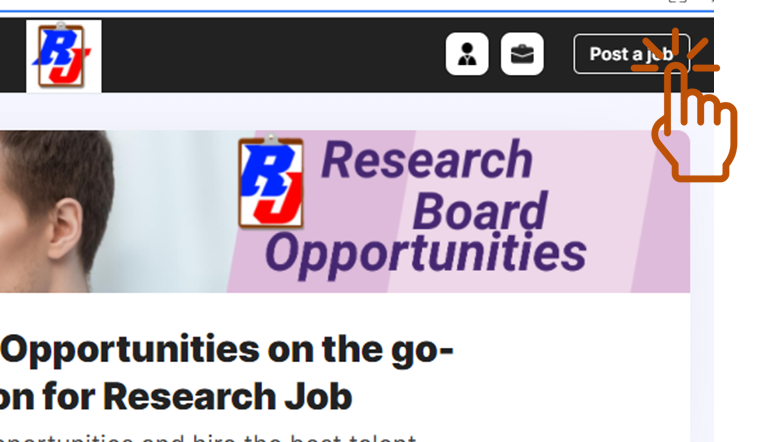 Step 3- Select Regular Listing or Featured Listing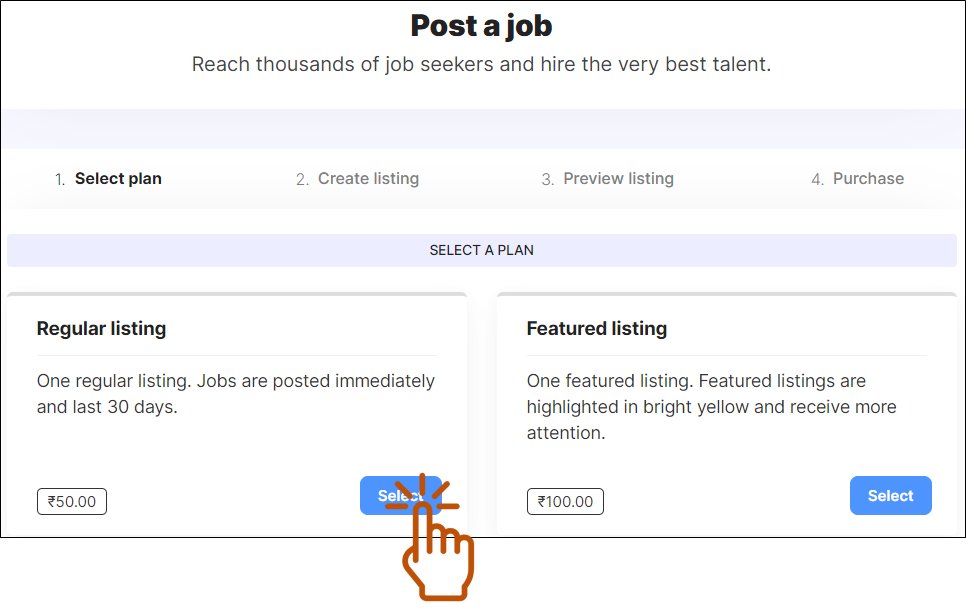 Step 4- Fill your details
Select Research Paper Discussion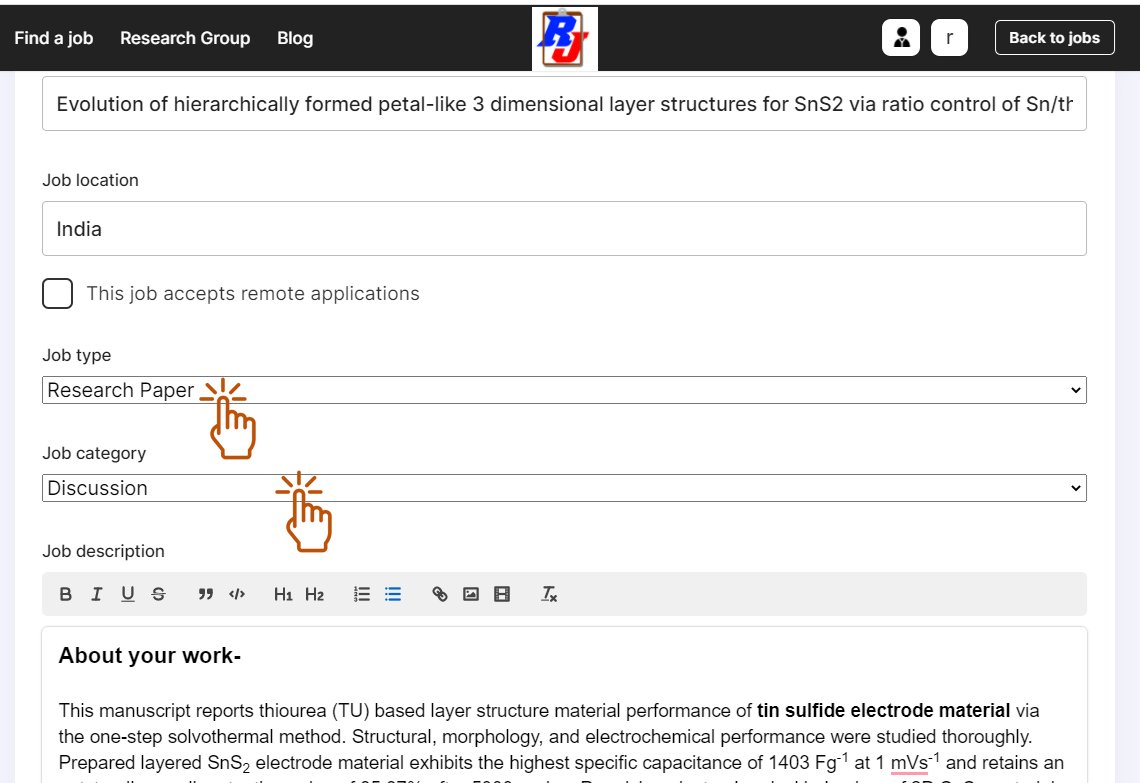 In the application link inset your paper link.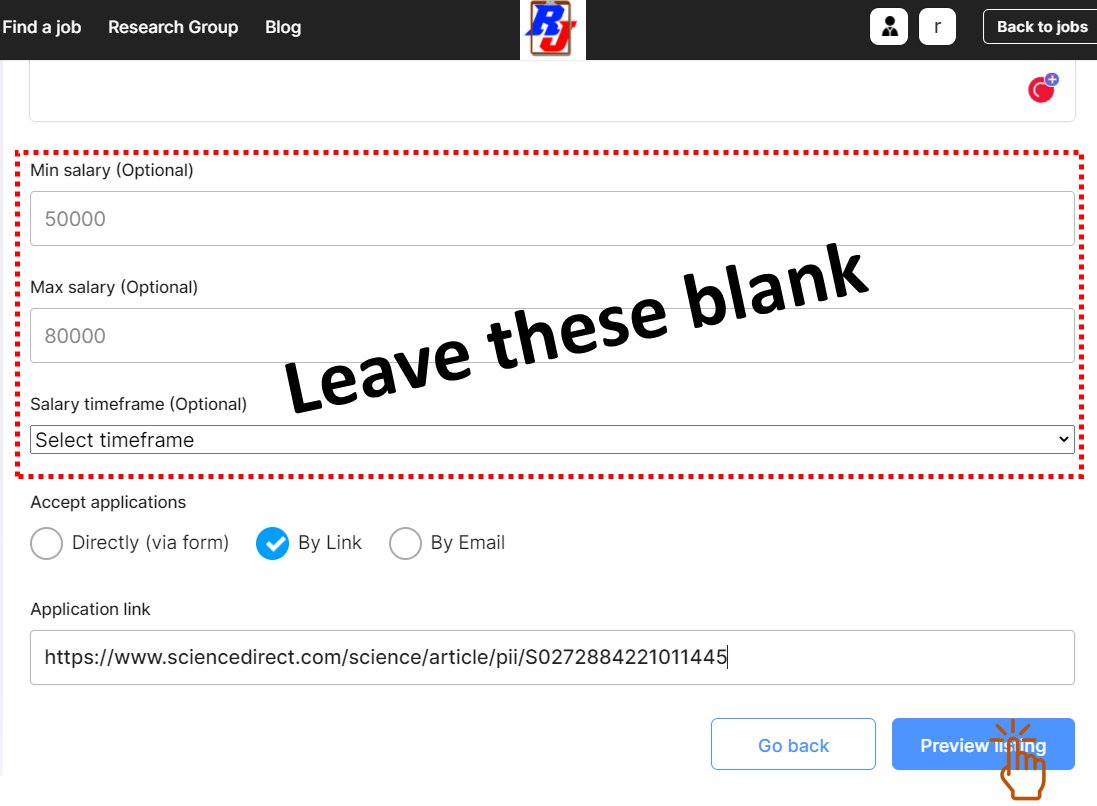 Step 5- Click on preview button and if you find it is OK, submit it.
Example – check post in listed post and in blog post
Listed Post- Evolution of hierarchically formed petal-like 3 dimensional layer structures for SnS2
In blog post- Petal-like 3D SnS2 via ratio control and their Supercapacitor behavior
Once you post your research paper discussion on Researchersjob Board, we will decide to Publish it on Blog Part or in Researchersjob site.
Hope this way you can make your paper more visible online and present your research work in interesting way to other researcher.
Note-
You are responsible for your content and image used for posting with us.
Only publish here already your published work in a peer-reviewed journal.
Explain your work simply and interestingly.
You can choose format according to your choice.
We also suggest you put a different email id (not your main email id), so can other researchers ask, if they have any query and this will increase collaboration or your citation index.
Also, please put your own identity (At least mention your google scholar link), it will help you to more visible online.
If you have any suggestion, please write in comment box, or discuss in our researchersjob Forum.