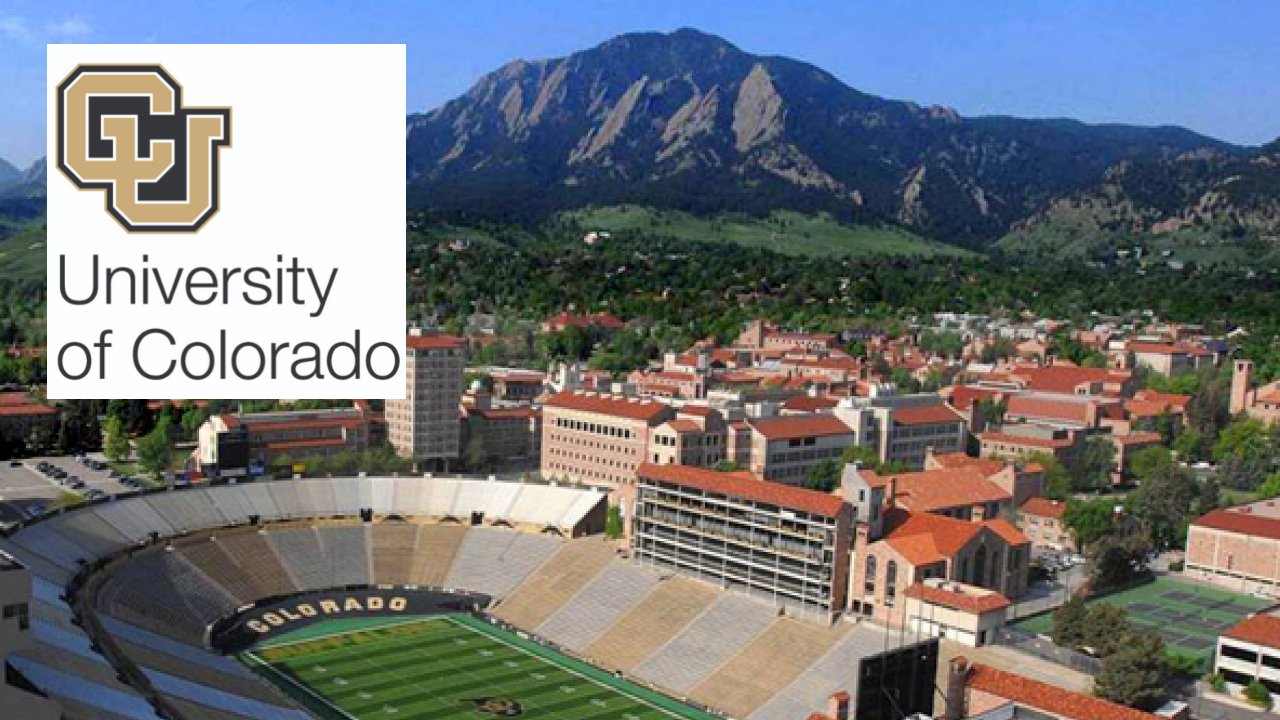 Designation/Position- Postdoctoral Fellow Position at Branco lab
Branco lab, University of Colorado, USA invites application for Postdoctoral Fellow Position at Branco lab from eligible and interested candidates
About- The Branco lab in the Department of Integrative Biology at the University of Colorado, Denver and the Liao lab at the Water and Soil Sciences Department at the University of Florida are seeking a postdoctoral fellow to contribute to a new NSF-funded project on the evolution of metal tolerance in mycorrhizal fungi and its impact on plant partner health and survival. Specifically, the study will use a combination of field work, reciprocal transplant experiments, physiological measurements, and genetic and genomic approaches to investigate metal tolerance in Suillus spp. and its role in partner tree establishment.
Research/Job Area- Evolutionary biology, ecology, genetics, molecular biology, or equivalent
More Opportunities: Various Research Positions – 05 June 2021: Researchersjob- Updated
Rhodes University Postdoctoral Research Fellowships 2022, South Africa
Research Scientist-Google Research Position at Bengaluru, Karnataka, India
MSCA Postdoctoral Fellowships (MSCA-PF) at University of Agder (UiA), Norway
Location- Branco lab, University of Colorado, USA
Eligibility/Qualification–
The successful applicant would be based in Denver, Colorado but would be required to travel to Gainesville, Florida.
Ideal applicants have a PhD in evolutionary biology, ecology, genetics, molecular biology, or equivalent, as well as expertise in bioinformatic and statistical analysis of 'omics data sets, in vitro experimentation, and/or wet lab molecular biology skills.
A background in fungal biology and ability to mentor and supervise students are also preferred.
Ability to work independently, strong scientific curiosity, and a collaborative mindset are a must
Job/Position Description-
The position is for one year with possibility of renewal for two additional years.
It is fully funded at the NIH pay scale and can start as early as September 2021 (and as late as mid 2022).
The Branco lab is broadly interested in the ecology and evolution of fungi, with the goal of understanding the origin and maintenance of fungal diversity (https://saramayerbranco.wixsite.com/brancolab).
The Liao lab studies plant-fungal environmental interactions using genetic and metaomic approaches (https://sunnymicrobiome.weebly.com/).
The project is also a collaboration with the Vrije Universiteit Brussel and Hasselt University (both in Belgium), so the position offers
opportunities for directly interacting with several world-class institutions.
In addition, Denver and the Front Range offer fantastic city amenities and a wide range of outdoor opportunities.
It will also be possible to interact with students, postdocs, and faculty at the CU Denver medical campus and other nearby universities, institutions, and groups in the Rocky Mountain region
How to Apply-
Submit a pdf file including 1) A cover letter outlining your experience, goals, and fit for the position, 2) CV, 3) 1 – 2 representative publications or pre-prints, and 4) name and contact of three references to Sara Branco sara.branco@ucdenver.edu. Informal inquiries welcome.
Last Date for Apply– Until the position is filled
Application review will begin August 1 2021 and continue until the position is filled.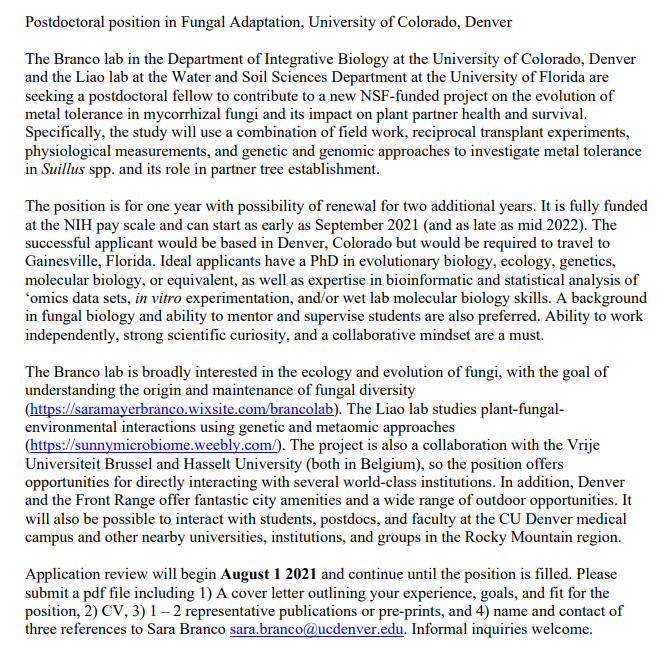 You can get our Regular updates on Telegram also
Find or Post Research Project PositionS – Researchersjob Board
See Also: Motivation Letter for PhD, Postdoc, and Other Research Positions
Whitesmoke Grammar Checker Online – Improve Your Research Writing Skill – Alternative to Grammarly
How to write a literature review: Tips, Format, and Significance
Research Proposal How to Write: Detail Guide and Template