A literature review is a crucial evaluation of available sources or literature on a particular subject. It analyzes the literary works and offers a summary, contrast, classification, and study. The literature review can be incorporated into an article, a research record, or a thesis. The literature review can be a different stand-alone evaluation.
This article will give some essential tips, discuss format, start, basic mistakes, and the significance of literature review step by step and in some pointwise form, and discuss – How to write a literature review?
The literature review is generally in the format of a conventional essay with 3 components: an intro, a conclusion, and a body. It is not a list like a footnoted bibliography in which a recap of each resource is listed individually.
Find out what you need to deal with in the literature review.
The number of resources you will be called to examine will depend on the literature review and how advanced you are in your research.
A good literature review should be rigorous and capable of analyzing/summarizing broad literature details.
Also read- How Can You Increase Your Citations for a Research Paper: Research Tip
Write an Email to Professor: Complete Dos and Don'ts Discussion
Why and When should we write a literature review?
A literature review can give you more citations, improving your research profile. Generally, the review paper gets more citations than a search article paper.
If you got expertise in any area, you should write a literature review to cover all relevant topics wisely and informatively.
If you have a proper collection of any research topic data, you should conclude them and make them an informative literature review article.
If you do not have a lab facility to conduct research work, then better to write a literature review. It will utilize your time and make your research publication regular without the gap.
If your thesis has enough data, then better to convert it into a good literature review paper with some effort.
If your research is conducted in a specific problem's sequence area, make your work a literature review article by adding relevant topics.
Write a literature review to demonstrate your understanding of the literature on a particular subject. You show your knowledge by analyzing and then synthesizing the info to:
Establish what has already been composed on a subject
Offer a summary of essential principles
Recognize significant partnerships or patterns
Determine the strength and weak points
Identify any gaps in the study
Recognize any conflicting proof
Supply a strong background to a term paper's investigation
Identify your function
Exercise what you need to resolve in the literature review.
Exactly how to start✍️ a Literature Review?
Choose a topic idea to discuss in written form.
Narrow down that area to particular concerns surrounding your research study
Locate and collect the Right Kinds of Sources
Establish the Variety Of Sources You Need
Create Your Overview
Create Your Initial Draft
Revise and Modify
Make the Literature Review as a Paper
What are you being asked to do in your literature review??
What are you looking for in the literature to discover? Examine your task question and criteria sheet to recognize what to concentrate on.
Do a considerable search of the literature. Learn what has been written on the topic.
What source for literature??
Select proper source: Use a selection of academic or literary sources that matter, current and authoritative. An extensive testimonial of pertinent material will undoubtedly include– publications, journal articles, records, government documents, meeting proceedings, and web sources. The Collection would be the most effective area to look for your references.
How many resources??
The number of sources you will need to assess will undoubtedly depend on what the literature review is for and how advanced you are in your studies. Your research guide or experience will undoubtedly suggest this concern.
Keep in mind the bibliographical details of your sources.
Maintain a note of the research title, day, writers' names, page numbers, and authors. This information will save you time later.
Review the literary works
Seriously read each source, and seek the disagreements provided rather than for truths.
Remember to arrange your testimonial around themes and ideas as you start and review.
Consider using a matrix, table, or idea map to identify how the various sources are associated.
Analyze the literature you have through
You need to review the sources to show solid critical analysis.
For every resource you are using, ask these inquiries:
What are the essential terms, as well as concepts?
Just how pertinent is this short article to my details topic?
What are the significant connections and patterns?
Just how has the writer structured the arguments?
Exactly how authoritative and legitimate is this source?
What are the differences and resemblances between the sources?
Are there any types of voids in the literature that require further study?
Tips??‍? for Writing a Successful Literature Review?
Don't attempt to compose a significant literature review the evening before the paper schedules – Don't be in a hurry.
Start work on it as soon as possible, including reviewing the literature.
As well as give attention to limiting your topic.
When possible, get someone else to proofread your paper before transforming it.
Catch blunders (gap) that you didn't discover. At the same time, it can help you to have your paper.
Expertly edited, even having a buddy or family member reviewed, it can make a lot of distinction.
Plan your time so you can transform your paper by the due date. A lot of people postponed doing them.
Deal with your paper every day.
Follow the rules provided to you by your instructor.
Ensure you utilize the best citation design and a minimum number of requested sources.
Be confident in your literature review.
Small blunders can cost you a whole lot when it concerns quality.
How to Compose the literature review?? (How to write a literature review)
Begin by composing your literature review. This essential initial sentence will undoubtedly inform your reader about the topic and the overall perspective or argument you will indeed exist.
Like essays, a literature review should have an intro, a verdict, and a body.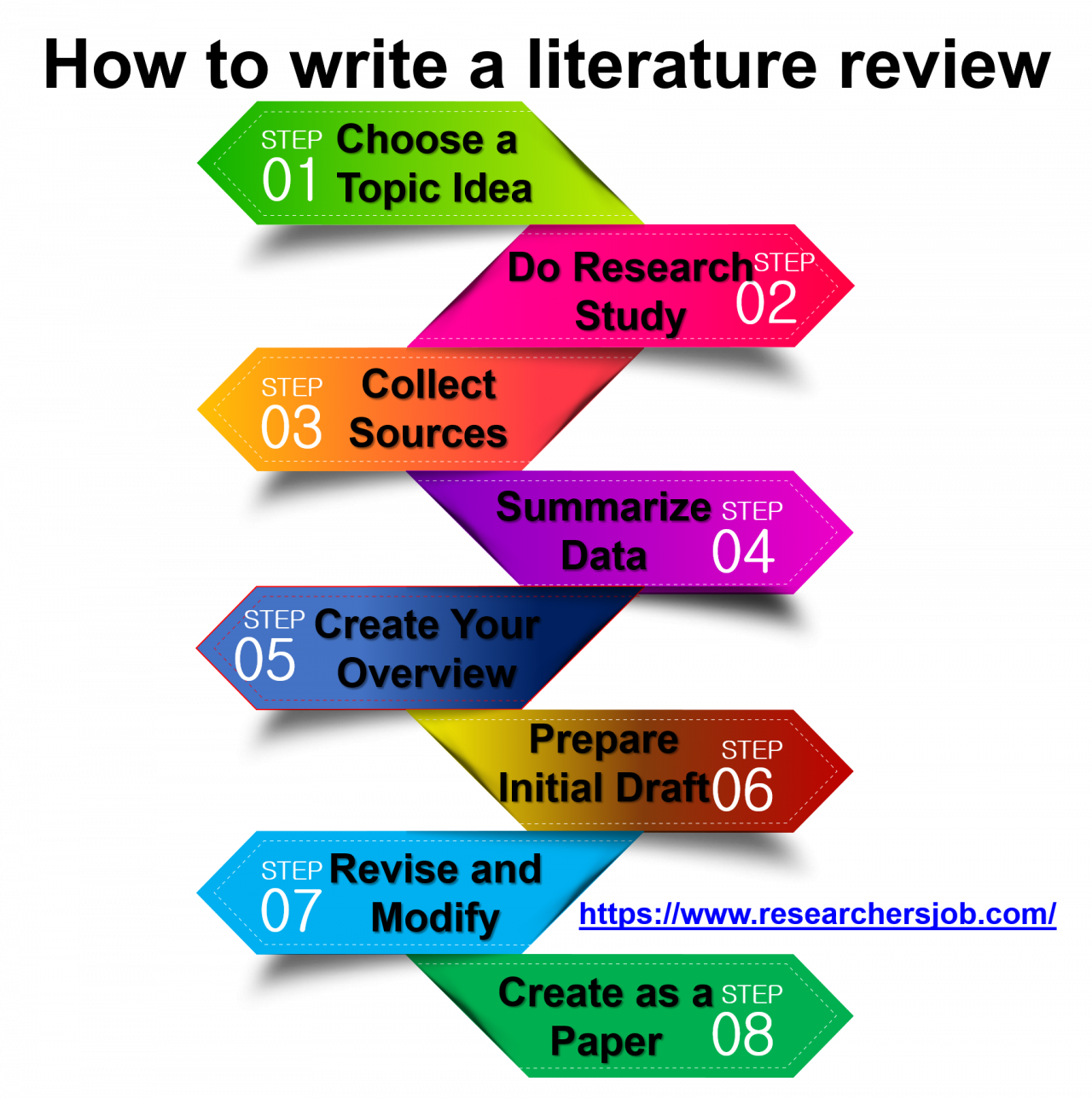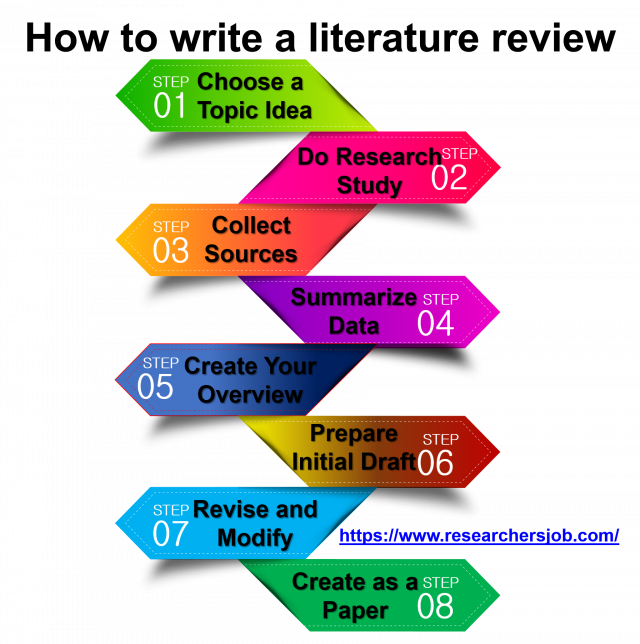 What are the qualities of a good literature review??
It must be broad and sufficient to provide enough information for the topic.
The resource must be to the point as well as authentic
It should lay a strong foundation for studying the subject
It should deal with the research inquiry and also the theoretical structure
It needs to determine research studies and versions that sustain your topic
The writer needs to comply with the stated format design
It needs to strike a balance between resources supporting and opposing a specific aspect or argument
It must be broad and sufficient to cover or supply sufficient information required on the subject
It must be slim enough to get rid of unnecessary details from your research study
It should be carried out from reliable sources
It should not necessarily be organized logically; arranging literature based on the weight of points provided gives it more weight.
It needs to address the research study's concerns and the theoretical framework.
It must recognize researches as well as versions that sustain your topic.
It must specify the critical term, terminology, and definitions.
It needs to mention the definition of acronyms additionally.
It must lay a solid foundation for your research study topic. How to perform a literature review
More- Follow-up email to a professor: When and how you should write
Structure of a literature review?
Intro
Your intro must provide a rundown of:
Why you are composing a testimonial, as well as why the subject is essential
The range of the testimony– what facets of the issue will be gone over
The requirements used for your literature choice (e.g., sort of sources utilized, date variety).
The organizational pattern of the review.
The introduction should consist of.
A. Stats or another clincher declaration to excite your reader and present the topic.
B. Affirmation of why the subject is necessary to study.
C. Brief instances of what research study has already been done.
D. A literature review can attain either goal?:
Sums up the final thoughts drawn from the testimonial literature.
Affirms why your research study addresses weaknesses or gaps.

Body paragraphs.
Each body paragraph should deal with various relevant motifs to your subject. You will undoubtedly need to synthesize numerous of your evaluated readings into each section to ensure a clear link between the different resources. You will require to critically evaluate each source for just how they contribute to the themes you are researching.
The body might consist of paragraphs on:
Background history.
Approaches.
Previous research studies on the topic.
Conventional versus alternative viewpoints.
First inquiries are being asked.
Basic verdicts that are being drawn.
Conclusion.
Your verdict should offer a recap of:
The significant arrangements and also disagreements in the literary works.
Any voids or areas for additional research.
Your general perspective on the topic.
Based on all the proof you presented in the body of your literature review, existing the overarching styles and ideas.
Create a theoretical or thematic bridge from the evaluation of the literature to your very own research.
Checklist for a literature review.
Have you detailed the function and scope? ✔️
Identified appropriate and credible (academic/scholarly) literary works? ✔️
Recorded the bibliographical details of the sources? ✔️
Have you analyzed as well as critiqued your analyses? ✔️
Identified voids in the literary works as well as research? ✔️
explored approaches/ theories/ hypotheses/ versions? ✔️
Talked about the differing viewpoints? ✔️
Were they composed of a final thought, intro, and body? ✔️
Examined punctuation as well as grammar? ✔️
You can also include some points that are essential or missing here. Thank You.