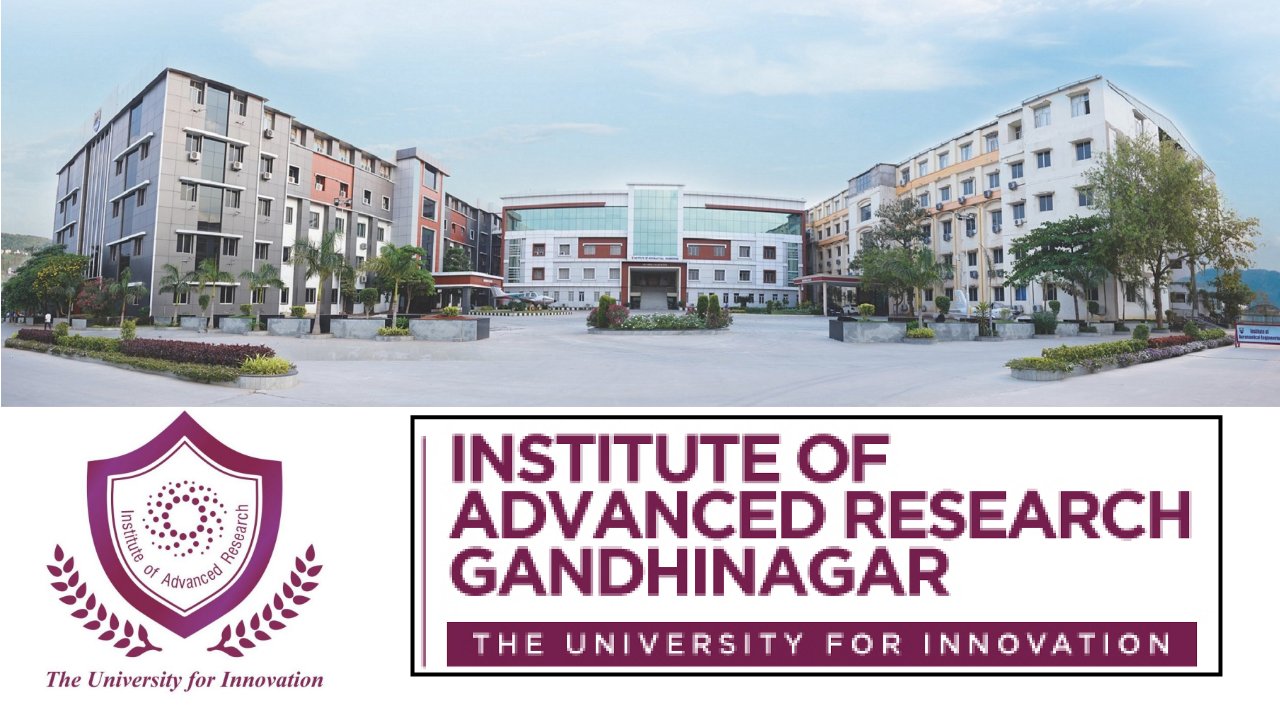 Designation/Position- Faculty Position at IAR
Institute of Advanced Research, Gandhinagar (Gujarat State Private University) invites application for Faculty Position at IAR from eligible and interested candidates
About- The Institute of Advanced Research (IAR) is an innovative modern university, which offers professionally focused undergraduate, postgraduate and research degree programs. IAR was established in 2006 with the support of the President of India Dr. A P J Abdul Kalam, who inaugurated the Institute, and the Prime Minister, Shri Narendra Modi, who was then the Chief Minister of Gujarat. The University is financially supported by the Puri Foundation for Education in India, established by Professor Nathu Ram Puri, who is a leading industrialist in the UK with manufacturing and other businesses worldwide. The University is a not-for-profit institution and its sole purpose is to promote world-leading education, research, and innovation for young people nationally and internationally.
Research/Job Area- 
Institute of Advanced Research is inviting applications for Professors / Associate professor / Assistant Professor / Lecturers in the following areas:
Computer Engineering (Hardware)
Computer Engineering (Software)
Computer Engineering (Cyber Security)
Computer Engineering (Networks)
Biochemical / Bioprocess Engineering
More Opportunities:
Research Associate Position at HRI – Harish-Chandra Research Institute, Allahabad
Research Associate-I Position in IACS, Jadavpur, Kolkata, India
International PhD Program at The LabEx ParaFrap, France
Location- Institute of Advanced Research, Gandhinagar, Gujarat, India
Eligibility/Qualification–
IAR offers all possible avenues for growth, the candidate should be willing to take up and explore new opportunities. He/she should be self-motivated and able to create innovative teaching and research environment.
Job/Position Description- 
Institute of Advanced Research, Gandhinagar (Gujarat State Private University) is looking for competent and committed faculty for its various departments. Institute of Advance Research, Gandhinagar offers various programs in UG, PG and Ph.D.
The candidate should possess an academic focus that blends well with related Field and has a passion for achieving excellence in teaching & research.
Employment Type: Full Time
Salary: As per norms
How to Apply- 
Eligible and intrested candidate can apply online.
A letter of application along with updated CV must be submitted at: jobs@iar.ac.in
When applying through email please mention the Position and Subject number as mentioned above in application subject.
Last Date for Apply–  28 February 2021
Find or Post Research Project PositionS – Researchersjob Board
See Also: Motivation Letter for PhD, Postdoc, and Other Research Positions
Difference between CV and resume: When to use which one: Explained
How to write a literature review: Tips, Format, and Significance
Research Proposal How to Write: Detail Guide and Template
(adsbygoogle = window.adsbygoogle || []).push({}); (adsbygoogle = window.adsbygoogle || []).push({});