ISRO Recruitment – Scientist / Engineer (Pay Level ₹ 67,700 – 2,08,700)
Designation/Position-  ISRO Recruitment
ISRO, Vikram Sarabhai Space Centre, Thiruvananthapuram, Kerala, India invites application for ISRO Recruitment from eligible and interested candidates
About-  The Space Physics Laboratory (SPL) at VSSC carries out research and studies in atmospheric science and other related space science activities. Ammonium Perchlorate Experimental Plant (APEP) at Aluva in Kerala and the ISRO Inertial Systems Unit (IISU) at Thiruvananthapuram in Kerala also form part of VSSC. ISRO Recruitment
Research/Job Area-  Physics/Atmospheric Science/ Meteorology / Space Science / Planetary Science/Aerospace/Aeronautical / Mechanical Engineering/Microelectronics/ Dynamics modelling and control of aerospace vehicles/Metallurgy / Material Science/Chemical Engineering/Polymer Technology/Chemistry/Opto Electronics/Optical Engg /Solid State Physics/Physics and various other research area
Location- ISRO, Vikram Sarabhai Space Centre, Thiruvananthapuram, Kerala, India
Eligibility/Qualification–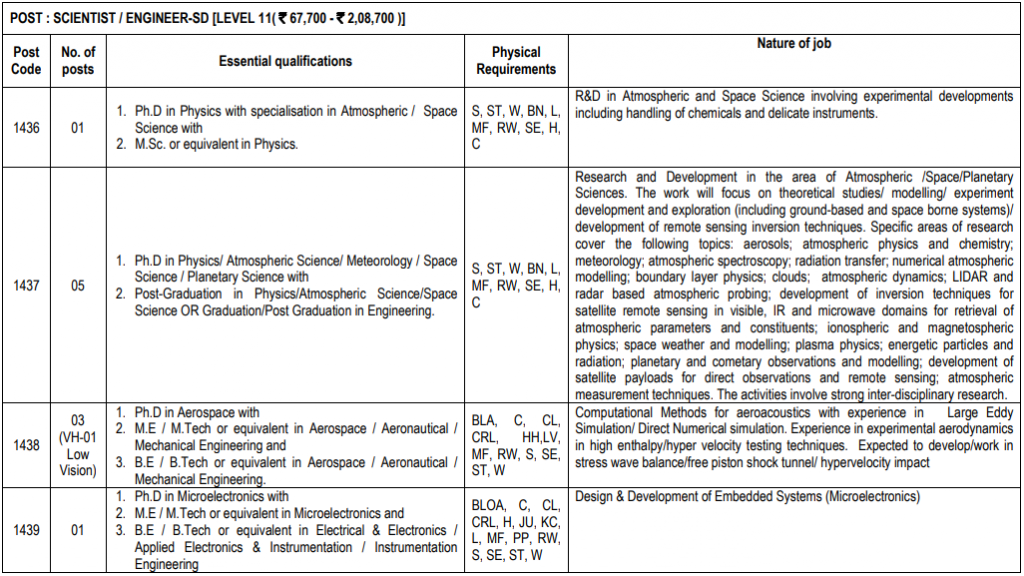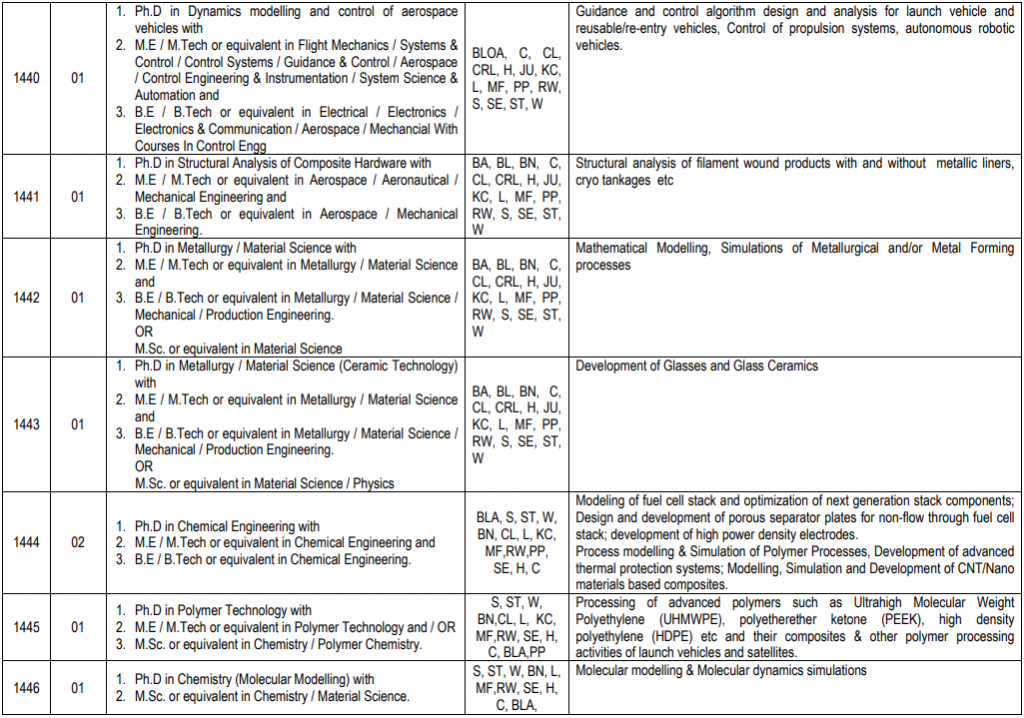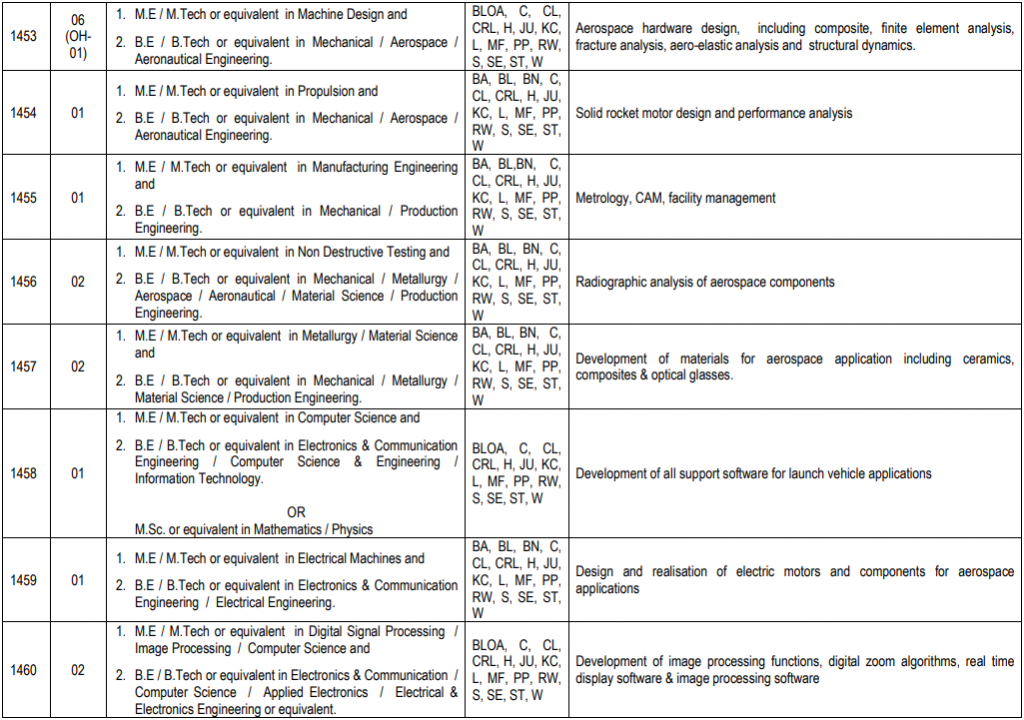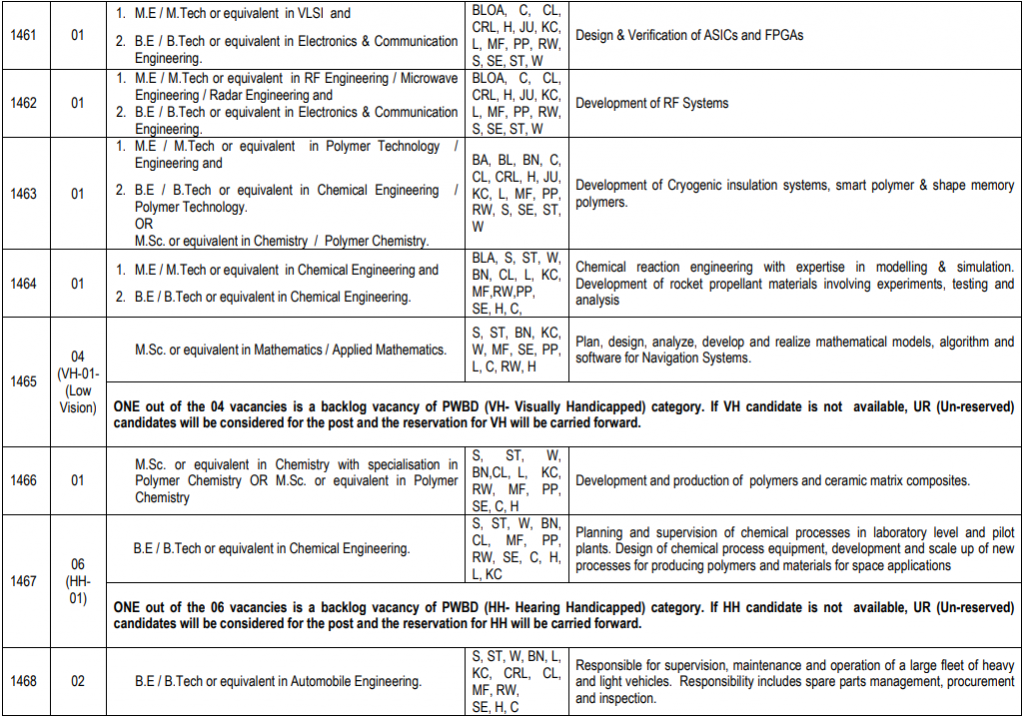 Job/Position Description- 
The posts are temporary, but likely to continue
SCIENTIST / ENGINEER-SD [LEVEL 11( ₹ 67,700 – ₹ 2,08,700 )]
Application fee = Rs.250 / – (Rupees Two Hundred & Fifty Only) for each application.

How to Apply-  Applications will be received on-line only and all further communications will be made to the applicants through e-mail / VSSC website only.
Therefore, the applicants are advised to check their e-mail and visit the VSSC website from time to time.
The candidates registered under National Career Service (NCS) portal and fulfilling the eligibility conditions may visit VSSC website and follow the application procedure as stated above
Last Date for Apply– 3 January 2020