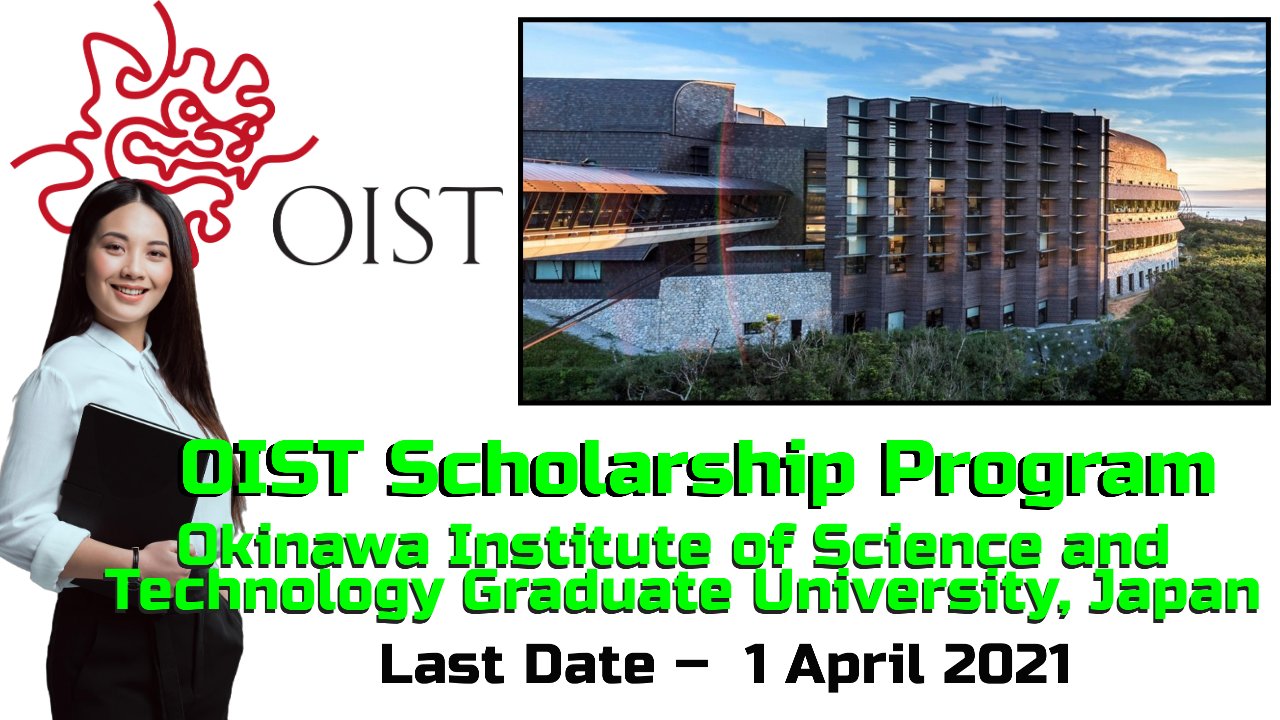 Designation/Position- OIST Scholarship Program
Okinawa Institute of Science and Technology Graduate University, Japan invites application for OIST Scholarship Program for candidates
About- The Graduate School accepts about 60 full-time graduate students per year. This ensures low numbers of students for each faculty member so that we can deliver best-in-the-world teaching for our graduate program. The basic requirement for the OIST Scholarship Program is the completion of a Bachelors's, Masters or equivalent degree prior to the admission date. Students may submit an application at any time. Your application will be considered at the next admissions committee meeting. Shortlisted candidates will be invited to the next possible Admissions Workshop, held at OIST, as part of the selection process. OIST Scholarship Program
Study level- PhD
Location- Okinawa Institute of Science and Technology Graduate University, Japan
Eligibility/Qualification–
To be eligible for the OIST Graduate Program, you must have completed a BSc, MSc or equivalent degree or expect to do so prior to the admission date.
You do not need to provide us with TOEFL/IELTS score if the medium of your education is English and you upload documents to prove so.
An applicant who is seeking admission on the basis of a qualification from a university for which the language of teaching and/or examination is not English is required to provide a TOEFL or IELTS score obtained within the last 2 years. Please upload a digital copy of your official score report to the application website.
Job/Position Description-
Candidates are considered for admission without regard to gender, gender identity, gender expression, age, sexual orientation, mental or physical disability, medical condition, race, ethnicity, ancestry, culture, national origin, religion, or marital status. Applications from women and minorities are strongly encouraged. For more details, please refer to the OIST Graduate School Three Policies.
Number of Accepting Students
The Graduate School accepts 60 students. To conduct education and research tailored to the wishes and aptitude of each students, we accept a small number of students.
How to Apply-
https://navii.oist.jp/user/register
Last Date for Apply– 1 April 2021, 23:59
More Opportnities:-
Motivation Letter for PhD, Postdoc, and Other Research Positions
Whitesmoke Grammar Checker Online – Improve Your Research Writing Skill – Alternative to Grammarly
How to write a literature review: Tips, Format, and Significance
Research Proposal How to Write: Detail Guide and Template