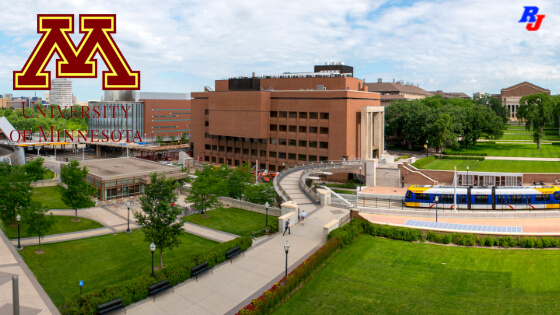 Designation/Position- Post-doctoral Researcher Position
University of Minnesota, US invites applications for Post-doctoral Researcher Position from eligible and interested candidates
About- A post-doctoral researcher position is available for project on potato and its interaction with soilborne microbes (fungal and bacterial pathogens such as Verticilium dahaliae, Streptomyces scabies, and Pectobacterium and Dickeya species). The successful candidate will take the lead in understanding the molecular mechanism of plant resistance and the population dynamics of these pathogens. The candidate will conduct screening of potato varieties to fungal and bacterial pathogens in nurseries and greenhouse-based assays to test hypotheses. The candidate will establish a culture collection of commonly found fungi and bacteria on Minne sota potatoes to explore their pathogenic dynamics using bioinformatics, microbiological and molecular tools.
The incumbent is expected to take a leadership role in data collection, data analysis, and compiling manuscripts for publication in appropriate journals. The successful candidate may be expected to work closely with different key stakeholders and collaborators and could be involved in supervising undergraduates. The incumbent will also be expedted to present research findings at local and national conferences and assist Pl in writing and preparing FederaVstate proposals for submission.
Research/Job Area- Plant pathology or plant sciences or a related area
More Opportunities:
Location- University of Minnesota, US
Eligibility/Qualification–
Ph.D. in plant pathology or plant sciences or a related area.
Must be able to lift objects up to 40 bs.
Have a driving license or will be required to have it within two months of joining the lab
Preferred Qualifications
Published at least 1-2 articles in peer reviewed international journals as the first author in plant microbe interaction/plant pathology
Expertise in molecular biology and sterile microbal techniques Knowledge or experience with on farm research management and operations
Experience in analyzing sequence data, construct phylogenetic trees and genotype populations.
Understand the basic principles of microscopy and be able to make morphological and physiological observations of fungal and bacterial structures used in morphological classification.
Experience using bioinformatics tools and statistical analysis (Knowledge of using R)
Job/Position Description-
Anticipated Initial Appointment Period:1 year
Salary $48,426 per annum
Supervisors of position: Dr. Ashish Ranjan (aranjan@umn.edu) and Dr. Devanshi Khokhani (khokh015@umn.edu)
How to Apply-
Applications must be submitted online (https:/hr.myu.umn.edujobs/ext347524).
To be considered for this position, please click the Apply button and follow the instructions.
You will be given the opportunity to complete an online application for the postion and attach a cover letter and resume.
Additional documents may be attached after application by accessing your "My Job Applications" page and uploading documents in the "My Cover Letters and Attachments" section.
Required Documents:
1. Resume/CV
2. Cover Letter/Letter of Application
3. List of three references
The preferential review of the applicants' date – May 15th, 2022
Only selected candidates will be informed for further consideration.
Last Date for Apply– 15 May 2022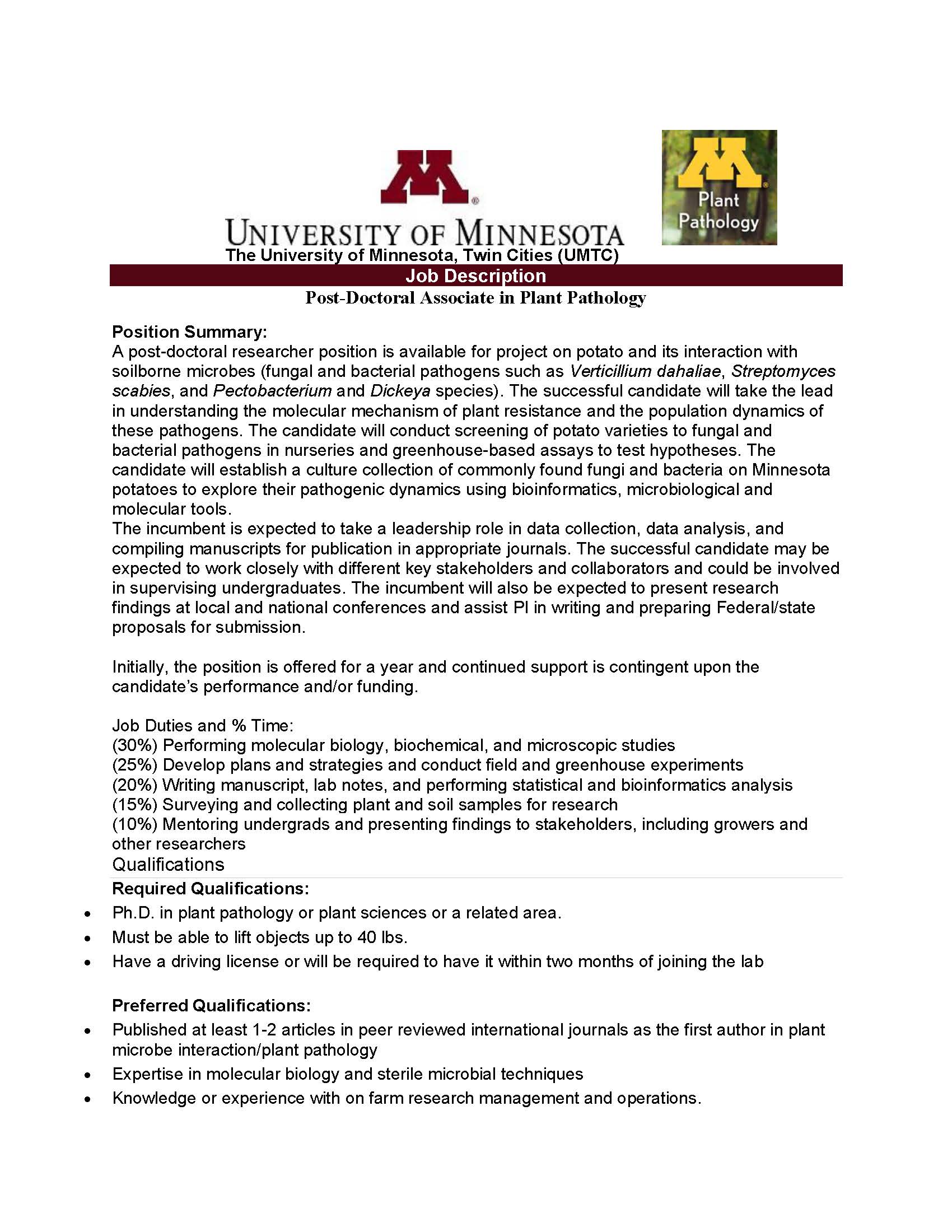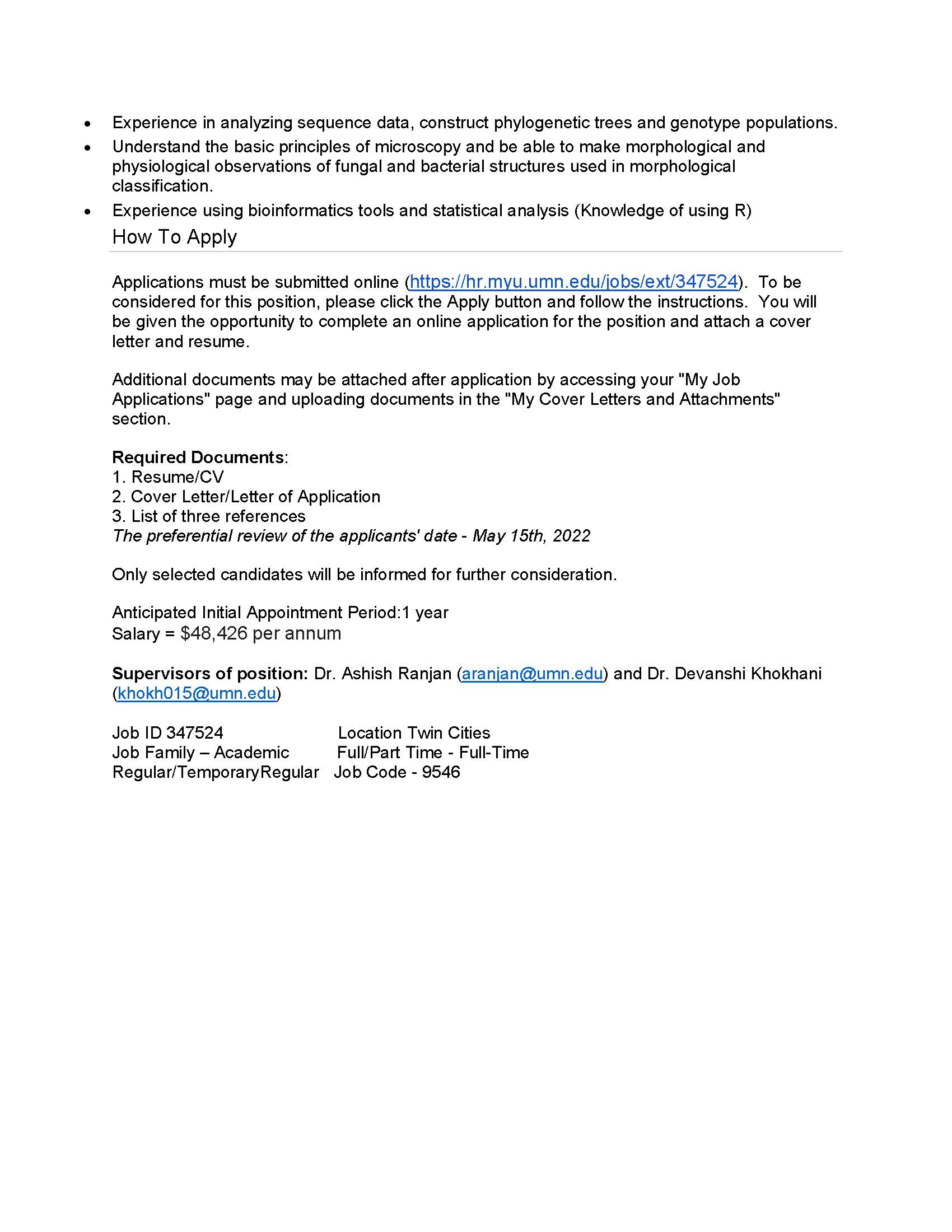 You can get our Regular updates on Telegram also
Find or Post Research Project PositionS – Researchersjob Board
See Also: Motivation Letter for PhD, Postdoc, and Other Research Positions
Whitesmoke Grammar Checker Online – Improve Your Research Writing Skill – Alternative to Grammarly
How to write a literature review: Tips, Format, and Significance
Research Proposal How to Write: Detail Guide and Template