Postdoctoral Fellow in Theoretical Chemistry: The group of theoretical chemistry at the University Catholique de Louvain (UCLouvain/IMCN/MOST) in Belgium is hiring a postdoctoral fellow for a year to work on method developments in "simplified" quantum chemistry for large systems. A strong experience in programing is expected.
Designation: Postdoctoral Fellow
Research Area: Theoretical Chemistry, simplified quantum chemistry methods for large systems
Location: University Catholique de Louvain (UCLouvain/IMCN/MOST), Belgium
Eligibility/Qualification: Strong experience in programming (Fortran, C++, etc.) is required.
Job Description:
The postdoctoral fellow will be working on a research project that aims at improving the accuracy of current sTD-DFT and XSTD-DFT methods by going beyond their linear-response/adiabatic approximation to improve the static correlation treatment. The project will also go beyond the vertical excitation description with the implementation of both excited-state gradient and Hessian.
How to Apply:
If you are interested, please send your CV as well as a cover letter to [email protected]
Last Date for Apply: Until Position Filled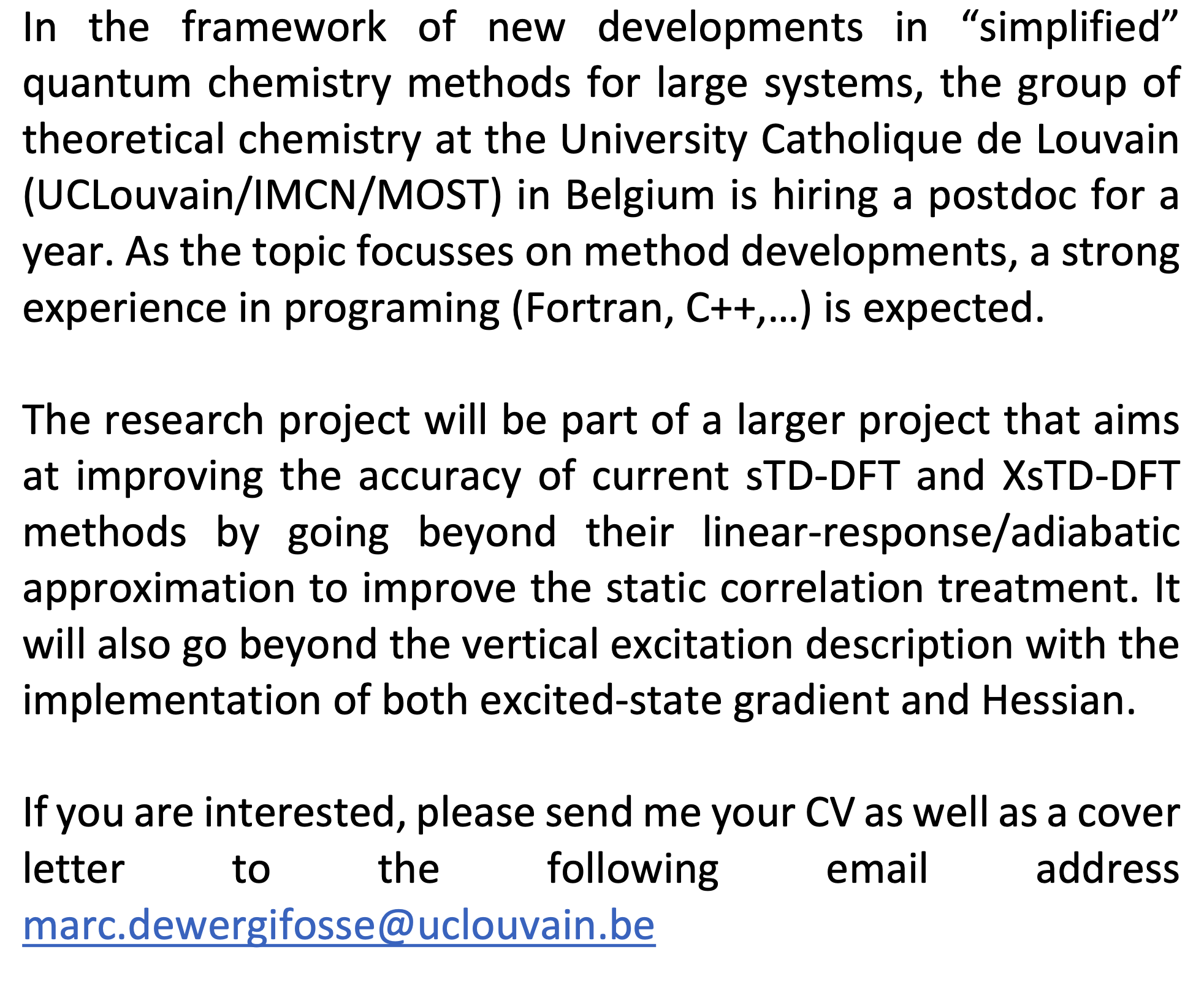 Postdoctoral Scholar at University of California, USA