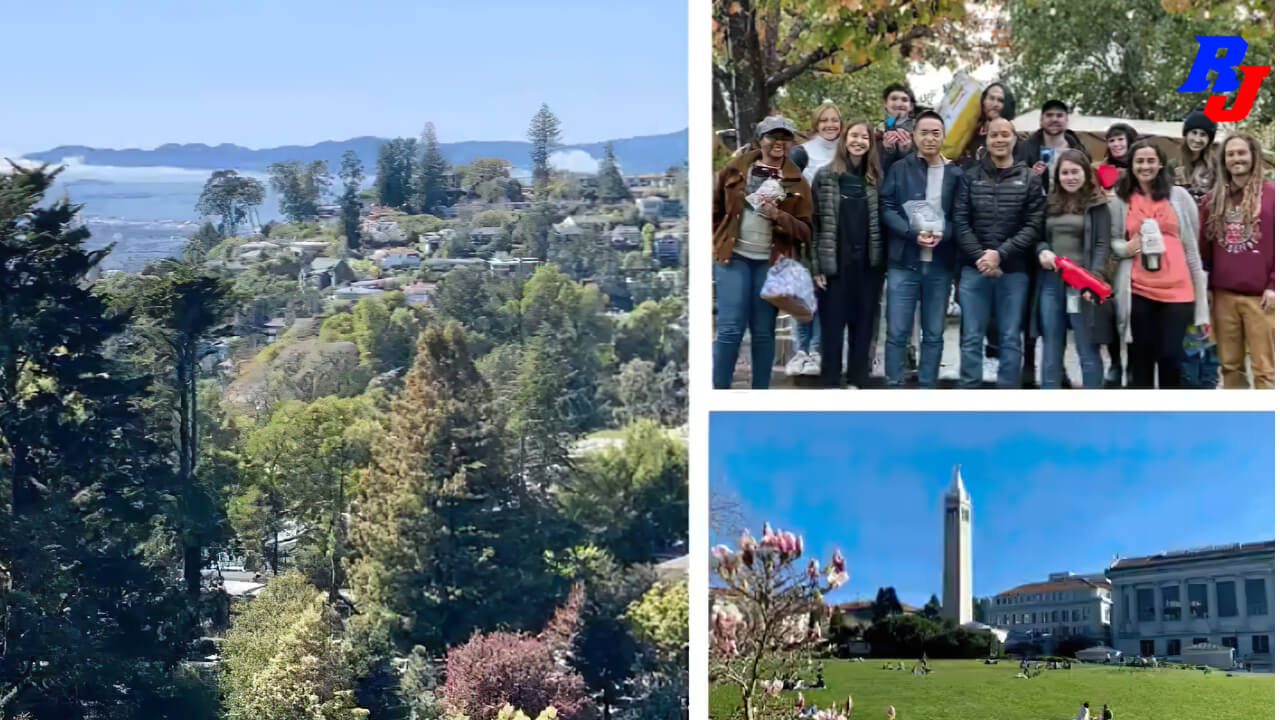 Designation/Position- Postdoctoral Scholar Position
Olzmann lab, UC Berkeley, USA invites application for Postdoctoral Scholar Position from eligible and interested candidates
About- The Olzmann Lab at UC Berkeley is seeking applications for a Postdoctoral Scholar position. The candidate will lead a major research project on lipid homeostasis and lipotoxicity in cells. PhD in cell biology, biochemistry, chemistry, or a related field. Post-degree research experience is a plus. Affirmative Action Employer at UC Berkeley. Candidates will be considered for employment based on qualifications without regard to racial, ethnic or religious background.
Research/Job Area- In related area
More Opportunities:
Various Postdoc Fellowships in Canada, Univ. of British Columbia, Canada
Postdoctoral position available in Anantharaman Lab, UW–Madison, USA
Location- Olzmann lab, UC Berkeley, USA
Eligibility/Qualification–
Basic qualifications (required at time of application)
PhD (or equivalent international degree) or enrolled in a PhD (or equivalent international degree) program.
Additional qualifications(required at time of start)
• PhD (or equivalent international degree) required by the appointment start date
• The candidate may have no more than four years of post-degree research experience by start date
Preferred qualifications
• PhD (or equivalent international degree) in cell biology, biochemistry, chemistry, or a related field
• Demonstrated expertise in cell biology and biochemistry
• Experience studying membranes, organelle biogenesis, proteome dynamics, cancer metabolism, and cell death pathways is desirable, but not required
• Expertise with methods such as mammalian cell culture, live-cell imaging, proteomics, metabolomics, chemical biology, CRISPR screens, protein and lipid biochemistry, in vitro reconstitution, and membrane dynamics simulations is desirable, but not required
Job/Position Description-
Position title: Postdoctoral Scholar Employee
Salary range: This position provides full benefits. Salary will be commensurate with qualifications and experience and based on UC Berkeley Postdoc salary scale.
Percent time: 100
Anticipated start: Spring Semester 2022
Position duration: Initial appointment is for 1 year with possibility of renewal based on performance and availability of funding.
The Department of Molecular & Cell Biology and Nutritional Sciences & Toxicology at the University of California, Berkeley seeks applications for a Postdoctoral Scholar position in the Olzmann Lab.
The position is in the area of cell biology and biochemistry.
The Olzmann research group employs a combination of systems biology, chemical biology, and cell biology strategies to elucidate the principles of cellular lipid homeostasis.
We are particularly interested in understanding the regulation and functions of neutral lipid storage organelles called lipid droplets.
Dysregulation of lipid droplets and lipid metabolism has been implicated in the pathogenesis of numerous diseases, including prevalent metabolic diseases (e.g., obesity and fatty liver disease) and cancer.
We are also interested in dissecting the cellular mechanisms that prevent lipotoxic damage, such as the accumulation of oxidatively damaged phospholipids that occurs during ferroptosis.
Leveraging genetic approaches, we identify ferroptosis resistance factors that can be therapeutically targeted as a potential new strategy to treat therapy-resistant forms of cancer.
As a postdoc in the Olzmann lab, you will be part of an inclusive and collaborative research group.
You will be expected to spearhead a new research project related to cellular lipid homeostasis and lipotoxicity.
Responsibilities:

The candidate will work closely with the PI and lab members to design and lead a major research project examining the cell biology of lipid homeostasis and lipotoxicity. The position also involves data management, preparing manuscripts, dissemination of research through presentations and publications, contributing to grant proposals, and mentoring graduate and undergraduate students.
The ideal candidate will exhibit the ability to implement interdisciplinary approaches, develop and troubleshoot new methodologies to overcome barriers to scientific progress, and identify and pursue novel, exciting questions.
Labor Contract: https://ucnet.universityofcalifornia.edu/labor/bargaining-units/px/index.html
How to Apply-
Document requirements
Curriculum Vitae – Your most recently updated C.V.
Cover Letter
Reference requirements
3 required (contact information only)
Apply link:https://aprecruit.berkeley.edu/JPF03285
Help contact: olzmann@berkeley.edu
Last Date for Apply– 15 January 2022
Open date: December 15th, 2021
Next review date: Saturday, Jan 15, 2022 at 11:59pm (Pacific Time)
Apply by this date to ensure full consideration by the committee.
Final date: Thursday, Mar 24, 2022 at 11:59pm (Pacific Time)
Applications will continue to be accepted until this date, but those received after the review date will only be considered if the position has not yet been filled.
You can get our Regular updates on Telegram also
Find or Post Research Project PositionS – Researchersjob Board
See Also: Motivation Letter for PhD, Postdoc, and Other Research Positions
Whitesmoke Grammar Checker Online – Improve Your Research Writing Skill – Alternative to Grammarly
How to write a literature review: Tips, Format, and Significance
Research Proposal How to Write: Detail Guide and Template