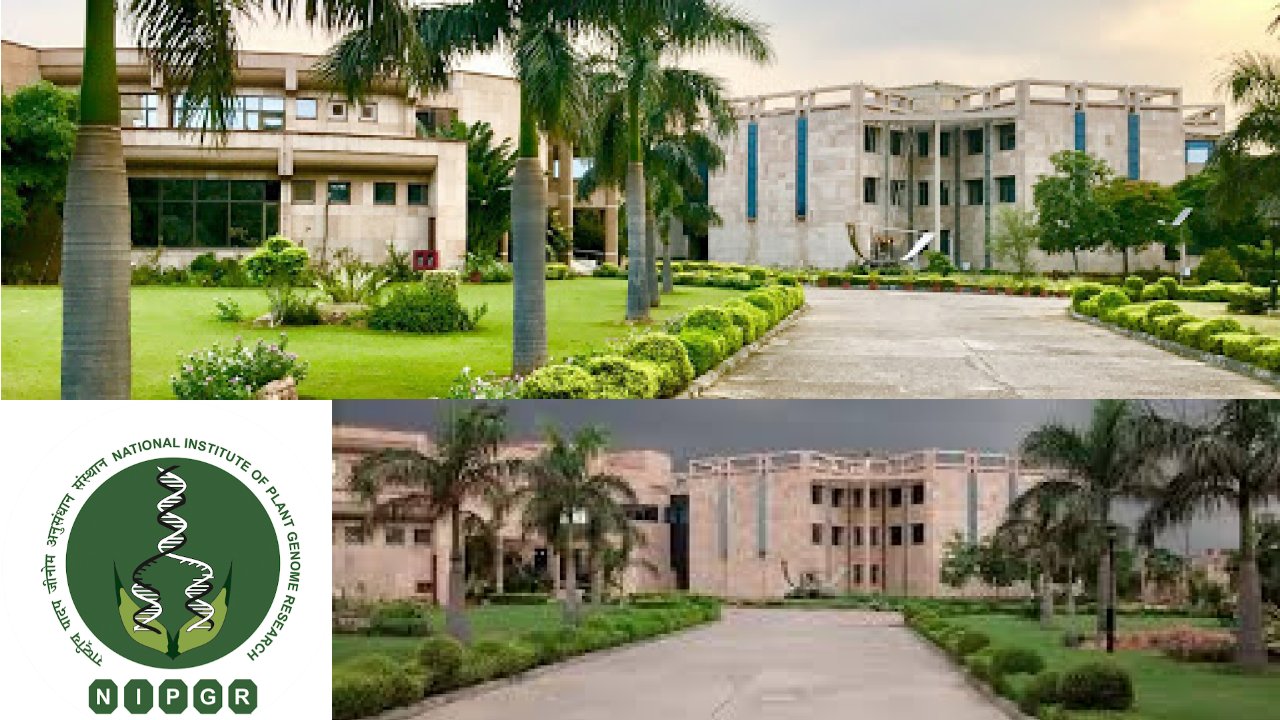 Designation/Position- Research Associate at NIPGR
National Institute of Plant Genome Research, New Delhi invites application for Research Associate at NIPGR from eligible and interested candidates
About- The National Institute of Plant Genome Research is an autonomous institution supported by the Department of Biotechnology, Government of India. Research Associate at NIPGR
Research/Job Area- Bioinformatics/computational biology/statistics/Mathematics/genomics
More Opportunities:
Sr. Project Scientist at IIT Delhi- Apply by 20 February 2021
Project Scientist-I Position at CIPET, Bhubaneswar, Odisha, India
Scientist Jobs in India -Various Latest Labs and Government Scientist Jobs
Scientific Positions at CSIR-NBRI, Lucknow: Apply by 27 Feb. 2021
Location- New Delhi
Eligibility/Qualification–
Research Associate (RA) – 01 post
Candidates having a Ph. D. degree in the discipline bioinformatics/computational biology/statistics/Mathematics/genomics with strong publication record or M. Tech. Degree (bioinformatics/computational biology/statistics/Mathematics/genomics) with at least 55% (or equivalent) with a minimum of three years research experience after M. Tech. in the areas mentioned in this advertisement with a strong publication record (at least one research paper in SCI Journal) can apply.
The candidate must know HTML/CSS scripting, MySQL, PHP, fluency in Linux, and JavaScript basics.
Prior work experience in R programming language, machine learning, dynamic/interactive database development, large scale data visualization, RNAseq data analysis, and along with demonstrated ability of phenomics/transcriptomics-based database development is preferred.
Some parts of the project work will also involve using GWAS, SNP analysis, QTL mapping & gene discovery.
Name of Position: Junior Research Fellow (JRF)/Project Associate-I (PA-I) – 01 post.
Upper age limit: 35 years.
Candidates having Master's degree in Plant Pathology/Plant Mycology/Agriculture/ Life Sciences with at least 55% (or equivalent) marks in master degree can apply.
Experience of working with dry root rot disease in plants or any similar fungal pathology topics is preferred.
The project involves screening chickpea germplasm or dry root rot disease, fungal taxonomic characterization, and imaging/disease scoring in laboratory/greenhouse and field conditions.
Candidates with NET and also those who qualify as per the criteria mentioned in the DST Office Memorandum number SR/S9/Z-08/2018 dated January 30, 2019, shall be considered for JRF.
Job/Position Description-
Applications are invited from suitable candidates for filling up the purely temporary positions of (1) one Research Associate (RA) and (2) one Junior Research Fellow (JRF)/Project Associate-I (PA-I) in the scheme of "Short-Term Research Fellowship", NIPGR under the supervision of Dr. Senthil-Kumar Muthappa, Scientist-V, NIPGR.
Emoluments will be as per NIPGR fellowship norms & DBT norms.
The positions are purely temporary and are co-terminus with the project.
The initial appointment will be for one year, which can be extended/curtailed based on assessing the candidate's performance and discretion of the Competent Authority.
NIPGR reserves the right to select the candidates against the above posts depending upon the candidates' qualifications and experience.
Reservation of post shall be as per Government of India norms.
The appointment may be terminated at any time by giving one month's notice by either side.
The applicants will have no claim implicit or explicit for consideration against any regular position of NIPGR.
How to Apply-
Eligible candidates for the above positions may send completed application in the given format with a cover letter showing interest and specifying the position along with attested copies of the certificates and proof of research experience. The applications should be sent by email on or before February 15, 2021. Shortlisted candidates will be called for an online interviews.
Contact details:
Dr. Senthil-Kumar Muthappa, Staff Scientist-V
National Institute of Plant Genome Research (NIPGR) New Delhi – 110067.
Email: skmuthappa@nipgr.ac.in Website: http://www.nipgr.ac.in/research/dr_skmuthappa.php
Last Date for Apply– 15 February 2021
Find or Post Research Project PositionS – Researchersjob Board
See Also: Motivation Letter for PhD, Postdoc, and Other Research Positions
Whitesmoke Grammar Checker Online – Improve Your Research Writing Skill – Alternative to Grammarly
How to write a literature review: Tips, Format, and Significance
Research Proposal How to Write: Detail Guide and Template