Designation/Position- Faculty Position 2021 in JMI
Jamia Millia Islamia, New Delhi, India invites application for Faculty Position 2021 in JMI from eligible and interested candidates
Jamia Millia Islamia has become an ensemble of a multilayered educational system that covers all aspects of schooling, under-graduate, post-graduate, M.Phil/Ph.D., and post-doctoral education. With 9 faculties of learning, 38 teaching and research departments, and over 27 centers of learning and research, we attract the brightest young minds from all over the country. They use the creative space of Jamia to actualize their potential. Faculty Position 2021 in JMI
Research/Job Area-
FACULTY OF ARCHITECTURE AND EKISTICS I. Department of Design and Innovation (One Professor + Two Associate Professors + Four Assistant Professors)
FACULTY OF ENGINEERING & TECHNOLOGY –Department of Environmental Sciences (One Professor + Two Associate Professors + One Assistant Professors)In the area of Water/Wastewater Treatment/Management –
One Assistant Professor (Air Quality Management)
Two Assistant Professors (General Environmental Science)
FACULTY OF HUMANITIES & LANGUAGE (One Professor in German+One Associate Professors in Korean+One Associate Professor in Japanese+Two Assistant Professors in Turkish+One Assistant Professor in Korean+One Assistant Professor in Mandarin Chinese )
Department of Hospital Management & Hospice Studies (One Professor+Two Associate Professors +Four Assistant Professors)
Location- Jamia Millia Islamia, New Delhi, India
Eligibility/Qualification–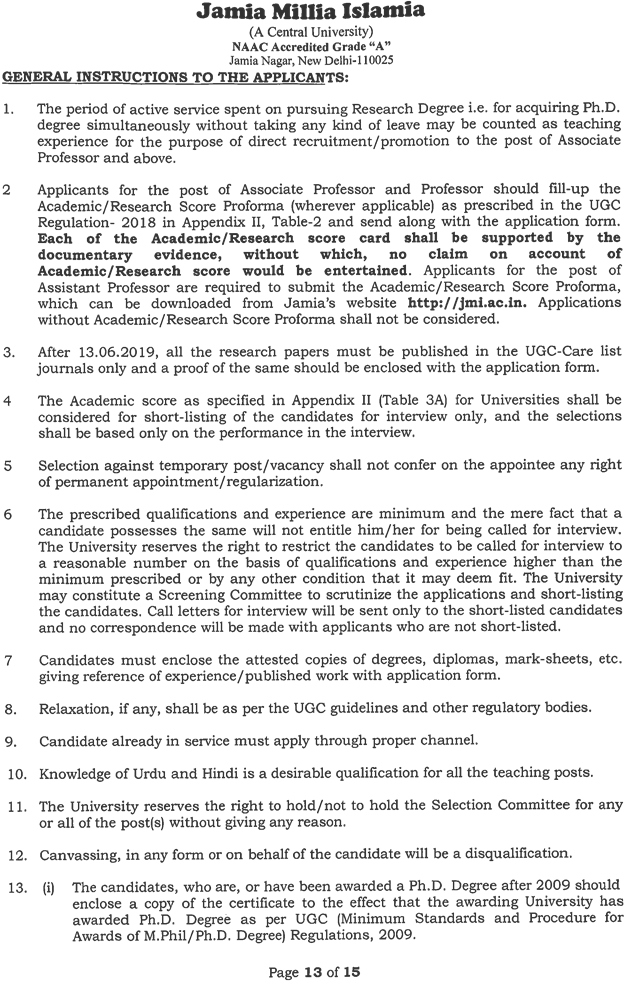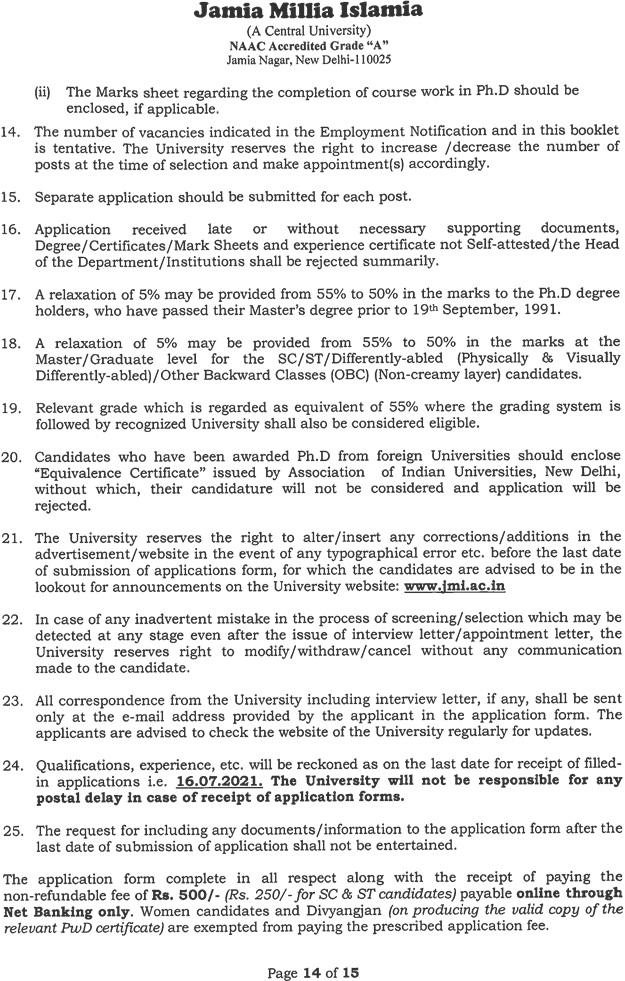 Job/Position Description-
Candidates who have applied against the positions marked with (#), earlier advertised vide Advt. No. 03/2020-21 dated 04.02.2021 need not apply again. Their candidature will be considered provided that they fulfil the qualifications advertise in this advertisement. However, candidates may submit their updated information for inclusion in their previously filled application form.
How to Apply-
Applications on the prescribed form are invited for the following Teaching positions in Jamia Millia Islamia so as to reach in the Office of the Recruitment & Promotion Section (Teaching), 2nd Floor, Registrar's Office, Jamia Millia Islamia, Jamia Nagar, New Delhi110025 on or before 16.07.2021 during working days between 10:00 A.M. to 05:00 P.M
Last Date for Apply– 30 July 2021

Amazon Deal:
How to write an attractive research proposal?
How to Write an Effective Cover Letter – Prepare Yourself
6 golden tips for finding successful postdoctoral opportunities
Should I Do postdoc : Pros and Cons – ResearchersJob
Some Effective Tool to Improve Your Research Writing Skill