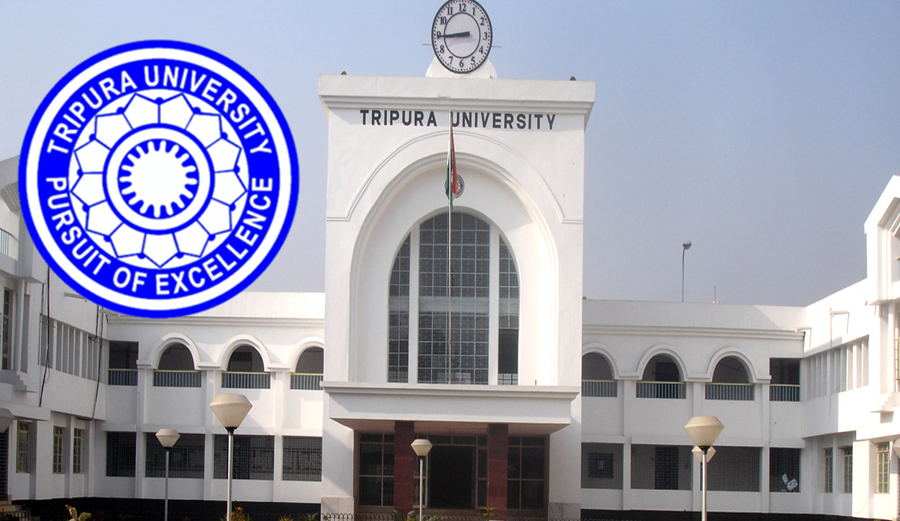 Designation/Position- Faculty Recruitment in Tripura University
Tripura University, Tripura, India, invites fresh applications for Faculty Recruitment in Tripura University from eligible candidates.
About- Tripura University is the main Central Government University of the Indian state of Tripura. Tripura University provides post-graduate courses in sixteen subjects, while the various Departments, Directorates, and Centres within it provide 38-degree courses. All twenty-four general and technical colleges within the state are affiliated with Tripura University. Situated on the sprawling 75 acres (300,000 m2) of land donated by the State Government at Suryamaninagar, ten kilometers south of Agartala, this University is constantly aiming to deliver a great place for education and knowledge. Faculty Recruitment in Tripura University
Research/Job Area- Mathematics/Statistics /Physics/Life Science
| | |
| --- | --- |
| No. of Post(s) | Name of the Subjects |
| 02 | History/Geography/ Political Science/ Economics |
| 01 | Mathematics/Statistics /Physics/Life Science |
Location- Tripura University, Tripura, India
Eligibility/Qualification–
1. A Masters's degree with 55% marks in the mentioned subjects from an Indian University or an equivalent degree from an accredited foreign University. Besides fulfilling the above qualifications, the candidate must have cleared the National Eligibility Test (NET) conducted by the UGC or the CSIR, or a similar test accredited by UGC or who are or have been awarded a Ph.D. degree in the subjects mentioned above by the University Grants Commission (Minimum standards and Procedure for Award of M.Phil/Ph.D. degree) Regulations 2009 or 2016 and their amendments from time to time, as the case may be, are exempted from NET.
2. The Candidate should have at least two years of teaching experience at graduation or post-graduation level with reputed publications.
Job/Position Description-
Dr. Ambedkar Centre of Excellence (DACE) invites applications for the engagement of 03 contractual teachers in the Centre to provide coaching facilities to SC students for preparation for Civil Services and other competitive Examinations. The appointment of teachers shall be purely on a contract basis for a term of one year, which is extendable depending on the progress of the Centre. Eligible candidates having the specified qualification and experience may apply for the posts. Application form is available in University website htt s://tri urauniv.ac.in/
The appointments of teachers in Dr. Arnhedkar Centre of Excellence (DACE) shall be purely on a contract basis for specific work.
Selected candidates shall be paid a consolidated fixed pay of Rs. 1,15,000/. per month.
The selected candidates shall be engaged on a pure contract basis initially for a period of one year, which may be extended further. The services of contract faculty may be terminated without notice if found unsatisfactory. Under any circumstances, the candidate cannot claim a permanent position.
The extension of service beyond one year depends on the continuation of the center and the satisfactory performance of the teacher(s).
How to Apply-
The hard copy of the application form, along with the enclosures, must reach to the Office of the Registrar, Tripura University Campus, Suryamaninagar, Agartala, Tripura. 799022 — on or before 17th October 2022 (office hours)
Last Date for Apply– 17 October 2022
How to write an attractive research proposal?
How to Write an Effective Cover Letter – Prepare Yourself
6 golden tips for finding successful postdoctoral opportunities
Should I Do postdoc : Pros and Cons – ResearchersJob
Some Effective Tool to Improve Your Research Writing Skill