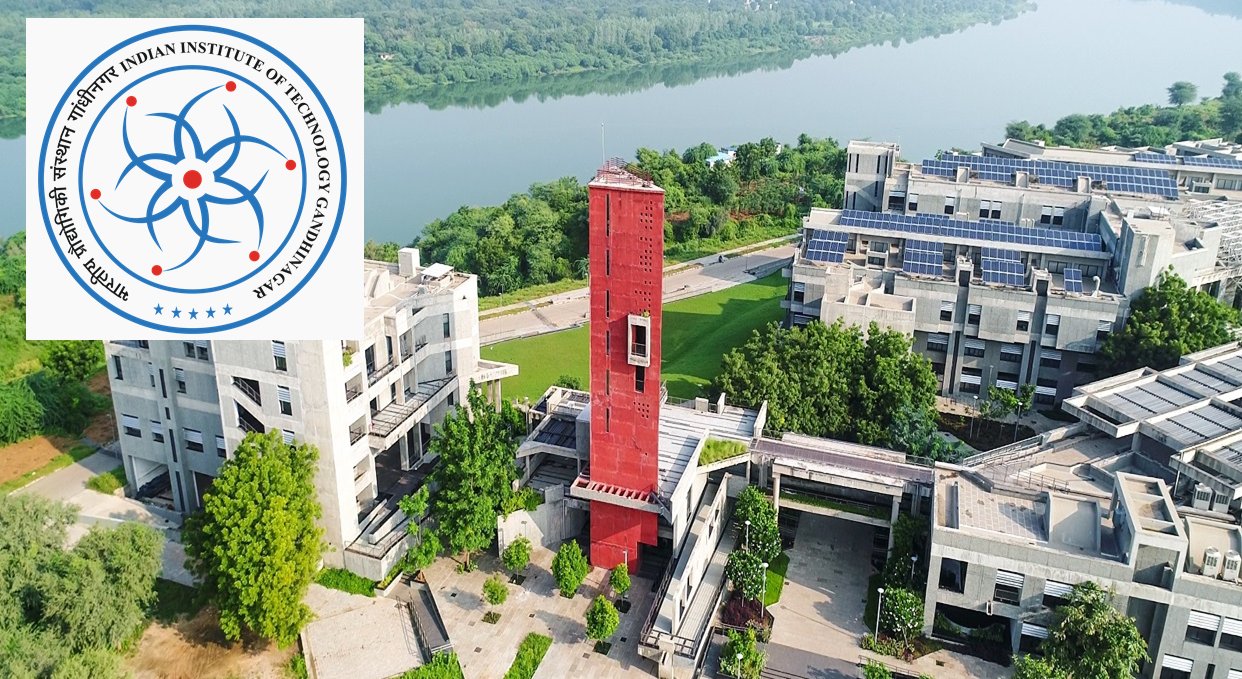 Designation/Position- Post-doctoral Fellow (PDF) Position at IIT
IIT Gandhinagar, India, invites applications for Post-doctoral Fellow (PDF) Position at IIT from eligible and interested candidates
About- Indian Institute of Technology Gandhinagar is a public engineering institution in Gandhinagar, Gujarat, India. It has been declared to be an Institute of National Importance by the Government of India. Post-doctoral Fellow (PDF) Position at IIT
Research/Job Area- Any science discipline (with experience working with time series data analysis preferred)
Location- Gandhinagar
Eligibility/Qualification–
Ph.D. degree in any science discipline, with experience working with time series data analysis preferred. Candidates who have submitted their thesis and awaiting defence are also eligible.
The candidate must have a strong research background with experience in working with neural data analysis/ computational neuroscience/ data analytics using ML/AI techniques and have strong programming skills. Experience in conducting behavioural experiments along with EEG recordings is a plus. Additionally, the candidate must demonstrate a strong interest in research in cognitive neuroscience.
The research group is looking for someone passionate about a career in cognitive neuroscience research, willing to learn new ideas and skills, who works well in a diverse group, who is an independent worker, a good communicator and who has excellent command over technical communication in English.
Job/Position Description-
DURATION: 1 year or project end date, whichever is earlier
NUMBER OF POSITIONS: 1
SALARY: 50,000 INR per month based on qualification and experience
Applications are invited for the position of "Post-Doctoral Fellow" at the Tactile Perception (TaPer)lab at the Centre for Cognitive and Brain Sciences, Indian Institute of Technology, Gandhinagar (IITGN)
The lab works to understand human touch perception's cognitive and neural mechanisms. We use various techniques like psychophysical experiments, EEG, TMS and tDCS etc. in our research. We are looking for a post-doctoral fellow to study the neural coding of vibration, texture and categorical perception using EEG signals.
How to Apply-
APPLICATION PROCEDURE: Please fill out the google form [https://forms.gle/mA7EFyf1me8fGMcT9].
Shortlisted candidates will be informed via email.
Please contact leslee.lazar@iitgn.ac.in for any queries
● Lab website – http://labs.iitgn.ac.in/taper/
Last Date for Apply– 20 October 2022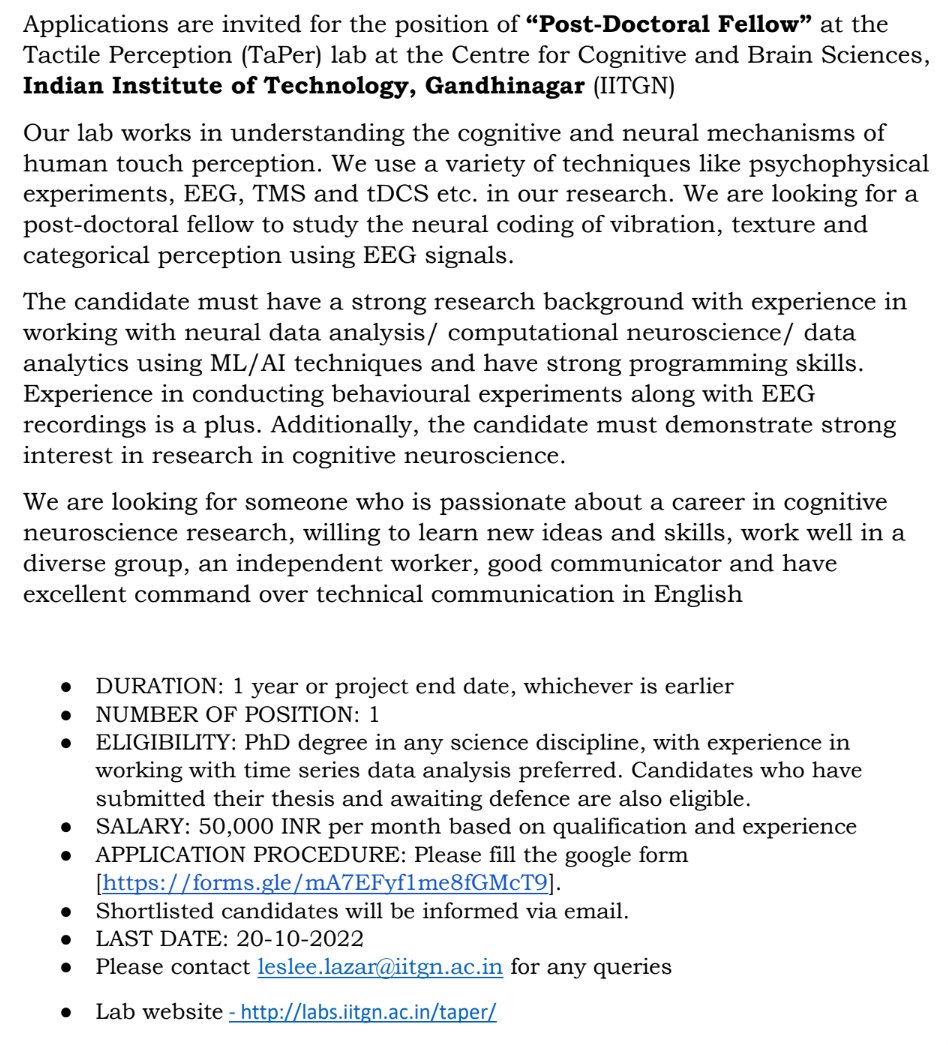 You can get our Regular updates on Telegram also
Join Our Discussion Forum – Keep your view, share knowledge/opportunity and ask your questions