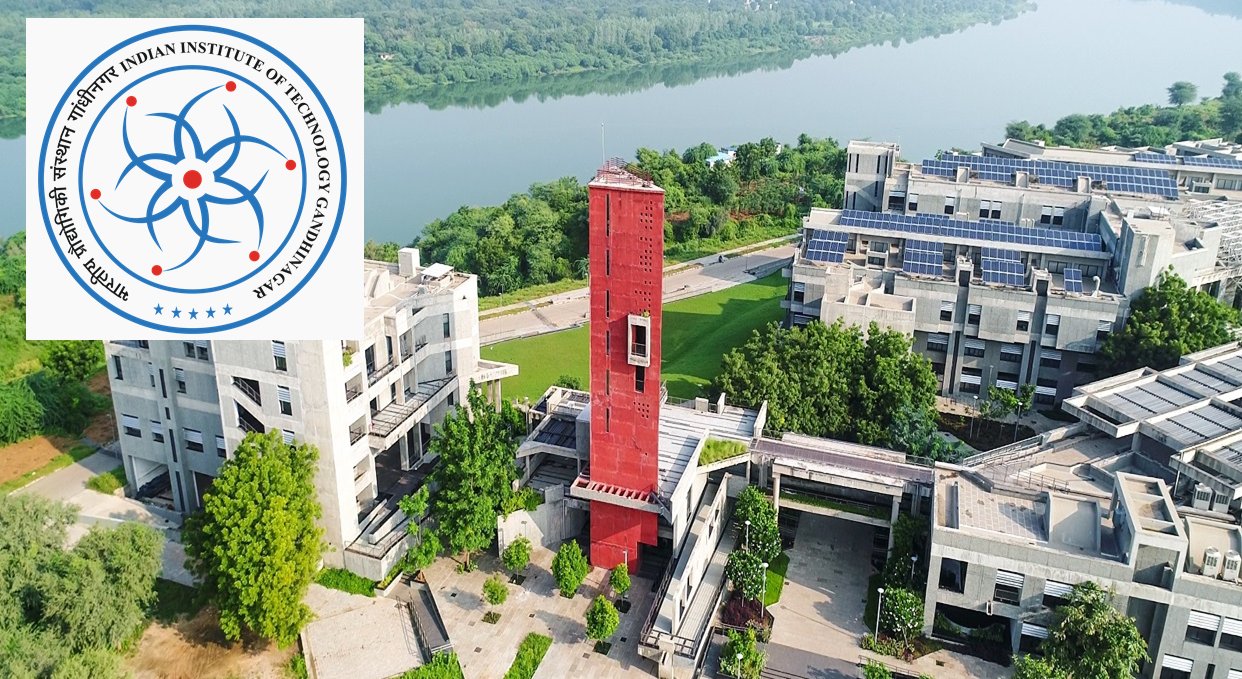 Designation/Position- Post-doctoral Fellow (PDF) Position at IIT
IIT Gandhinagar, India invites application for Post-doctoral Fellow (PDF) Position at IIT from eligible and interested candidates
About- Indian Institute of Technology Gandhinagar is a public engineering institution located in Gandhinagar, Gujarat, India. It has been declared to be an Institute of National Importance by the Government of India. Post-doctoral Fellow (PDF) Position at IIT
Research/Job Area- Physics
More Opportunities:
UPSC Faculty Jobs- Regular Post – Online Recruitment Applications, India
Various Research Positions –13 November 2021: Researchersjob- Updated
Location- Gandhinagar
Eligibility/Qualification–
The candidate should hold a PhD degree in physics (preferably not graduated more than 3 years before). Candidates who have submitted their thesis or are about to submit it may also apply.
A strong record of publications in at least one of the following topics is required: AdS/CFT, Conformal Field theory, Quantum Information in Quantum Field Theory, Black-hole/Gravitational physics.
Job/Position Description-
Theoretical High-Energy Physics, Gravitational Physics, Quantum Information in AdS/CFT
A one-year postdoctoral position (12 months) funded by IIT-Gandhinagar at Physics Discipline with Prof. Arpan Bhattacharyya, is available with a possibility of extension subject to performance and availability of funds, appropriate review by physics discipline and approval from the institute. A successful candidate is expected to conduct research on aspects of quantum information in the AdS/CFT correspondence, conformal field theory, complexity in quantum field theories and various aspects of recent developments in gravitational physics particularly focusing on Black-hole physics and preferably have some experience with numerics.
Place of employment: Physics Discipline, IIT-Gandhinagar
Employment period: 12 months (with the possibility of extension)
Employment scope: 1 full position
Salary: Salary will be 50,000 /- (Consolidated).
Key Responsibilities:
The candidate is expected to conduct research at IIT-Gandhinagar on the above-mentioned subjects and help the host with various departmental and teaching-related activities.
How to Apply-
The candidate should email the following documents in a single pdf file (with the subject "QGravity_PDF_application_2021_[Name of the applicant]") :
Application for the position (Cover Letter). In case of submitting the applicationby email, please use the pdf format and the file should contain a scanned signature.
CV including the list of publications.
A short research statement (not more than 2 pages).
3 letters of recommendation. Letters of Reference should be sent to thefollowing email id: abhattacharyya@iitgn.ac.in
A PhD diploma (a formal confirmation of a PhD degree or expected date ofgraduation in case of the candidate still waiting for the degree).
The candidate should make sure that all documents are sent to abhattacharyya@iitgn.ac.in by 31 December 2021 (the deadline may be extended if the position remains vacant.)
In case of any queries, kindly contact the undersigned:
Arpan Bhattacharyya,
Assistant Professor,
Physics Discipline, IIT-Gandhinagar email: abhattacharyya@iitgn.ac.in
Last Date for Apply– 31 December 2021
You can get our Regular updates on Telegram also
Join Our Discussion Forum – Keep your view, share knowledge/opportunity and ask your questions