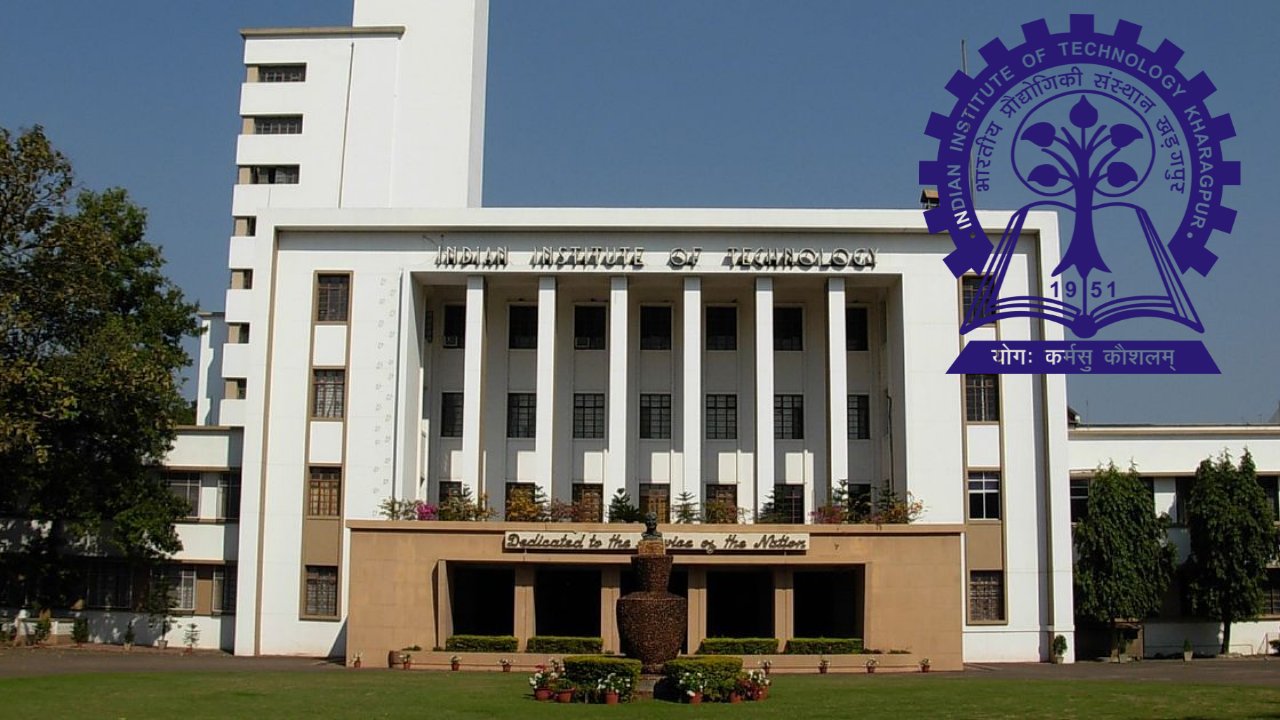 Post-Doctoral Fellowship – Research Position in IIT, Kharagpur, WB, India
Designation/Position- Post-Doctoral Fellowship – Research
Indian Institute of Technology, Kharagpur, WB, India invites application for Post-Doctoral Fellowship – Research from eligible and interested candidates
About- The motto of IIT Kharagpur is "Yogah Karmasu Kaushalam". This literally translates to "Excellence in action is Yoga", essentially implying that doing your work well is (true) yoga. This can be traced to Sri Krishna's discourse with Arjuna in the Bhagavad Gita. The quote, in the larger context of the Gita, urges man to acquire equanimity because a mind of equanimity allows a man to shed distracting thoughts of the effects of his deeds and concentrate on the task before him. Equanimity is the source of perfection in Karmic endeavours that leads to Salvation.
Research/Job Area- Electrode surface modification technology/Biosensors with sound knowledge of electrochemist
Location- Indian Institute of Technology, Kharagpur, WB, India
Eligibility/Qualification–
Qualifications
Ph.D.

The Postdoctoral research fellow (PDF) is expected to have a strong background in electrode surface modification technology/Biosensors with sound knowledge of electrochemistry and a Ph.D. degree in related subjects.

The specific responsibilities for this appointment include the fabrication of a Non-enzymatic Microfluidic Electrochemical Multiplex Sensor.

The portable device will comprise a microfluidic platform integrated with printed electrodes based on analyte-sensitive ink formulations and will facilitate regular screening.
Relevant Experience
Preparation of Conductive Inks for Electrochemical biosensors. Synthesis, fabrication, and characterization of nanomaterials.

The successful candidate will have experience in electrochemical biosensors and/or microfabrication/microfluidics.

Note: The Postdoctoral research fellow (PDF) may leave the Temporary Project Position during the one-year tenure but he/she has to provide at least three months advance notice to PI/SRIC.
| | |
| --- | --- |
| Age Limit (Year) | Upper age limit is 35 years. Relaxable upto 5 years in the case of SC/ST/OBC/Physically Handicapped / Visually Handicapped and female applicant. |
Job/Position Description-
Project Title
Non-Enzymatic Microfluidic Electrochemical Multiplex Sensor for Cost-Effective Soil Testing(NMM)
Reference No.
IIT/SRIC/R/NMM/2022/104
Reference Date
30-Jun-2022
Temporary Position(s)
Post Doctoral Fellowship – Research
Vacancies
1 post
Consolidated Compensation
Upto Rs. Upto Rs.55000(depending upon qualification & experience) (depending upon qualification & experience)
Coordinator / PI
[Dr. / Prof.]
Gorachand Dutta
Department/School/Centre
School of Medical Science and Technology
| | |
| --- | --- |
| Sponsor | Indo-German Science & Technology Centre(Plot No. 102, Institutional Area, Sector – 44, Gurgaon – 122 003, Haryana (India)) |
| Application Deadline | 21-Jul-2022 |
| Application Fees | NIL |
How to Apply-
Eligible and interested candidate can apply online.
Last Date for Apply– 21 July 2022
Skype Interview Tips and Tricks – Best Practices in the Video interview
Join Our Discussion Forum – Keep your view, share knowledge/opportunity and ask your questions