Skype Interview Tips and Tricks – Best Practices in Video interview
Hello, everyone, here we are going to discuss some best practice Skype Interview Tips for interview.
Skype or Video interview is a little different than a personal interview. And, now in this lockdown condition, when Skype interview is more important than earlier. Many of us know about skype interview, but some are new to this or not experienced such talk before or making simple mistakes. It is always good to prepare well since it is for a job interview, avoid any small errors, and make no mistake. Skype Interview Tips and Tricks
Skype or Video interview is now demand due to many reasons, and the most current reason is the recent corona pandemic, and more and more companies are using this now. Companies are using it because it's convenient and required at this time. Sometimes you're in different cities or states than they are. It's a lot easier for them. They can pile a bunch of people into a room. I know it's a little less comfortable than actually being able to engage with somebody. So, I thought it was about time.
There are so many questions about this. We figured, "Let's discuss Skype Interview Tips and tricks."
Install the latest version software/app
Make a professional account
Fix Camera Setup
Set the camera's viewing angle
Adjust Proper light
Silent background sound
Check internet speed
Check microphone
Make background clear 
Prepare cheat notes 
Fix your sitting
Dress well
Prepare your trial
Keep your documents
Prefer Laptop or desktop
Practice to the camera 
Smile
Send your thanks letter
Here we discuss some best practices (Skype Interview Tips), which can help you with a successful Skype interview.
Install the latest version software/app- The first step in the Skype interview is that make sure you have downloaded, installed, and tested Skype app/software well before your interview is scheduled.
Make professional account – The next step is you need to have a professional Skype ID. Avoid using unrelated kind of user ID name. The first thing your interviewer will see is your Skype username and picture, so make sure that they are both appropriate.
Fix Camera Setup – After that, set up your camera so that your face is nicely framed. You need to make sure that you have tested your microphone to avoid low sound quality. That can distract from the interview situation, what you think. It's imperative to have bright lighting. Make sure your skin tone to appear as natural as you can by adjusting the camera setting. If you wear glasses, minimize your computer monitors reflection in your glasses, and be sure to have a good posture and relax your shoulders to avoid stiffness.
Now, let's talk about the setup. So the actual, the structure, and the environment that you're going to face after that. One of the things you need to be meticulous about is your webcam. You don't need to worry about how clear you are (I mean camera quality, laptop, or mobile cam is good enough), as far as the level of granularity. Your webcam on your computer or your MacBook or your Dell or whatever will be just fine.
Set the camera's viewing angle – I would say that looking at the camera is the way to have good eye contact with the interviewer, not the screen. So, I suggest that you give your Skype interview like our in-person interview and do it professionally from head to toe.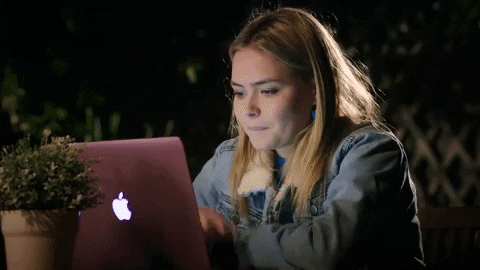 The big mistake that people make is that they look down at the camera. How many times out there are you on a webchat with somebody or a webinar or something in that nature, and they're looking down, and they're talking down to you? They're not probably not talking down to you, but it gives off that impression. So it would be best if you didn't run the risk of that. You don't want to be looking up either. You want to try to get it on the right plane with your eyes so that you're looking at the level when you're giving the interview. But just kind of get at eye level.
There's nothing wrong with stacking your laptop on some books to make it in level. Just put a little stand to make it in level, and it worked great. So this is important.
Adjust Proper light – The next thing is your lighting so that you can have lamps or you can have the sun. Either way is okay, and it depends on what time of day you're doing this. The important thing about the lighting is that the lighting needs to be behind the camera facing you. But in your environment, wherever you are, as long as you're facing a window and the camera is in front of the window, that'll work. The important thing is you want the light behind the camera. So you want to be careful that the sun is in front of you or the windows in front of you or your lamps or lights are in front of you. You don't need big, powerful, expensive lights. Most bright lights will work.
Silent background sound – The next thing on which you should give attention. In the Skype interview, make sure that your phone and desktop notifications are silent, distracting, and unprofessional, and check that your surroundings are quiet during the interview.
Check internet speed – Here's another one that a lot of people forget about — the internet. You're going to need the internet and good download speed. Prefer LAN connection if possible. Make sure that you've got the best internet speed that you can. Do you remember when you're on a cell phone internet calling (Whatsapp or another call), and the sound keeps breaking up because of lee internet speed? It's the same kind of thing possible during the skype interview. Just make sure that you are wired in, your internet speed is good.
And one of the other things that can help is shutting all the apps on your computer. You would be amazed at, like machine back up, that auto backs up that you forget on Dropbox, other things running in the background. So turn all that off before you start to do this. Another helpful trick is to clear browser history, keep fewer widgets or extensions or other things on the browser.
Check the microphone – Next is the audio. You can use your computer microphone but check it properly. Sometimes, you see people, and they've got the earbuds in. That's okay. I don't mind it for a casual webinar. But for an interview, I would prefer that there's nothing around you, and I also don't want things falling out of your ears. I would either use your computer microphone or get an inexpensive one.
Make background clear – You don't need to keep a lot of stuff behind you to draw their attention away from you. So you don't keep pictures with prints, posters, all that other kind of stuff that could be distracting, and you want to be careful if you have a window behind you, if anything is going on behind you as well. So you want to be careful about that.
Prepare cheat notes – For Skype interviews, prepare some notes beforehand, but make sure your messages are easily catchable so that you use them as quick reminders, not a script. You have little favor that you can make some notes for help in a skype interview. There is nothing wrong with making such notes.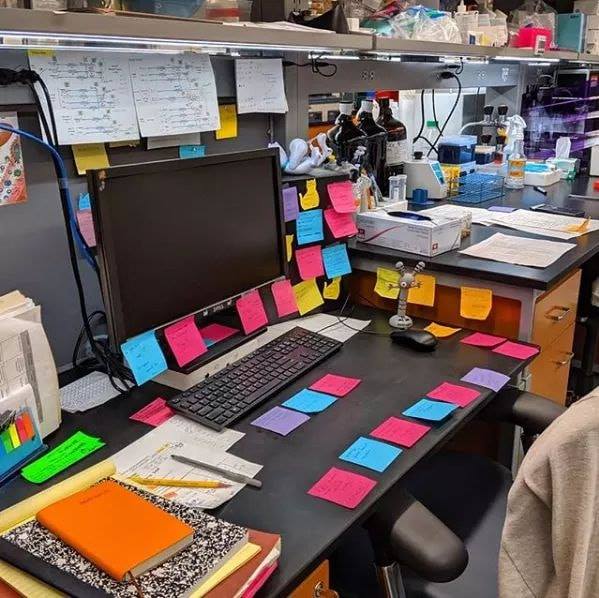 The other thing you can do, if you've got little bios or whatever, you could tape them up or whatever, put them on the wall so that you're not noticing. You know it's a lot for you to handle what you need to say to them, what you want to ask them, and then remembering their backgrounds if you've done your research and the things about the company. So, you can have some notes there if it doesn't get too distracting for you, but you want your desk to be immaculate. You don't want to be shuffling around for stuff that you cannot find.
Fix your sitting – Make sure you're sitting in a comfortable chair. Just something comfortable, so you're not moving around. Keep you pretty consistent with the camera so that there are not many variances, and there's not a lot of distractions between you, the chair, the table, and all that good stuff.
Dress well – Wear solid color; solid colors appear better on the camera. What I also have noticed is darker colors generally are better. It doesn't mess with the camera. If you wear whites, it typically washes you out. If you were stripes, it could be a little noisy. For you, dress in solids. Try not to have too many colors. If you got a jacket on or something, that's cool again.
It's okay to wear glasses if they are glare-proof. If they are not glare-proof, you're going to have many rainbows and a lot of other stuff.
Prepare your trial – Prepare yourself well before the interview; Don.t take it lightly. Do a test run before the actual video interview. The first one is preparation. I'm talking about the interview preparation. It would help if you did all the same stuff. I want you to do everything. All the same principles for general interviews apply to video interviews. It's no different. Just understand that the talk is about just having the other medium. It's not about you behaving differently. So that's the first thing. Give a little warm-up and a running start.
Keep your documents – The next step is keeping your professional documents within reach, such as a copy of your resume, a reference list, recommendation letters, ID cards, work experience, certificates, etc.
Do not forget your resume. When somebody says to you, "Hey, can you walk me through your resume?" and you don't have it, or, "Hey, I was noticing on your resume," and you don't have it, it's a little embarrassing, and it'll make it a lot more difficult, and in a lot of cases, you're going to start to panic. Have your notes, have your questions, and have your resume, cover letter, or anything you've sent them.
Prefer Laptop or desktop – For skype or video, interview try to use a laptop or desktop. Desktop or Laptop is generally well mounted and has good audio and visual quality with the broad view camera angle.
Practice to the camera – Now, let's talk about practice. So, in the next section, let's talk about how to practice this. So you're doing all your prep. You got all your notes. You know, you've gone through, you've rehearsed your question, and you got all that stuff going on. The biggest thing for you is to talk to the camera. Just make sure that you are talking to the camera when you are responding, and you are looking at the camera. If you can, look at the camera when they're talking. If you can get your set up so that you can catch them in your peripheral vision and they're speaking to you, and you're looking at them. They will feel much more connected to you than the other candidates if you can maintain that eye contact through the camera. This is a big deal. It would probably be the single tip I would give you to say this will score you the most points.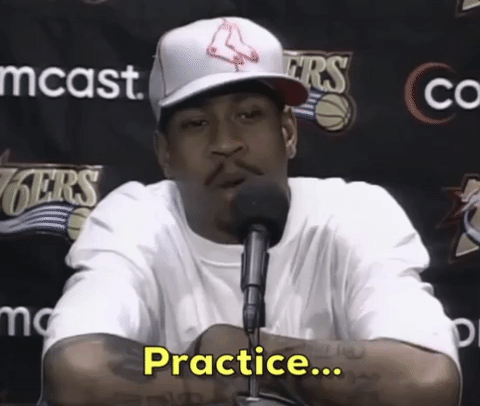 So practice that, and then what you need to do is get a buddy or a spouse or whoever, family member. And get them in another room or across town or wherever they are and practice. Have a little Skype call or Google Hangouts or whatever, but you want to practice with your computer and your computer lens. Face Timing and all that other stuff are cool, but this will be much more effective. So you want to make sure that you're practicing with a buddy or a spouse.
Now, let's get into the actual execution. I mentioned this one. When you do this, so I want you to practice eye contact, and I want you to make sure that you maintain eye contact through the session.
Smile – Then one more thing, make sure you're wearing your best smile a lot. It's okay to be sober during the interview. It would help if you had a real smile, and it needs to come off as though you're enjoying this. So make sure you're smiling.
Send your thanks letter – After the Skype interview, send a thank-you letter as it is an in-person interview to avoid following up on skype on the interviewer.
Also read – Follow-up email to a professor: When and how you should write.
If you don't have their email, then don't end without getting their email address. And then, within 24 hours, make sure you send that email, copy the HR person or the recruiter or whoever, and just … But don't forget it. You're not going to get their business card because this in nor front to front interview. If they escape and don't get that email address, you have to contact the recruiter.
Bottom Line
So keep in mind, there's practicing to this. There's setup to it. You want to make sure you got the right kind of environment. You want to get camera-ready, you want to practice, and then execute it effectively. So those are my Skype Interview Tips.
I hope this information about Skype Interview Tips will help you to ace your Skype interview.