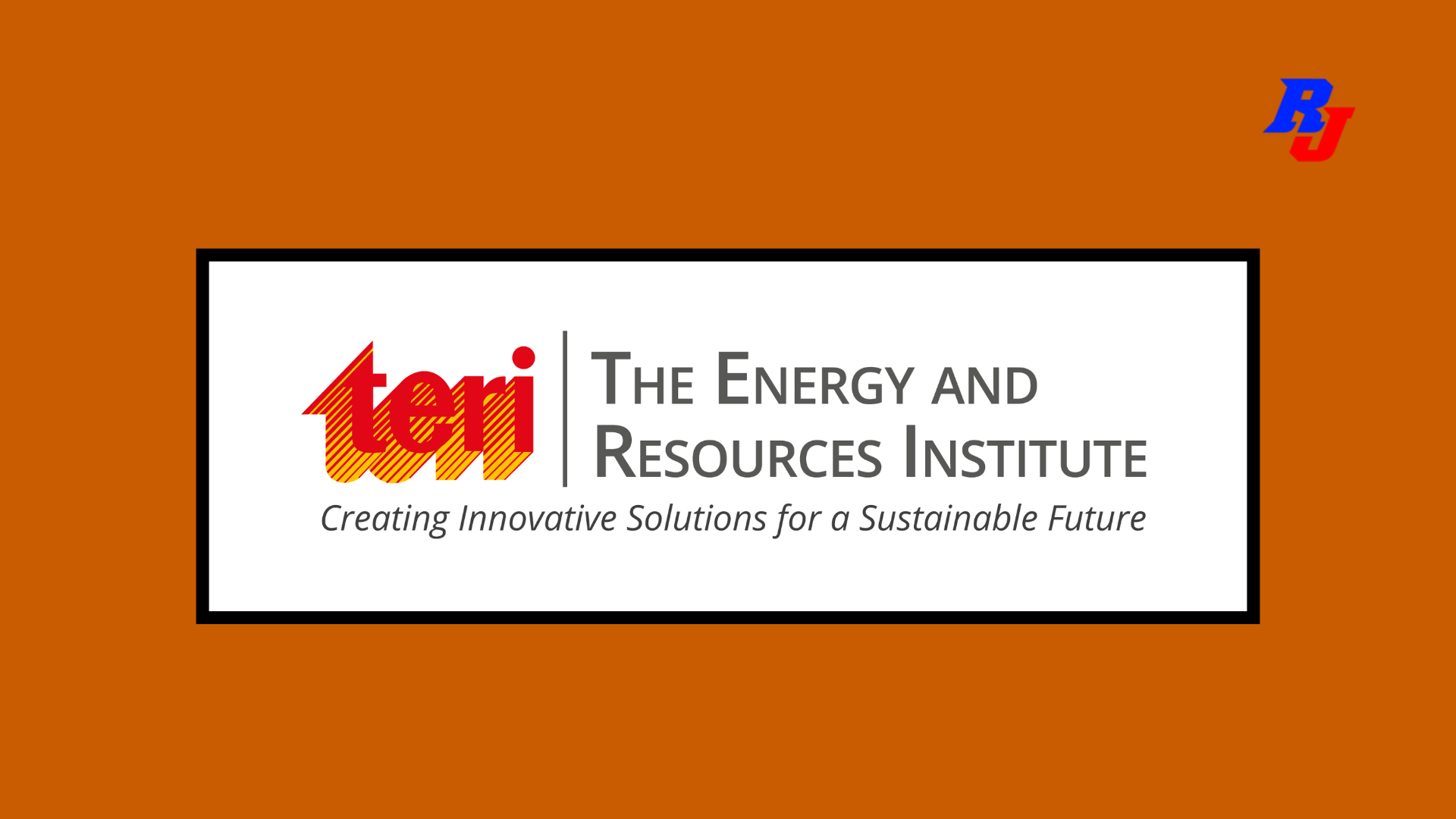 Research Associate Position – TERI, The Energy and Resources Institute, India
Designation/Position- Research Associate Position – TERI
TERI – The Energy and Resources Institute, India invites application for Research Associate Position – TERI from eligible and interested candidates
About- TERI – The Energy and Resources Institute, India is an independent, multi-dimensional organization, with capabilities in research, policy, consultancy, and implementation. We are innovators and agents of change in the energy, environment, climate change, and sustainability space, having pioneered conversations and actions in these areas for over four decades.
Headquartered in New Delhi, TERI has regional centers and campuses in Gurugram, Bengaluru, Guwahati, Mumbai, Panaji, and Nainital. Our 1200-plus team of scientists, sociologists, economists, and engineers delivers insightful, high-quality action-oriented research and transformative solutions supported by state-of-the-art infrastructure.
Research/Job Area- Energy Science and Engg/ Chemical Engg/Organic chemistry Petrochemical Engg
Location- TERI-Gram
Eligibility/Qualification–
Experience– 2 – 3 years
PhD in Energy Science and Engg/ Chemical Engg/Organic chemistry Petrochemical Engg/
Or Masters (MSc/M.Tech/ME) in Organic Chemistry/Energy Science and Technology/Chemical Engg with 2-3 years Research experience in the area of Biodiesel production, Pilot plant operation analysis of biodiesel is essential
---
Skills
• Strong Analytical and Experimental skills
• Basic Programming/Modeling knowledge
• For planning and execution of high level research projects
• Research innovation
• Conducting experiments in pilot reactor and analyse research results
• Proficiency in English Speaking and Writing
• Writing international journal paper and technical proposal
• Good communication (oral and writing) skills
• Good team spirit
Job/Position Description-
RA III for Biodiesel Project
The candidate will work in DBT-TERI Centre of Excellence in Biofuels and Bio-commodity project. The RA would be required to work in Biodiesel Pilot processes" Biodiesel from Used Cooking Oil and Algal Lipid". 2-3 years experience with catalyst synthesis and catalytic biodiesel process is essential.
Salary- Rs. As per DBT/DST norms for RAII or RA III
How to Apply- Candidates can apply online.
Last Date for Apply– 31 October 2021
How to write an attractive research proposal?
How to Write an Effective Cover Letter – Prepare Yourself
6 golden tips for finding successful postdoctoral opportunities
Some Effective Tool to Improve Your Research Writing Skill