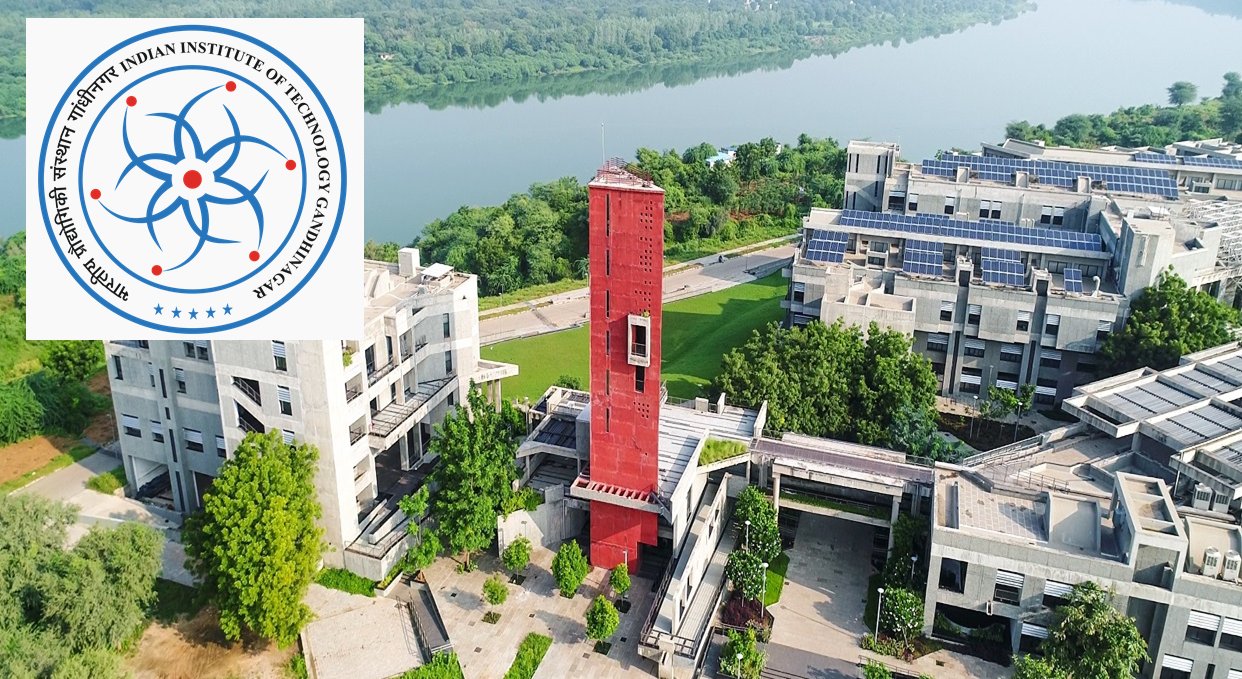 Designation/Position- Research Associate Post
IIT Gandhinagar, India, invites applications for Research Associate Post at IIT from eligible and interested candidates
About- Indian Institute of Technology Gandhinagar is a public engineering institution in Gandhinagar, Gujarat, India. The Government of India has declared an Institute of National Importance. Research Associate at IIT Gandhinagar
Research/Job Area- Biomedical/ Electrical Engineering or related fields
More Opportunities:
Difference between CV and resume: When to use which one: Explained
Location- Gandhinagar
Eligibility/Qualification–
Candidates must hold a Ph.D. in Biomedical/ Electrical Engineering or related fields from recognized institutions/universities with a good academic track record and publications.
Candidates with a demonstrated track record in biomedical ultrasound or related areas will be given preference.
Previous experience with ultrasound instrumentation is desirable but not essential.
Job/Position Description-
Research Associate in Biomedical Ultrasound
The Indian Institute of Technology Gandhinagar (IITGN) invites applications for a Research Associate position.
Job description: A Research Associate (RA) position is available in the Medical Ultrasound Engineering (MUSE) Lab. The position will provide opportunities to work independently and as a part of a multidisciplinary team. The candidate should be self-motivated and deeply interested in biomedical research. The fellow will receive extensive training in ultrasound imaging and research methods, along with career guidance. IIT Gandhinagar provides a vibrant academic atmosphere and opportunities for interdisciplinary research collaborations.
Duration: 1 year
Remuneration: INR 50,000 per month
How to Apply-
Please apply by filling out this Google form (link here). Candidates must upload the following documents in the Google form:
1) Resume/CV containing scholastic and publication records,
2) Cover Letter stating a potential starting date and why you are adequately suited for this position,
3) 1-page document describing previous research accomplishments and long-term goals, and 4) contact details of at least 2 references.
Last Date for Apply– 05 August 2022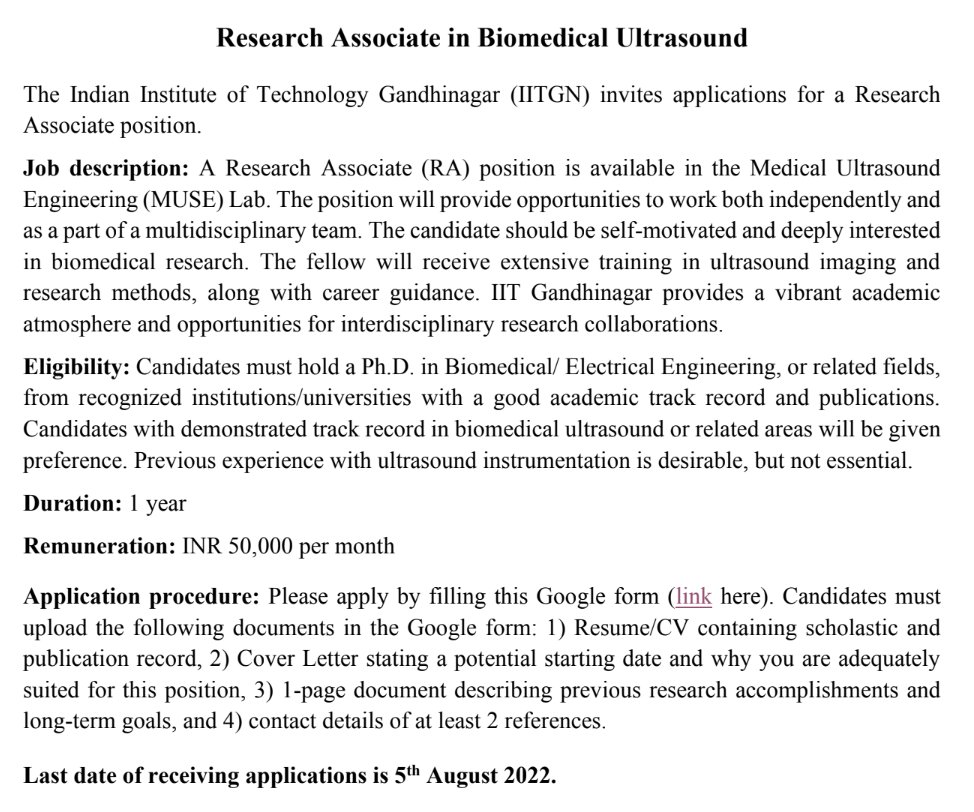 You can get our Regular updates on Telegram also
Join Our Discussion Forum – Keep your view, share knowledge/opportunity and ask your questions