RUR World Ranking 2020: IISc Bangalore in Top 100
RUR World University (RUR World Ranking 2020) Rankings claims to evaluate the performance of more than 829 universities worldwide, and up to 13 Indian universities have managed to secure their place in the index in the year 2020. The ranking evaluates 20 indicators of higher education institutions divided into four key areas: teaching, research, international diversity, and financial sustainability. RUR World Ranking 2020
RUR ranking agency was established in 2013 and is headquartered in Moscow, Russian Federation. The agency issued the World Ranking of Universities 2020. The rankings were first published in 2010, with more than 1,000 higher education institutions representing 84 countries participating in the event.
The best in the world is still Harvard, where the US with a perfect score of 100, followed by the California Institute of Technology (CalTech) at 99.291. The only British school team in the top five was Imperial College London in third place. Yale was replaced to score fifth place.
Here are the top 10 in the world : RUR World Ranking 2020
Harvard University, USA
University of Chicago, USA
California Institute of Technology (Caltech), USA
Imperial College London, UK
Stanford University, USA
Massachusetts Institute of Technology (MIT), USA
Columbia University, USA
Northwestern University, USA
Princeton University, USA
University of Cambridge, UK
Top 10 Best Websites for Online Education – Tips for Lockdown Condition
How Can You Increase Your Citations for a Research Paper : Research Tip
The Indian Institute of Science (IISC) Bangalore has been named Best Institute of India by the round university ranking (RUR) 2020. IISC has also gained significant global status as it has become the only Indian institute to be included in the Top 100 or Diamond League.
Compared to last year, the institute's performance went from 84th rank and 81,393 points in 2019 to 62nd place and 83,813 points in 2020. However, other Indian institutes — like last year — were unable to reach the top 100. Second place is the Indian Institute of Technology (in Delhi, at 249 places followed by IIT Madras at 271, Indian Institute of Science Education and Research, Pune 287th.
Here are the Top Indian Institute List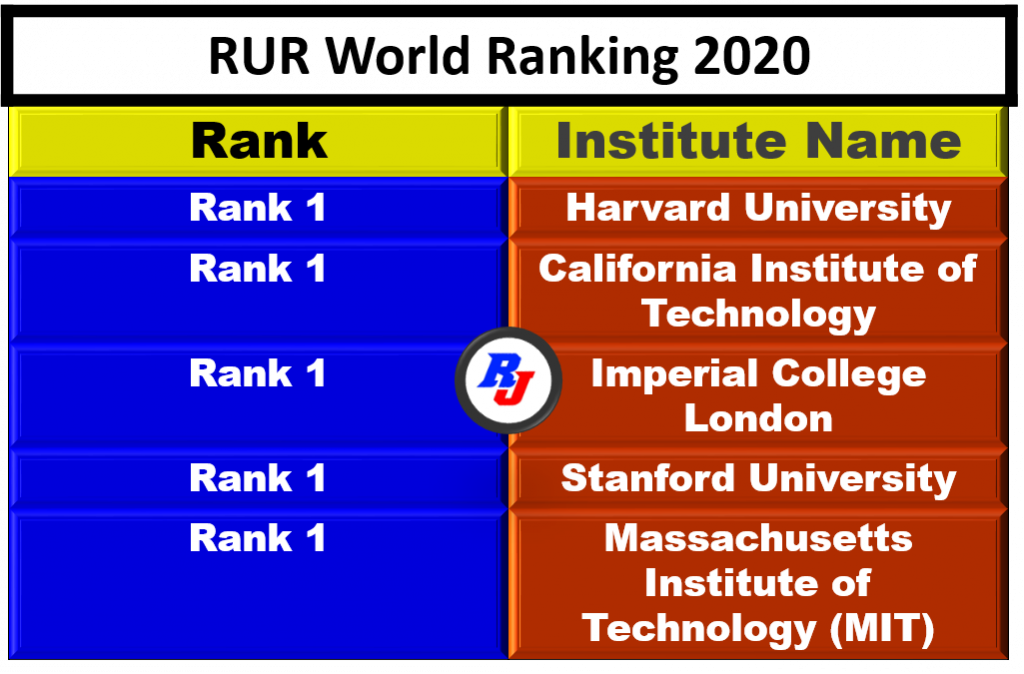 Source – https://know-todays-news.com/