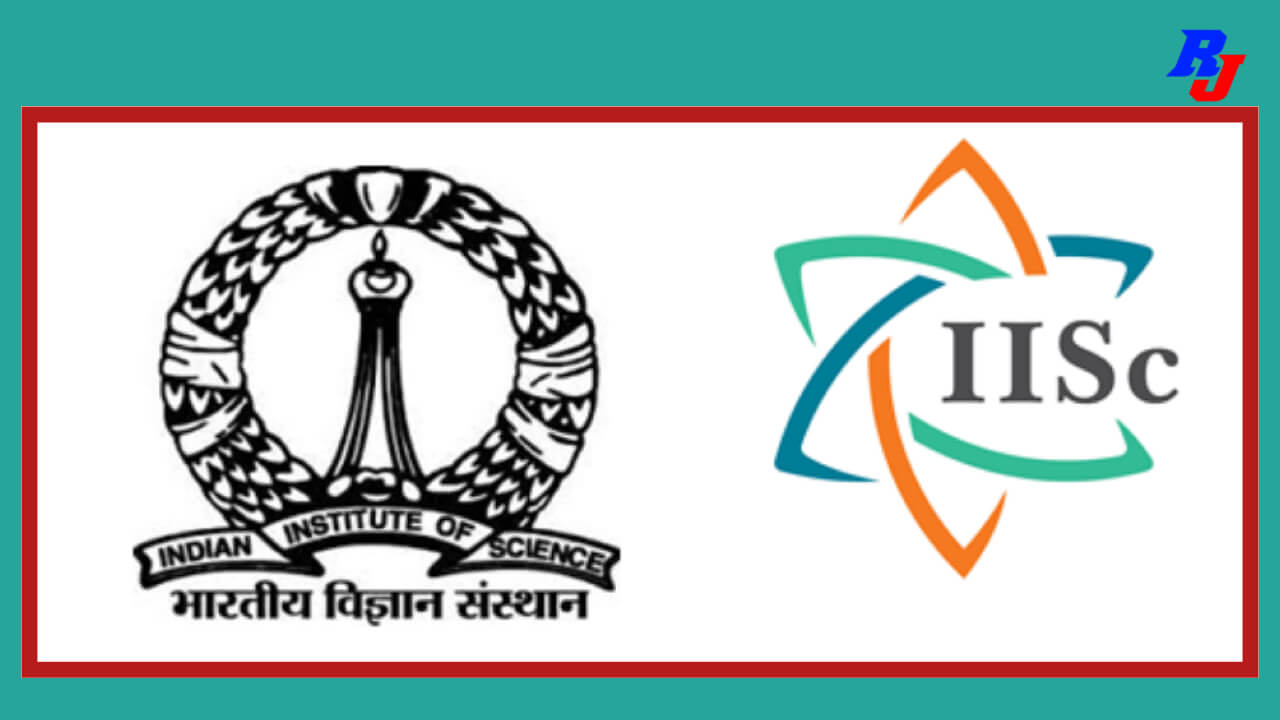 Designation/Position- Teaching Instructors Positions
Indian Institute of Science Bangalore, India invites application for Teaching Instructors Positions from eligible and interested candidates
About- The Indian Institute of Science (IISc) invites applications from exceptionally bright and motivated individuals with an established record of high-quality research, and a strong commitment to teaching, for Assistant Professor positions in its various academic departments and centres. Teaching Instructors Positions
Research/Job Area- Computer Science, Mathematics, Electrical or Electronics Engineering
Location- Indian Institute of Science Bangalore, India
Eligibility/Qualification–
Name of Post
No. of Vacancies
Essential Qualification
Instructor – Computer Science
02
PhD in Computer Science
Desirable: Candidates with prior teaching / research experience will be preferred.
Instructor – Mathematics
02
PhD in Mathematics
Desirable: Candidates with prior teaching / research experience will be preferred.
Instructor – Electronics
01
M Tech / ME Degree in Electrical or Electronics Engineering.
Desirable:
1. Conversant with the following topics: Circuit theory, analog electronics, digital electronics and microcontrollers.
2. Familiarity with software like MATLAB/Simulink, SPICE, Verilog/VHDL and Cadence.
3. Design, fabrication, testing and troubleshooting of electronic circuits. Firmware coding of microcontrollers.
Age: Below 35 years as on the last date for receipt of applications. Relaxation in age is applicable as per GOI norms.
Job/Position Description-
Indian Institute of Science (IISc), a leading institution for research and training in science and engineering, will be offering a four-year B. Tech. Programme in Mathematics and Computing starting from the academic year 2022-23. Further details are available at https://btech-ug.iisc.ac.in/MathandComputing/
In this context, IISc invites applications for the position of Instructors in the disciplines of Computer Science, Mathematics and Electronics to assist in the conduct of laboratory courses and provide logistical support in the regular courses. The details of the posts are as follows:
Total number of Positions: 05 (UR – 04, OBC – 01)
Rs. 54,000 –74,000/- +HRA
Candidates without PhD with a valid GATE/NET
: Rs.31,000/- +HRA. After 2 years, pay will be revised to Rs. 35,000/-+ HRA
• Candidates without PhD
without a valid GATE/NET Qualification: Rs. 25,000/- + HRA. After 2 years, pay will be revised to Rs. 28,000/- + HRA
The instructors will be responsible for teaching or co-teaching courses at an undergraduate level in Computer Science or Mathematics, advising or co-advising students for their projects, designing curriculum, developing course material, and logistical support like conducting tutorials, lab sessions, grading assignments and examinations, etc.

The instructors are also encouraged to pursue research in areas of their interest in collaboration with faculty members of the Institute.
Teach lab courses and run lab sessions effectively with student TAs on weekdays (2 PM to 5 PM).

Oversee the functionality of UG Engineering Labs, i.e., both Computing and Electronics labs.

Coordinate tutorials sessions with student TAs. Assist the faculty during in-class discussions.

Assign the duties to course TAs in all academic activities like conducting offline exams/quizzes, evaluations etc.

Participate in the assessment and final evaluation process with student TAs.

Provide effective feedback to students to support their learning. Create effective backend mechanisms for maintaining scores on continuous evaluation practices (HWs, quizzes, exams).

Contribute to developing and designing curricula and experiments that support a scholarly and hands-on approach to student learning.
Duration: The above position is purely contractual, and candidates will be hired on a renewable annual contract (depending on satisfactory performance) for a maximum duration of 5 years. Contract tenure will commence from the date of joining. The waitlist will be operational for six months.
If the candidates acquire any of the higher qualification as mentioned in the advertisement after joining the Institute, the pay will be revised as per the Institute norms (applicable only for the candidates applying for B Tech Instructor – Electronics).
These are annual contract positions and are subject to annual review and renewal. However, the engagement may be terminated by either side without cause with one month notice or salary in lieu thereof. The decision of the Institute in this regard shall be final and binding on the candidate. The duration of the contract is for one year initially and extendable up to five years on a yearly basis, subject to satisfactory performance and conduct.
Call letters to attend interview will be sent only to the shortlisted candidates by mail. Candidates are required to check their registered e-mail ID frequently. No correspondence will be made with applicants who are not short-listed/not called for interview.
How to Apply-
Candidates who are desirous to be considered strictly on the aforesaid terms and conditions may fill the online application form on the link given below duly attaching the required certificates in support of age, category, qualification, marks, disability, and experience on or before 30.06.2022.
The eligible applicants will be called for an interview and the date & time of interview will be informed through e-mail. Candidates are also advised to provide correct information in their CV/application.
No TA/DA shall be paid for attending the interview.
Candidates may please ensure that they are fulfilling all the requisite criteria prior to registering, failing which, their candidature is liable to be rejected/cancelled.
Online Application Link: https://recruitment.iisc.ac.in/Temporary_Positions/
Last Date- 30 June 2022
See Also: Motivation Letter for PhD, Postdoc, and Other Research Positions
How to write a literature review: Tips, Format, and Significance
Research Proposal How to Write: Detail Guide and Template