Vacancy for Assistant Professor in Delhi University – Kirori Mal College
Designation/Position- Vacancy for Assistant Professor in Delhi University
Kirori Mal College, University of Delhi, New Delhi, India invites application for Vacancy for Assistant Professor in Delhi University from eligible and interested candidates
About- Kirori Mal College, an institution of academic excellence, established in 1954, that has always strived to, and successfully maintained its place as one of the finest within the University of Delhi. We at Kirori Mal believe in providing for our students an environment rich in knowledge and supportive of their extracurricular interests. The college encourages a quest for knowledge that is rooted in an ethical understanding of the world that we inhabit and this enthusiasm for learning along with a desire to evolve into socially responsible beings is reflected not only in the academic atmosphere but also visible in the field of extra-curricular activity. Our tradition of excellence in theatre, art and music only adds to the richness of the academic fabric of the college. You will encounter the unique combination of social activism, creativity and learning in every discipline and every corner of this institution. Over the years, the college has built up an impressive array of academic facilities such as a fully computerized library, a state of the art computer center and an active placement cell.
Research/Job Area-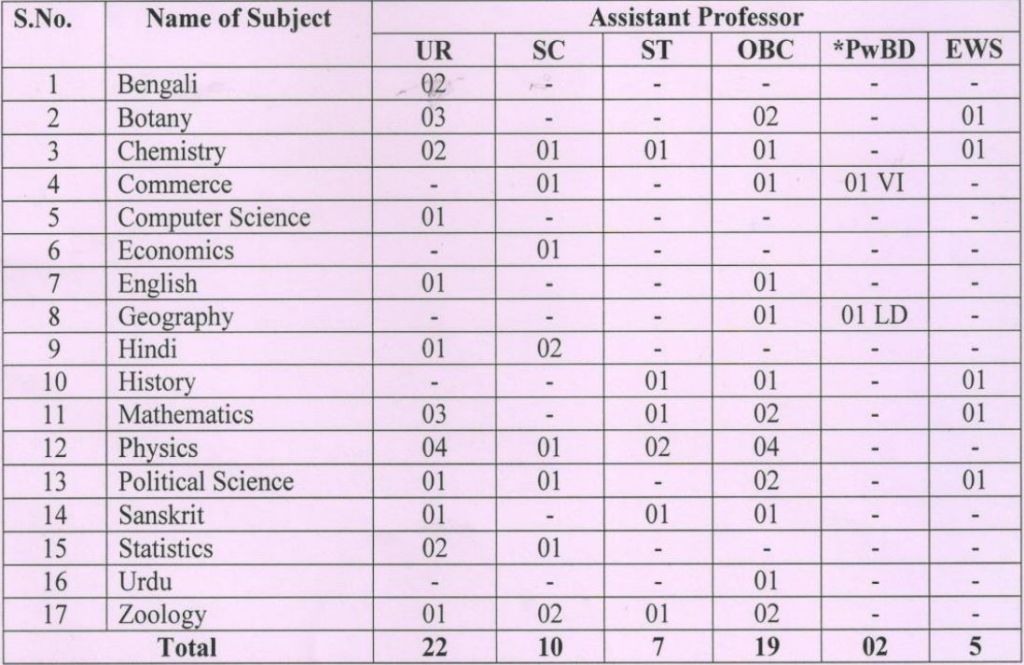 Location- Kirori Mal College, University of Delhi, New Delhi, India
Senior Research Scientist Position in Tata Institute (TIGS-CI), India
Recruitment of Scientist in NIAB -NIAB, Hyderabad, Telangana, India
Eligibility/Qualification–
1) A Master's degree with 55% marks (or an equivalent grade in a point-scale wherever the grading system is followed) in a concerned/relevant /allied subject from an Indian University, or an equivalent degree from an accredited foreign University.
2) Besides fulfilling the above qualifications, the candidate must have cleared the National Eligibility Test (NET) conducted by the UGC or the CSIR (exemption from NET shall be granted in accordance with clause (ii) & (iii) of General Note in the last section of this document).
Job/Position Description-
Academic Pay Level 10 of the 7 th Central Pay Commission Pay Matrix
Pay matrix level 10 (57700 – 182400)
Application Fee – Rs.500/- for UR/OBC/EWS category
How to Apply- All applicants are required to apply online in the prescribed format with complete, correct information and attachments.
The Shortlisted candidates called for interview should report along with all the testimonials/certificates in original along with valid photo ID (Aadhaar/Voter Id/Driving License/Passport).
A set of self-attested photocopy of certificates/testimonials with respect to the qualifications, experience and category as applicable, indicated in the online application form, duly certified by the applicant should be submitted at the time of interview.
Last Date for Apply– 03 February 2020
Join Our Discussion Forum – Keep your view, share knowledge/opportunity and ask your questions