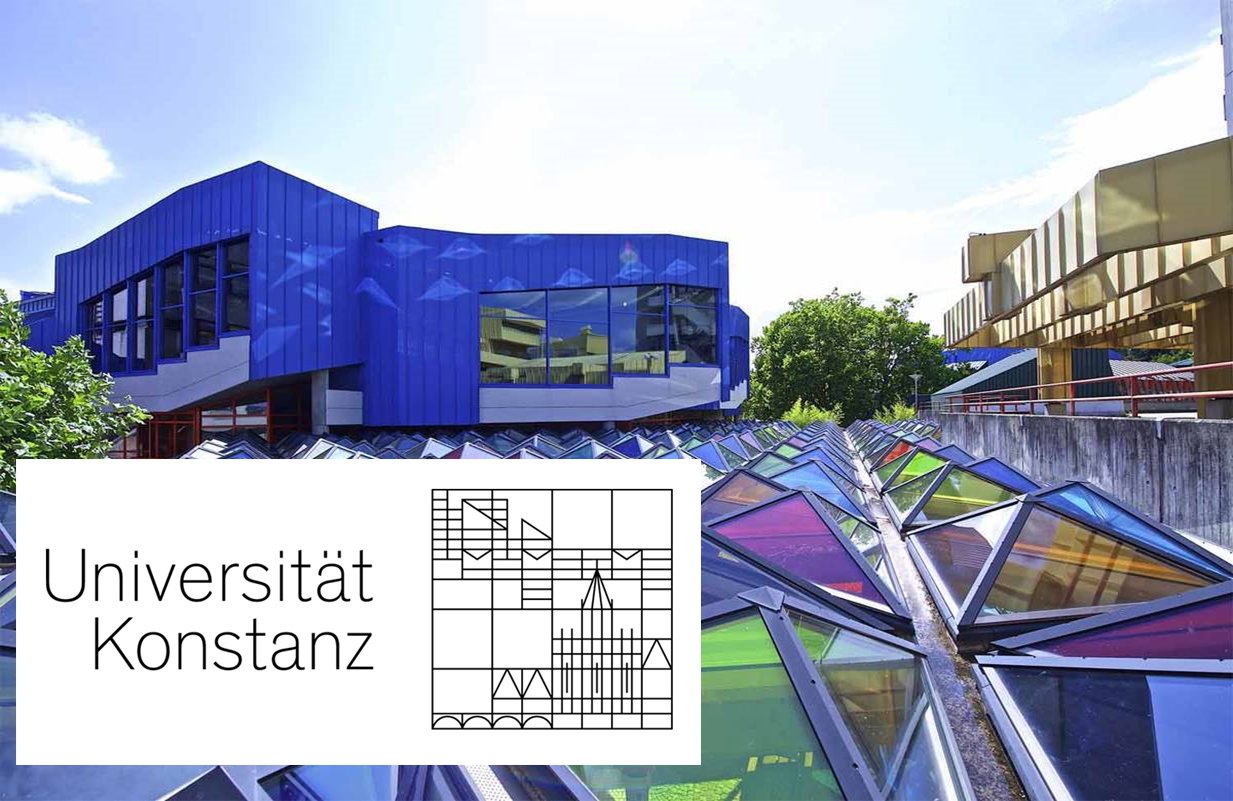 Designation/Position- Zukunftskolleg Herz Fellowships 2021
University of Konstanz invites application for Zukunftskolleg Herz Fellowships 2021 from eligible and interested candidates
About- The University of Konstanz is a university in the city of Konstanz in Baden-Württemberg, Germany. Its main campus was opened on the Gießberg in 1972 after being founded in 1966. Zukunftskolleg Herz Fellowships 2021
Research/Job Area- all disciplines
More Opportunities:
Research Associate Position – IIT Indore under DAE- BRNS Project India
Scientific Consultants Position at Government of India, New Delhi
GIST Faculty Position, Gwangju Institute of Science and Technology, Korea
Research Summer Intern – PhD 2021: Internship at IBM, US
Location- Germany
Eligibility/Qualification–
Herz Fellows were born AND work in a country in Latin America, Asia or Africa.
They hold a doctorate (max. 2 years of postdoctoral experience) OR are a doctoral student in their last year.
Herz Fellows do not hold a permanent professorship, nor have a habilitation or equivalent qualification.
Their research project should tie in with one of the disciplines represented at the University of Konstanz.
Their academic education was completed at a university in Latin America, Asia or Africa (preferable).
Job/Position Description-
The ILB will be able to make up to 30 nomination proposals of which four candidates will be selected by the Executive Committee of the Zukunftskolleg.
During the on-campus research stay, a stipend of € 1,200/month for doctoral students and € 2,000/month for postdoctoral researchers
Standard expenses for one economy-class trip to Konstanz and back
The chance to participate in events organized by the Zukunftskolleg
Access to Career Kit Plus offers (via Academic Staff Development, Research Support, International Office, Equal Opportunities Office)
Access to library resources and IT services
After the on-campus stay, the digital fellowship will be remunerated with € 100/month.
How to Apply-
Herz Fellowships are awarded upon nomination by professors of the University of Konstanz. Candidates cannot apply directly to this fellowship programme, but are encouraged to apply through the ZUKOnnect Fellowship Programme.
currently calling for nomination proposals until 29 March 2021 (15:00 CET) for the ILB's consideration.
As prospective local host of the nominated candidates, please submit the following application documents as PDF files in English to zukunftskolleg.herz@uni-konstanz.de.
Proposals should include:
A short nomination letter by the local host (max. 1 page)
And the application documents provided by the nominee and submitted by the local host (single PDF file):
Short description/ summary of the candidate's current research project (max.3 pages incl. bibliography)
A detailed work and time plan for the on-campus research stay (3 months – with justification for up to 4 months, start date between 1 September 2021 and 1 October 2021)
The candidate's curriculum vitae
Relevantcertificates (doctoral certificate OR letter from their supervisor on the status of the thesis)

Questions can be directed to Daniela Kromrey via e-mail: zukunftskolleg.herz@uni-konstanz.de or by phone: ((0)7531 88–5686).
Last Date for Apply– 29 March 2021 (15:00 CET) for the ILB's consideration
Find or Post Research Project PositionS – Researchersjob Board
See Also: Motivation Letter for PhD, Postdoc, and Other Research Positions
Whitesmoke Grammar Checker Online – Improve Your Research Writing Skill – Alternative to Grammarly
How to write a literature review: Tips, Format, and Significance
Research Proposal How to Write: Detail Guide and Template