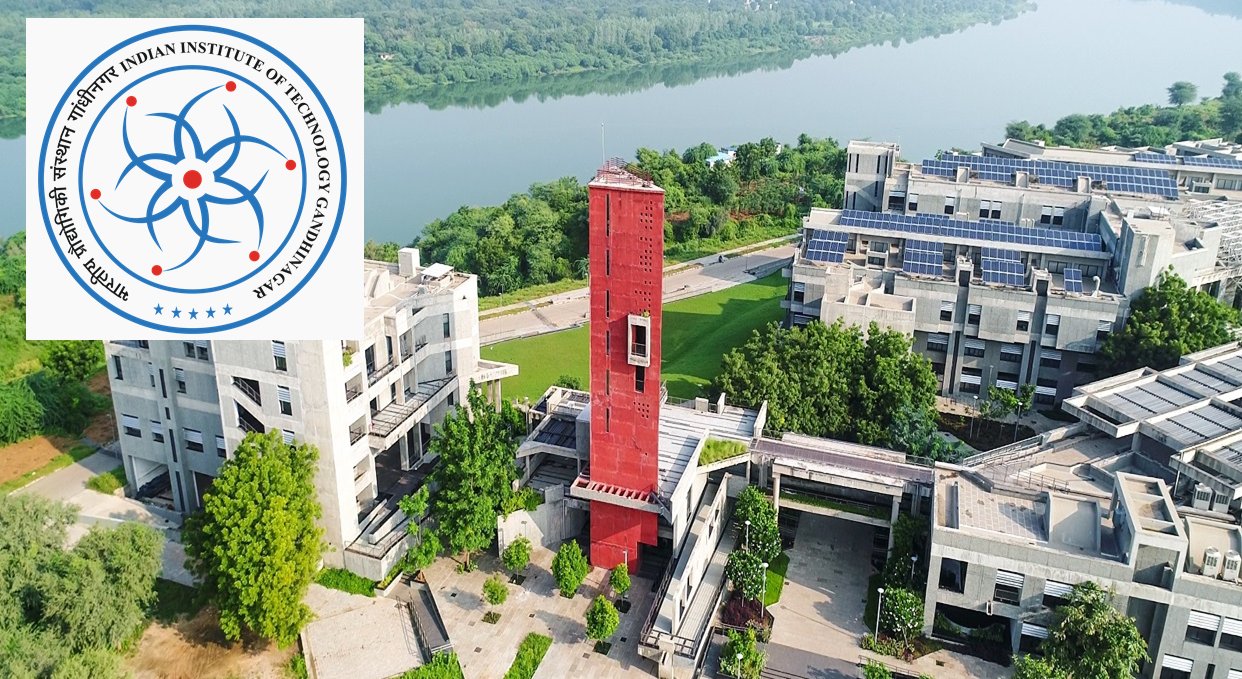 Post-doctoral Fellow position in IIT Gandhinagar, Gujarat, India
Designation/Position- Post-doctoral Fellow position in IIT
IIT Gandhinagar, Gujarat, India, invites applications for the Post-doctoral Fellow position in IIT from eligible and interested candidates
About- IIT Gandhinagar was founded in 2008 and is located in Palaj, Gandhinagar, Gujarat, on the banks of river Sabarmati. IITGN is rated India's first 5-star GRIHA LD (Green) campus for minimizing the negative impact on the environment. The campus has been declared India's first 5-star for ensuring food safety and promoting healthy eating.
Research/Job Area- Computational Complexity
Location- IIT Gandhinagar, Gujarat, India
Research Proposal How to Write: Detail Guide and Template
Eligibility/Qualification–
PhD in Complexity Theory, Theory of Algorithms, or related areas with a good scientific publication record.
Experience working in Boolean circuit complexity is a plus.
Candidates who have submitted their thesis are also eligible for the position.
Job/Position Description-
Indian Institute of Technology Gandhinagar (IITGN) invites applications for a Research Associate (Postdoctoral Fellow) in Computational Complexity Theory for a project co-funded by SERB-SRG and Indian Institute of Technology, Gandhinagar.
Job Description The candidate will work on the project "Hazard-free Circuits: Algorithms and Complexity." This would involve a mathematical study of hazard-free circuits, a Boolean circuit complexity sub-area.
Duration One year.
Remuneration- 50,000 INR per month plus 10,000 INR HRA
How to Apply-
Candidates must send following documents via e-mail to Dr. Balagopal Komarath (bkomarath at iitgn dot ac dot in). The following documents must be sent as a single pdf attachment to the email:
Current CV with a list of publications.
A one-page summary of previous research/work experience.
A one-page write-up about why you want to take up this postdoc position.
Names and email addresses of 2 potential referees.
Last Date for Apply– 30 August 2022
The applications will continue to be screened until the position is filled. The applications received before 30th August, 2022 will be given priority. Queries may be directed to Dr. Balagopal Komarath via email.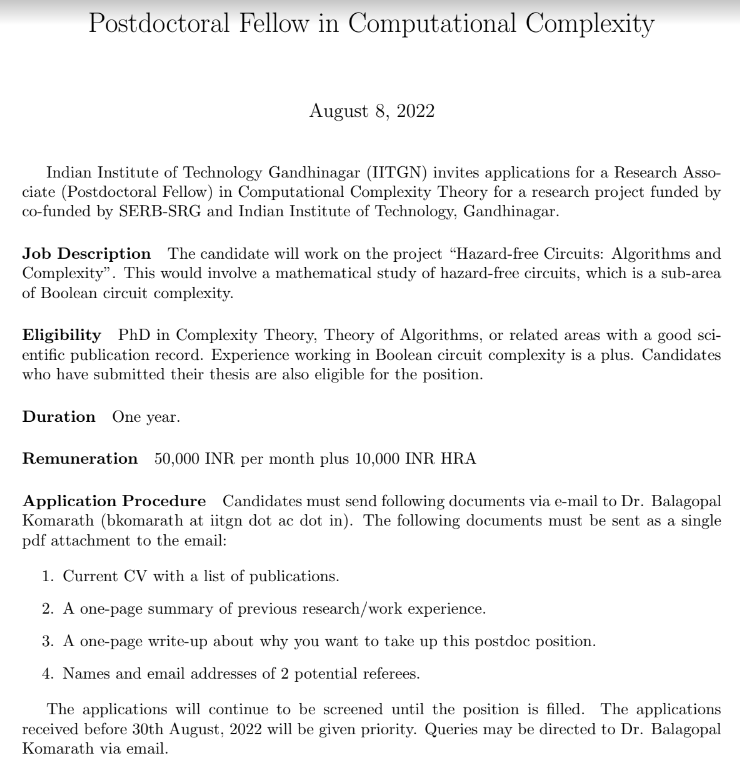 Join Our Discussion Forum – Keep your view, share knowledge/opportunity and ask your questions