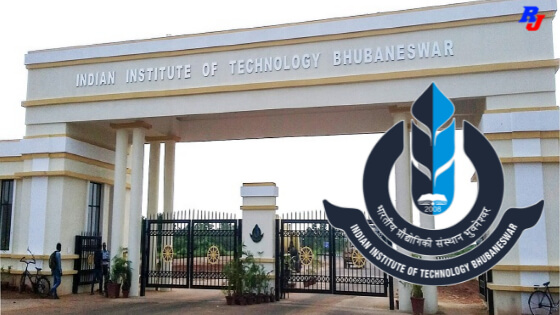 Project Scientist in IIT Bhubaneswar, Odisha, India
Designation/Position- Project Scientist in IIT Bhubaneswar
Indian Institute of Technology Bhubaneswar invites applications for Project Scientist in IIT Bhubaneswar from eligible and interested candidates
About-  The permanent campus of IIT Bhubaneswar is spreading over 936 Acres of land. It is situated at the foot of Barunei Hill, which is famous for its rich history. The campus provides a unique serene and pollution-free academic environment. IIT Bhubaneswar has Academic area, Residential area and area for Training centres and Research Park. Although IIT Bhubaneswar had started functioning from two transit campuses in the Bhubaneswar city during its inception period, majority of residential and academic activities have now started in the permanent campus at Argul.
Research/Job Area- Physics/ Material Science
Location- Indian Institute of Technology Bhubaneswar
Eligibility/Qualification–
PhD in Physics/ Material Science
Job/Position Description-
Applications are invited on prescribed format for the following assignment on purely temporary contract basis in time bound research project undertaken in the School of Basic Sciences of this Institute.
Name of the Temporary Assignment: Project Scientist I – 1 post
Name of the temporary research Project– "DST‐Storage MAP: Automation and AI/ML‐ Assisted development of solid state battery technology".
Name of the Funding Agency: Ministry of Science and Technology, Department of Science and Technology (DST)
Fellowship : Rs. 56,000/‐ + HRA @16% per month
Duration: Upto 3‐years with a yearly review on satisfactory performance.
Duration of the Project: 3 years
 Selection Process: The selection process will be based on interviews.
How to Apply-
Interested eligible persons may apply through online application system on or before 29th April 2022.
To complete the registration process, please visit the Institute's website: www.iitbbs.ac.in. After entering the website, go to the 'Jobs' tab at the top then select the option 'Recruitment for Research Project Work' and fill up the online application form after completion of registration process.
Selection to the post will be done through online interaction only from among the shortlisted candidates. There is no need to send hard copy of the application. The shortlisted candidates will be intimated through email only for online Interaction with the designated Committee through skype/google meet etc.
Last Date for Apply– 29 April 2022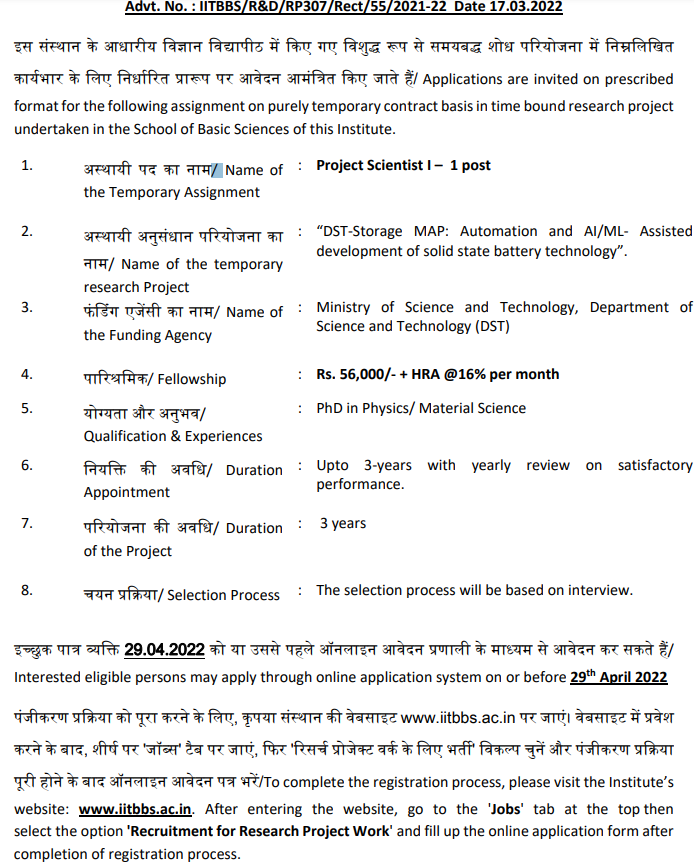 Join Our Discussion Forum – Keep your view, share knowledge/opportunity and ask your questions