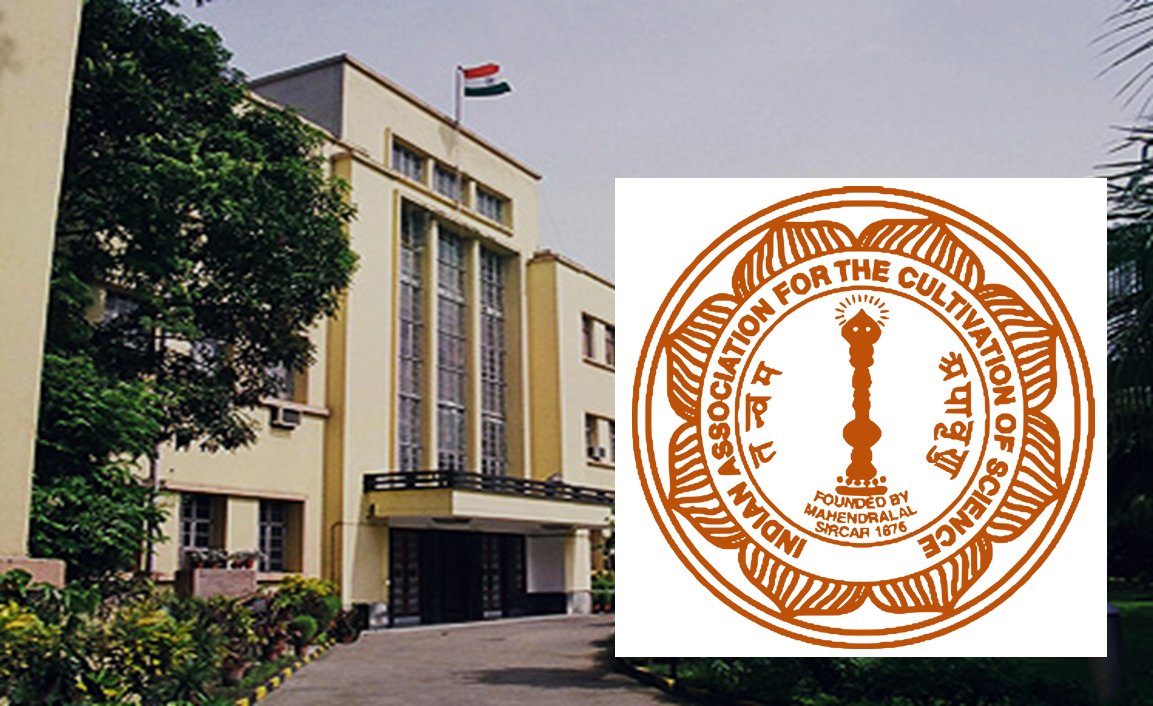 Designation/Position- Director Position at IACS
Indian Association for the Cultivation of Science, invites application for Director Position at IACS from eligible and interested candidates
About- The Indian Association for the Cultivation of Science (IACS), Kolkata, a Grants-in-Aid Institution supported by the Department of Science and Technology and a Deemed to be University under section 3 of the UGC Act, 1956, is a premier Research Institute of India. Director Position at IACS
Research/Job Area- Any branch of basic Physical or basic Chemical Sciences.
More Opportunities: DEA Program at FMSH France: 3rd Call 2021 | Apply by…
HUJI-IITD Collaborative Project: Call for Proposals | Last Date: 16 April…
Swiss Research Initiative Fellowship 2021 in ETH Zurich and EPFL, Switzerland
MSCA Postdoctoral Fellowships (MSCA-PF) at University of Agder (UiA), Norway
Location- Kolkata
Eligibility/Qualification–
Essential: The candidate should have a Doctorate in any branch of basic Physical or basic Chemical Sciences.
Desirable:
(i) Post-doctoral research;
(ii) Original published work of high standard;
(iii) Evidence of high professional eminence by way of recognitions like fellowship of academies, national/international awards in science etc;
(iv) Capacity to provide leadership to a group of highly performing research professionals;
(v) Ability to provide leadership in nourishing basic and applied research and teaching and experience in the administrative matters of research and teaching institution which is also a deemed to be university with a celebrated legacy.
Experience: For Direct Recruitment Essential: (a) At least 20 years of experience in R&D in industrial and academic institutions and/or Science and Technology organizations or as faculty/scientist of recognized national/international universities/research institutes/corporate R&D Labs etc, out of which at least 4 years should be in managerial/administrative capacity for science & technology programmes, planning and development, budget & finance, coordination and such organisational matters. This shall also include minimum 10 years of experience as Professor in a University system or ten years of experience in an equivalent position in a reputed research and/or academic administrative organisation with proof of having demonstrated academic leadership. (b) R&D experience in any academic institution of repute in the domain areas of any branch of basic Physical or basic Chemical Sciences.
The applicant's age should not exceed 56 years on January 01, 2021, as per the approved RR of IACS.
Job/Position Description-
The Institute with the objective to pursue and promote scientific research and training at the highest level in the frontier and interdisciplinary areas of sciences is in Search and Selection of an Outstanding Scientist/Academic as the Director of the Institute.
The incumbent will be appointed on Direct Recruitment/Deputation basis, for a period of 5 years or till the attainment of the age of superannuation as per the approved Recruitment Rules (at present 62 years or as decided by the Government).
Pay scale: HAG Rs.67000 – (annual increment @ 3%) – Rs.79000/- plus allowances and other benefits per month as admissible to Central Government employees stationed in Kolkata as per 6 CPC recommendation of the Government of India.
How to Apply-
The application together with complete CV, may please be sent to Dr. S Chandrasekhar, Chairman, Governing Council, IACS, Kolkata, preferably electronically (director_recruit@iacs.res.in), the closing date of this advertisement.
A copy of the application in the prescribed proforma (Application format) given in editable word format should be neatly typed and sent as PDF file along with the duly attested photocopies of certificates in support of qualification and experience by email to director_recruit@iacs.res.in indicating "Application for the position of Director" in the subject line on or before 30.04.2021.
The hard copy of the same should necessarily be sent by post to the "Acting Registrar, Indian Association for the Cultivation of Science, Kolkata 700032" so as to reach the above mentioned address latest by 30.04.2021. The cover containing the application must be superscribed as "Application for the post of Director, Indian Association for the Cultivation of Science (IACS)."
Last Date for Apply– 30 April 2021
You can get our Regular updates on Telegram also
Find or Post Research Project PositionS – Researchersjob Board
See Also: Motivation Letter for PhD, Postdoc, and Other Research Positions
Whitesmoke Grammar Checker Online – Improve Your Research Writing Skill – Alternative to Grammarly
How to write a literature review: Tips, Format, and Significance
Research Proposal How to Write: Detail Guide and Template