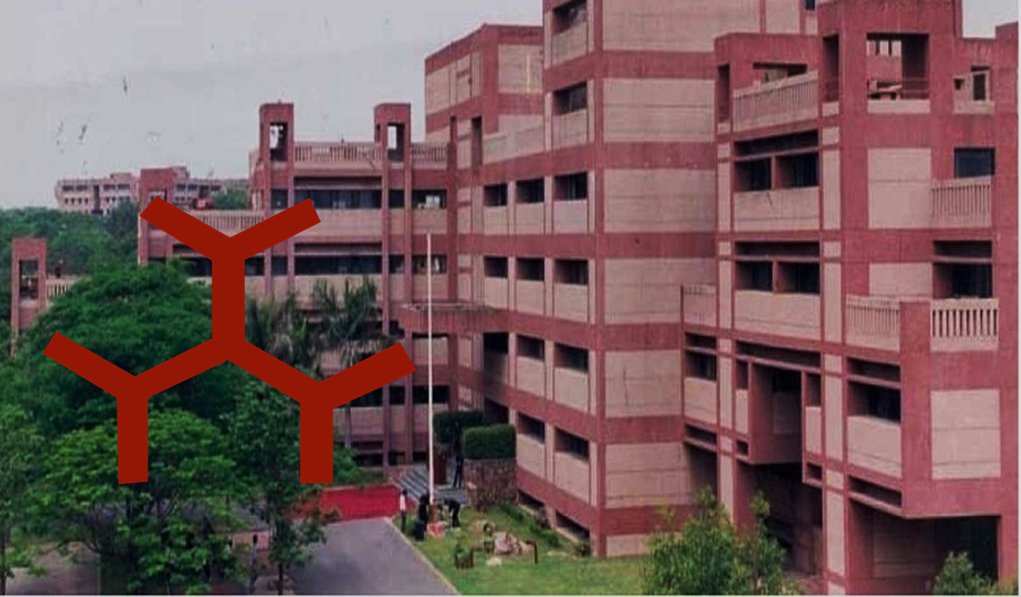 Designation/Position- Director Position at NII
National Institute of Immunology, New Delhi invites application for Director Position at NII from eligible and interested candidates
About- National Institute of Immunology (NII), an autonomous institute under the Department of Biotechnology (DBT), Ministry of Science and Technology, Government of India, has the mandate of carrying out high quality basic and applied research. The Institute is committed to advance research addressing the basic mechanisms involved in body's defenses, host-pathogen interactions and related areas. The Institute follows a two-pronged strategy of linking excellence in rigorous fundamental research with pragmatic pursuit of emerging application possibilities in entrepreneurial partnerships. The current research interests at the Institute coalesce into four broad areas: Gene Regulation, Immunity & Infection, Molecular Design and Reproduction & Development. Details of the Institute are available at www.nii.res.in.
Research/Job Area- Life / Medical /allied Sciences or equivalent
More Opportunities: DEA Program at FMSH France: 3rd Call 2021 | Apply by…
HUJI-IITD Collaborative Project: Call for Proposals | Last Date: 16 April…
Swiss Research Initiative Fellowship 2021 in ETH Zurich and EPFL, Switzerland
MSCA Postdoctoral Fellowships (MSCA-PF) at University of Agder (UiA), Norway
Location- New Delhi
Eligibility/Qualification–
Scientists from Central/ State Government, Research Institutes, Autonomous Bodies, Government funded Research Organizations/ Institutes etc.
(i) Holding analogous post on regular basis in the parent department; or
(ii) With 5 years service in post at Level-14 (equivalent to PB-4, GP 10,000, as per 6th CPC Scale) or equivalent in the parent cadre / Department and possess the qualification & experience as below.
Essential Qualifications / Experience:
(i) Ph.D/MD in Life / Medical /allied Sciences or equivalent;
(ii) Minimum 15 years research experience in the area of specialization such as immunology/cell biology/molecular biology/disease biology;
(iii) Excellent track record, hand in publications, patents and awards.
Desirable:
(i) Experience in successfully running large programme, centre, and institution;
(ii) Experience of guiding research activities in the area of specialization.
Age limit and tenure of appointment: The period of Deputation includes period of deputation in other ex-cadre posts, held immediately preceding this appointment in the same or some other organization/Department should ordinarily not exceed 5 years.
The maximum age limit for appointment on deputation (ISTC) should not exceed 58 years as on the closing date of receipts of applications.
Job/Position Description-
Applications are invited from eminent scientists (Indian Citizens) having proven scientific record in areas such as immunology/cell biology/molecular biology/disease biology, and possessing excellent leadership ability, for the post of Director, NII, New Delhi on deputation (including short term contract). The position of Director offers a unique opportunity for the individual in providing strong and visionary leadership to the institution. He/she shall be the Principal Executive/Chief Executive of the Institute and shall be responsible for leading and nurturing the core multi-disciplinary research faculty, developing policies, fostering collaboration with scientific, medical and engineering partner institutions, developing mechanism for collaborations with industry, recruitment of appropriate faculty and management of the extramural activities including supporting research resource units in other Institutes and other duties as may be required for proper administration of the affairs of the Institute. The Institute encourages creation of knowledge and benefit sharing related to IPR.
Scale of Pay and other benefits: The selected incumbent will be placed in the Level 17 (7th CPC). The pay in the revised pay structure is Rs.2,25,000/- (excluding DA, HRA and TA). A semi-furnished on-campus, accommodation would be provided. Other benefits / allowances shall be as per rules applicable for appointment on deputation/(ISTC) basis.
How to Apply-
Complete applications (7 copies) strictly as per the format available on DBT and NII's website: http://dbtindia.gov.in and www.nii.res.in respectively with a passport size photograph fixed at the space shown in the format along with testimonials including list of publications indicating impact factors should be sent to Shri Subodh Kumar Ram, Under Secretary, Room No. 619, 6th Floor, Department of Biotechnology, Block-2, CGO Complex, Lodhi Road, New Delhi-110003, superscribing the cover "Application for the Post of Director, National Institute of Immunology (NII), New Delhi" so as to reach within 30 days from the date of publication of this advertisement in Employment News. The closing date for candidates residing abroad, Andaman & Nicobar and Lakshadweep Islands, States / Union Territories in the North-Eastern region, Sikkim, Union Territory of J&K, Union Territory of Ladakh, Lahaul and Spiti districts of Himachal Pradesh, Pangi sub-division of Chamba District of Himachal Pradesh will be 45 days. The soft copy of the application may also be sent by e-mail to aipsu.dbt@nic.in and subodh.ram.dbt@nic.in.
Nominations by distinguished experts may also be considered, depending upon merit and the area of expertise. Eminent experts and distinguished scientists may also kindly nominate potential candidates for the position both by post and by email at the above
mentioned address.
This detailed advertisement and format of application is available both at DBT's and NII's website(s) viz. http://dbtindia.gov.in and www.nii.res.in respectively
Last Date for Apply– 30 April 2021
You can get our Regular updates on Telegram also
Find or Post Research Project PositionS – Researchersjob Board
See Also: Motivation Letter for PhD, Postdoc, and Other Research Positions
Whitesmoke Grammar Checker Online – Improve Your Research Writing Skill – Alternative to Grammarly
How to write a literature review: Tips, Format, and Significance
Research Proposal How to Write: Detail Guide and Template