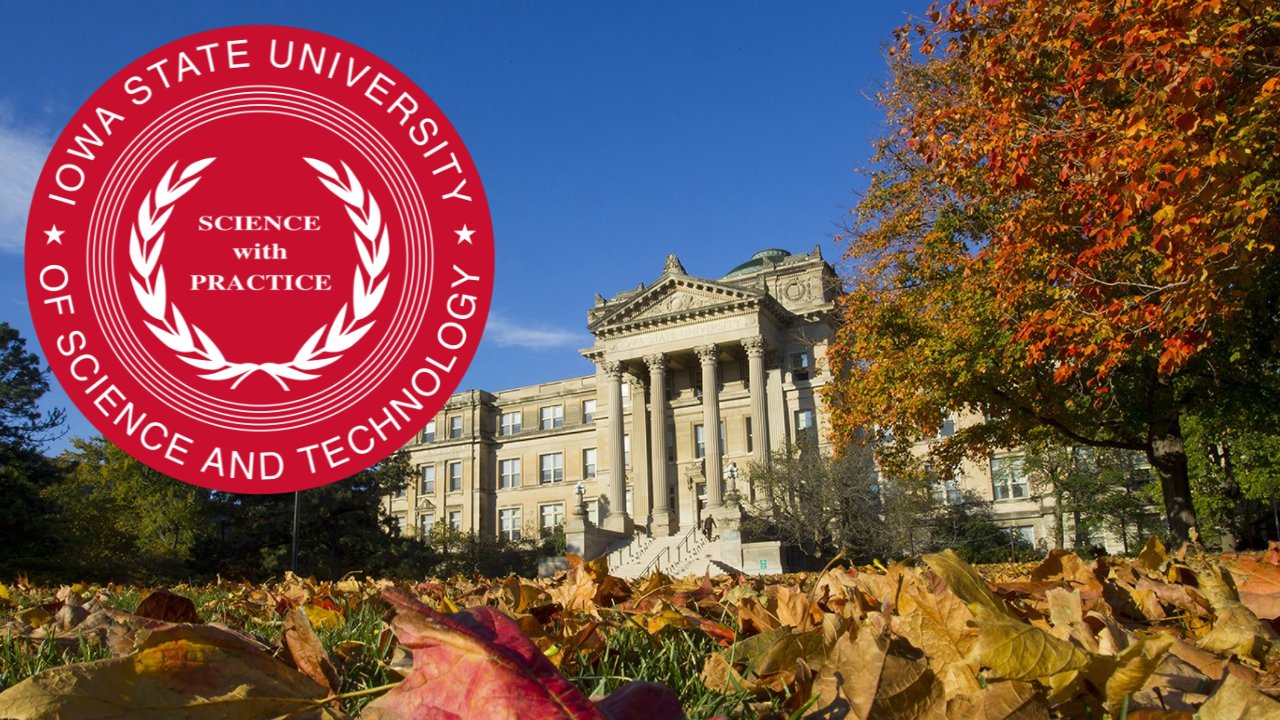 Designation/Position- Postdoctoral Researcher Position at Iowa
Iowa State University, United States invites application for Postdoctoral Researcher Position at Iowa from eligible and interested candidates
About- Ames, lowa is a vibrant Midwest college town and has been ranked one of the top 100 places to live in Ames, lowa is a vibrant Midwest college town and has been ranked one of the top 100 places to live in 2018.
Research group is looking for a postdoctoral researcher interested in joining our research team dissecting brassinosteroid signaling during stress in Arabidopsis. This is a highly collaborative project with Justin Walley serving as the primary postdoc advisor and Yanhai Yin as the comentor. Research group is generating comprehensive transcriptome, proteome, and phoshoproteome datasets to model gene regulatory networks governing brassinosteroid signaling. We are then functionally characterizing candidate genes revealed from these networks.
Research/Job Area- Life sciences or related discipline
More Opportunities:
Research Scientist-Google Research Position at Bengaluru, Karnataka, India
Various Research Positions – 05 June 2021: Researchersjob- Updated
Faculty Position in IIT Palakkad, Kerala, Last Date for Apply– 03…
Assistant Professor Jobs in India (Direct Recruitment), IIIT Sonepat, Haryana
Location- Iowa State University, United States
Eligibility/Qualification–
Ph.D. in life sciences or related discipline
Published record of quality research in relevant fields (e.g. genetics, molecular biology, biochemistry, hormone and/or stress signaling)
Experience performing assays such as proteomics, immunoprecipitation, promoter:luciferase assays in protoplasts, drought response phenotyping
Commitment to an inclusive climate that supports diversity and enables honest and respectful exchange of ideas,
Job/Position Description-
The postdoc will be responsible for performing proteomics and molecular characterization of candidate genes discovered from our predicative gene regulatory network analyses. Additionally, the postdoc will also have the opportunity to perform high-throughput phenotyping of TDNA insertional mutants using our custom robotic phenotyping platform.
This position is available immediately and will remain open until filed.
This is a one-year renewable term position.
ISU offers competitive postdoc salaries and benefits.
https://www.plantpath.iastate.edu/walleylab/
https://www.gdcb.iastate.edu/people/yanhai-yin
How to Apply-
To apply, please email a cover letter highlighting your interests and experience,CV, and the contact information for three references to jwalley@iastate.edu.
Last Date for Apply– Until Position Filled
You can get our Regular updates on Telegram also
Find or Post Research Project PositionS – Researchersjob Board
See Also: Motivation Letter for PhD, Postdoc, and Other Research Positions
Whitesmoke Grammar Checker Online – Improve Your Research Writing Skill – Alternative to Grammarly
How to write a literature review: Tips, Format, and Significance
Research Proposal How to Write: Detail Guide and Template