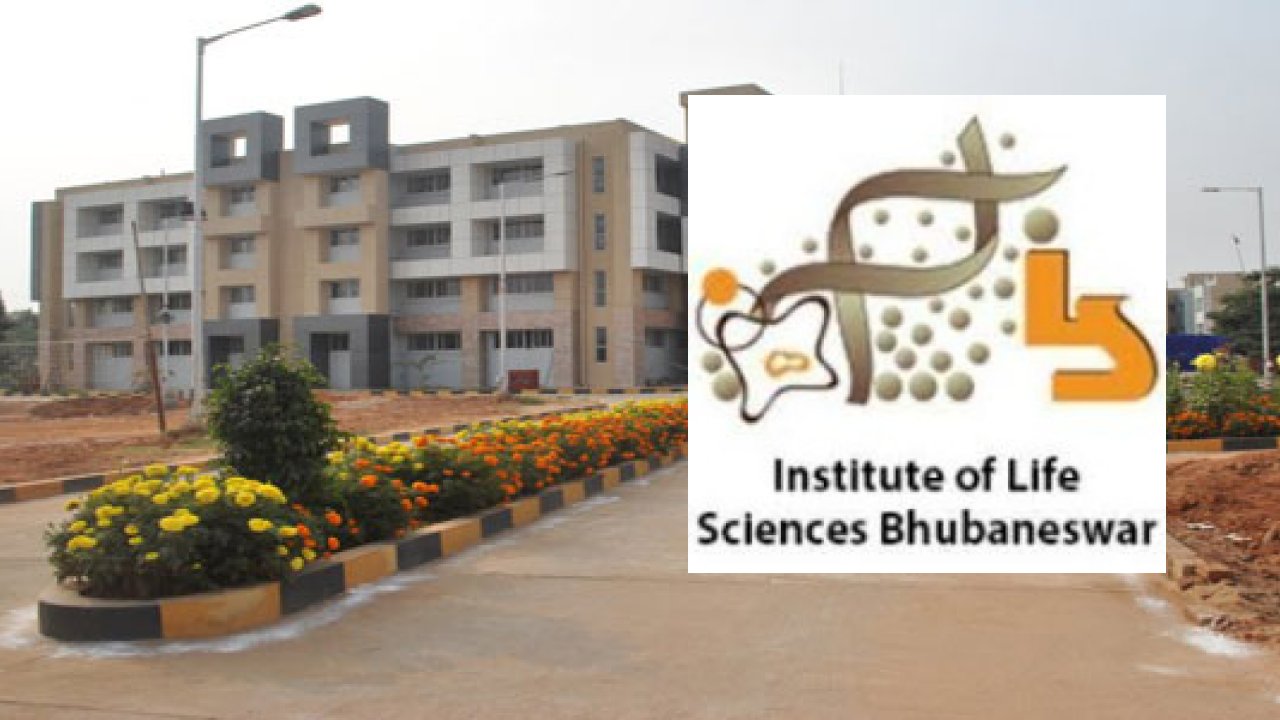 Research Associate-I Position at Institute of Life Sciences, Bhubaneswar
Designation/Position-Research Associate-I Position at ILS
Institute of Life Sciences (ILS), Bhubaneswar, India invites application for Research Associate-I Position at ILS from eligible and interested candidates
About- Institute of Life Sciences (ILS), Bhubaneswar, an autonomous institute of the Department of Biotechnology, Ministry of Science & Technology, Government of India invites applications from Indian Nationals to join in the following positions coterminous with the project duration. Research Associate-I Position at ILS
Research Job/Area- In any branch of Life science
Location- Institute of Life Sciences, Bhubaneswar, India
Eligibility/Qualification–
Position 1: Research Associate-I (02 positions)
Eligibility: Ph.D. in any branch of Life science. Research experience in cell biology and/or cancer biology and/or infectious diseases biology will be preferred. Candidates with first author papers in peer-reviewed reputed journals.
will be preferred. Candidates who have submitted Ph.D. thesis and are waiting for viva voice may also apply (For such candidates, fellowship amount will be that of a SRF until he/she defends Ph.D. thesis).
Job/Position Description-
Institute of Life Sciences (ILS), Bhubaneswar, an autonomous institute of the Department of Biotechnology, Ministry of Science & Technology, Government of India invites applications from Indian Nationals to join in the following position. Institute of Life Sciences, Bhubaneswar, India invites application for Research Associate I for eligible and interested candidates
P.I.: Dr. Santosh Chauhan, Scientist –E.
Name of position: Research Associate-I (02 position)
Fellowship: Rs. 47,000/- + HRA@16%
Selection will be carried out through application screening, followed by an online interview process.
How to Apply-
Interested/eligible candidates may download the application form from the institute website (www.ils.res.in) and apply along with self-attested copies of mark sheets, certificates and experience details to "The Director, Institute of Life Sciences, Nalco Square, Bhubaneswar-751023". Superscribe the envelope with "Advt. no. / Date & Application for the position of …………………………. (Dr. Santosh Chauhan)".
The decision of the Director regarding the selection of candidates will be final and no further correspondence will be entertained in this regard.
Last Date for Apply– 12 November 2021
Last date for receiving an application: 12.11.2021
Date of display of shortlisted candidates in ILS website: 15.11.2021
Date & time of interview: will be notified on the website
Note: All communication will be made through e-mail. No separate call letter will be issued to the candidates.
More Opportunities
Scientist Jobs in India -Various Latest Labs and Government Scientist Jobs
Various Research Positions – 12 October 2021: Researchersjob- Updated
Join Our Discussion Forum – Keep your view, share knowledge/opportunity and ask your questions