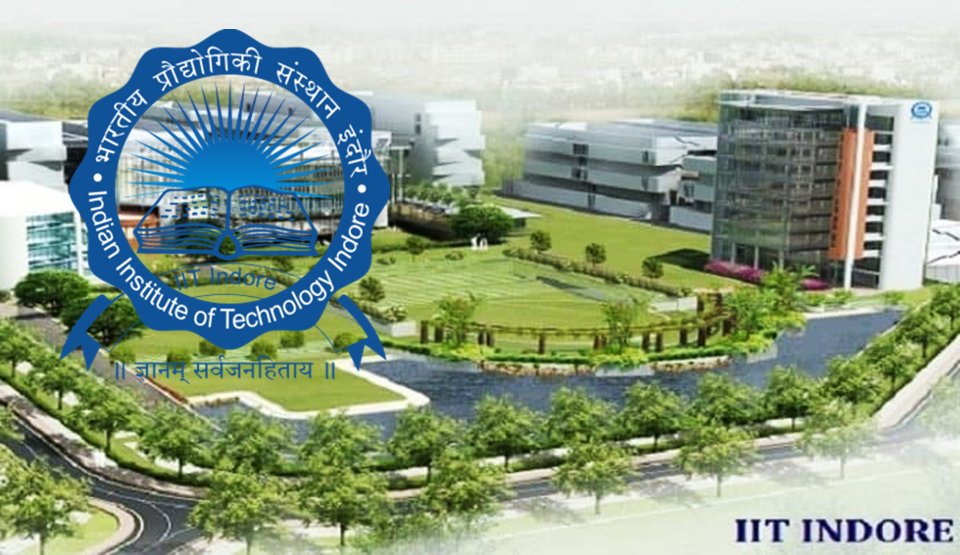 Research Associate/Visiting Researchers Position in IIT Indore Under DAE-DST Funded Research Project
Designation/Position- Research Associate Position in IIT Indore
IIT Indore, India invites applications for Research Associate Position – IIT from eligible and interested candidates
About- Applications are invited from highly motivated candidates to work as Research Associate (RA-I) in an NSTMIS, DST sponsored research project titled "R&D and Patenting by Foreign Firms in India," in the Discipline of Economics, School of Humanities and Social Sciences, IIT Indore.
Research/Job Area- Physics
Location- IIT Indore, MP, India
Eligibility/Qualification–
Essential Qualifications: Ph.D. degree in high energy nuclear/particle physics. Candidates who have submitted their Ph.D. thesis can also apply.
Research Areas: The experimental high energy physics group at IIT Indore is involved primarily in the physics analysis using the ALICE data at the Large Hadron Collider (LHC), CERN. The main physics interest is heavy-flavour and resonance production, particle spectra, event topology studies in proton-proton and nuclear collisions at the LHC energies. In the ALICE detector upgrade for RUN 4, we plan to be involved in the physics simulation studies and detector R&D of Forward Calorimeter (FoCal). Candidates with experience of detector simulation will be preferred for the FoCal activities.
Desirable: Experience in data analysis and/or detector simulation/hardware for high energy physics experiments.
Job/Position Description-
Research Associates and Visiting Researchers under DAE-DST, Govt. of India sponsored Project entitled "Indian participation in the ALICE experiment at CERN"
The Indian Institute of Technology Indore invites applications for Research Associates (RA) and
Visiting Researchers for its High Energy Physics Experimental group in ALICE experiment at the Large Hadron Collider (LHC), CERN, Geneva. The RA positions are initially for two years duration and maybe extended subjected to satisfactory performance of the candidates.
No. of RA positions: Two (2)
Fellowship: As per existing rules of the Department of Science and Technology (DST), Govt. of India and based on post-Ph.D. experience. RA– I: Rs. 47,000/- per month; RA– II: Rs. 49,000/- per month and RA– III: 54,000/- per month. HRA as applicable for the city of Indore, if hostel facility is not available.
The above positions are purely temporary for a period of two years and extendable to a maximum tenure of three years upon satisfactory academic performance, although the project duration is 5years. It would, therefore, not confer any right/ claim, implicit, or explicit for consideration/ absorption against any position at IIT Indore.
How to Apply-
Applicants should send their applications along with the following documents [single PDF file] by email to:
Prof. Raghunath Sahoo <raghunath@iiti.ac.in>
A detailed academic CV, list of publications, relevant experience certificate(s), if any, and names of two academic referees.
A statement of research interest.
Copies of all educational certificates.
Two letters of references.
The candidates should arrange the letters of references to be sent directly to Prof. Raghunath Sahoo through email [raghunath@iiti.ac.in] within two weeks of the date of application. The shortlisted candidates will be interviewed through online video conferencing before the final selection is made. The positions will be filled immediately.
Visiting Researcher: Consolidated fellowship as decided by the selection committee looking into the candidate research experience.
Address for Correspondence:
Professor Raghunath Sahoo
Principal Investigator, ALICE Project
Indian Institute of Technology Indore (IITI)
Department of Physics, PoD-1E (510)
Simrol, Khandwa Road
Indore-453552, M.P., India
Cell: +91 8989122921
Email: "Raghunath Sahoo" <raghunath@iiti.ac.in>
Homepage: www.iiti.ac.in/~raghunath
Last Date for Apply– 05 June 2022
Application End Date: This is a rolling advertisement. Applications will be scrutinized as and when we find suitable applicants. First selection will be made with a last date of 05 June 2022.
How to write an attractive research proposal?
How to Write an Effective Cover Letter – Prepare Yourself
6 golden tips for finding successful postdoctoral opportunities
Should I Do postdoc : Pros and Cons – ResearchersJob
Some Effective Tool to Improve Your Research Writing Skill