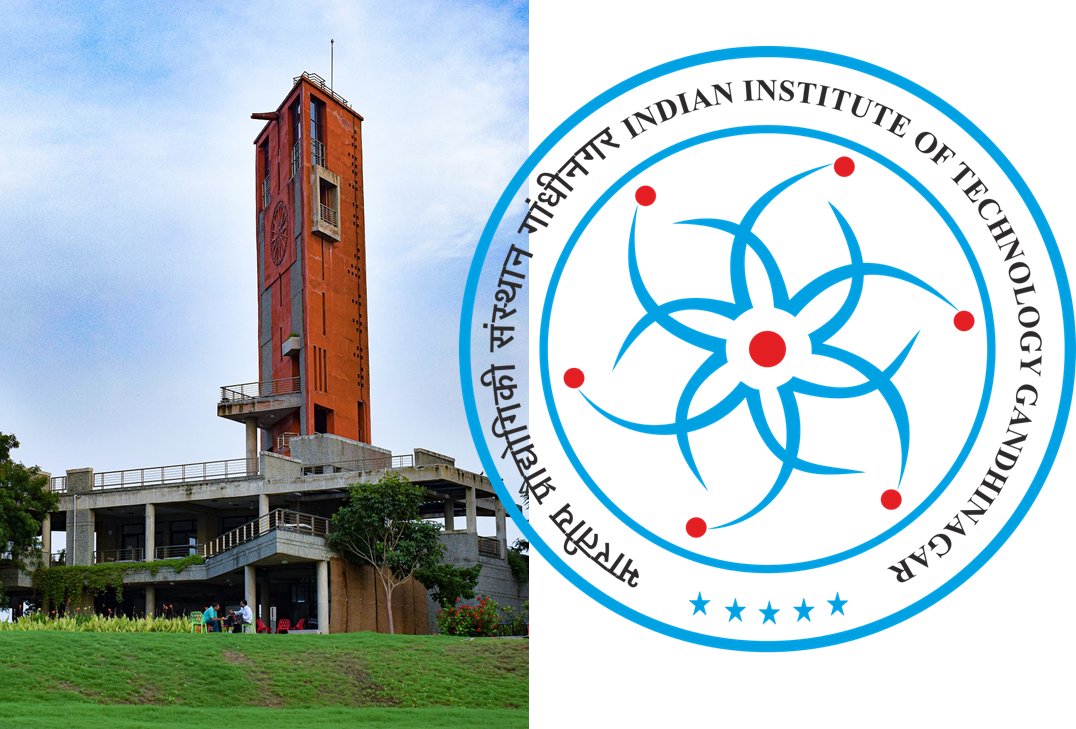 Designation/Position- Research Associate Position on a Funded Research Project
IIT Gandhinagar, India, invites applications for the Research Associate Position on a Funded Research Project from eligible and interested candidates
About- Indian Institute of Technology Gandhinagar is a public engineering institution in Gandhinagar, Gujarat, India. The Government of India has declared an Institute of National Importance. Research Associate Position on a Funded Research Project
Research/Job Area- Chemistry
Location- IIT Gandhinagar
Eligibility/Qualification–
(i) MSc and Ph.D. degree in Chemistry
Note: Other kinds of research experience will not be considered.
The candidate must have submitted the thesis before the date of the interview.
Ph.D. with synthetic organic/macrocyclic chemistry background is preferred.
Job/Position Description-
Applications are invited for the "Research Associate-I" position on a research project funded by the Science & Engineering Research Board (SERB, Government of India). The project is to be completed at the Indian Institute of Technology Gandhinagar. The details of the project and the aforementioned position are as follows:
Project Title: Estrogen Receptor Targeted Metallocorrole-Drug Conjugates: Synthesis, Optical Studies and Biological Application in Breast Cancer
File No: SPG/2021/004023
Name of the Post: Research Associate-I (RA-I)
Consolidated Pay: Rs.47,000/- per month +HRA
Terms: One Year
How to Apply-
Interested candidates should send their complete resume giving all educational qualifications and experience details and certificates of qualifications and experience by post or email on or before August 7, 2022. Selection will be based upon the interview, and shortlisted candidates will be intimated well in advance of the date and time of the interview.
Contact: Dr. Iti Gupta
Associate Professor (Chemistry)
Indian Institute of Technology – Gandhinagar
E-mail: iti@iitgn.ac.in
Synthetic Pigments Lab
Website: https://sites.google.com/iitgn.ac.in/synthetic-pigments-lab
Last Date for Apply– 07 August 2021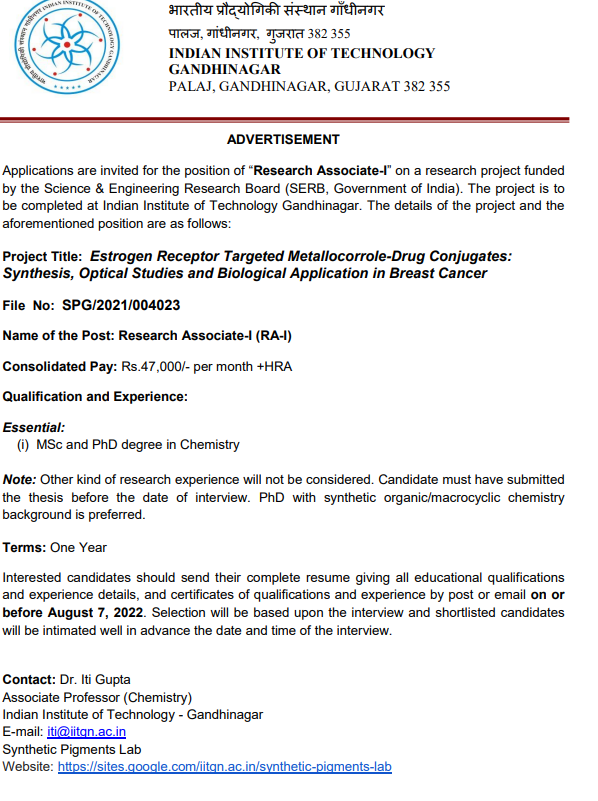 Join Our Discussion Forum – Keep your view, share knowledge/opportunity and ask your questions