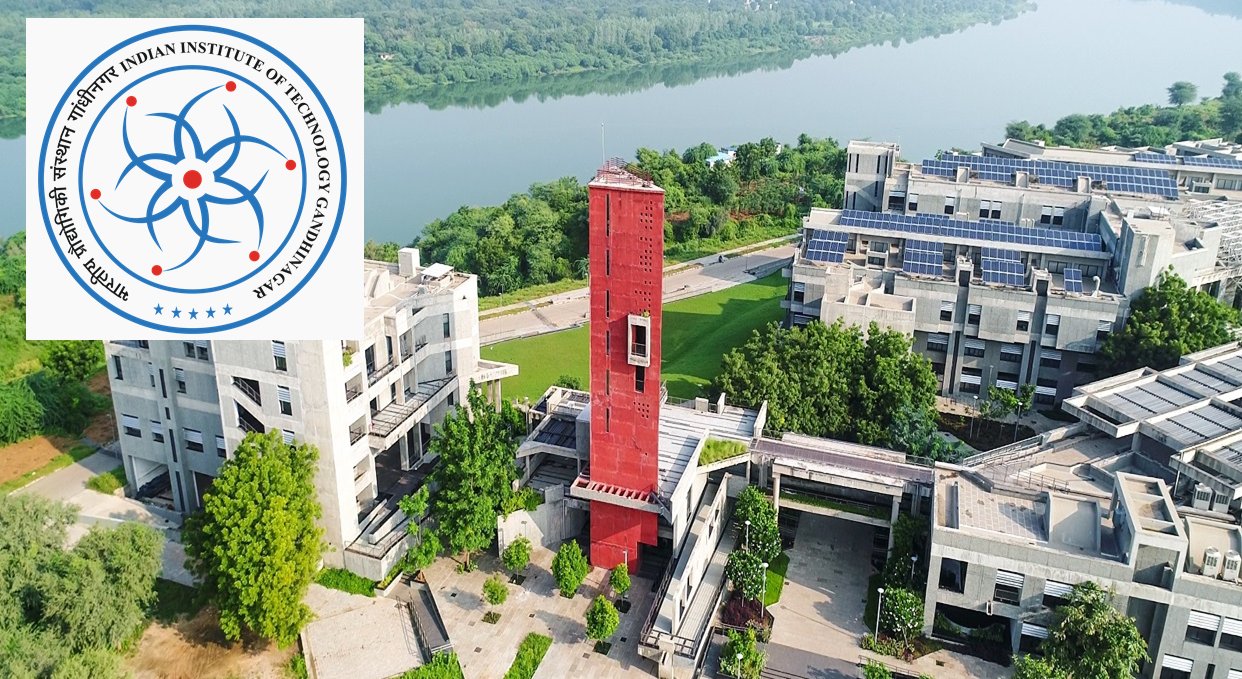 Designation/Position- Research Associate Post at IIT Gandhinagar
IIT Gandhinagar, India invites applications for Research Associate Post at IIT from eligible and interested candidates
About- Indian Institute of Technology Gandhinagar is a public engineering institution located in Gandhinagar, Gujarat, India. It has been declared to be an Institute of National Importance by the Government of India. Research Associate at IIT Gandhinagar
Research/Job Area- Plant biology, Plant Biotechnology, Plant Developmental Biology, Plant Molecular biology, Plant genetics
Location- Gandhinagar
Eligibility/Qualification–
PhD in Plant biology, Plant Biotechnology, Plant Developmental Biology, Plant Molecular biology, Plant genetics. Candidates with experience in plant reproduction, genomics, proteomics, cell biology and microscopy will be given preference.
Job/Position Description-
Postdoctoral Fellow position in Plant developmental biology
Indian Institute of Technology Gandhinagar (IITGN) invites applications for Postdoctoral Fellow position in Plant Developmental Biology/Plant Biotechnology for a research project funded by Indian Institute of Technology, Gandhinagar.
Job Description: The candidate will be required to set up experiments to understand the molecular basis of pollination/reproduction in plants. He/she will have the opportunity to develop advanced laboratory skills in molecular genetics, genomics, genome editing and live cell imaging. The candidate should be a highly motivated, continuous learner who is able to work independently and also as part of a team. He/she will be expected to contribute towards setting up lab facilities and also guide graduate students.
Duration: Initial appointment is for 1 year, extendable up to 1 more year based on performance
Remuneration: 50,000 INR per month + Rs.10,000 HRA (HRA will not be provided if accommodation on campus is availed)
Job Description:
Advertisement for Research associate position for SERB Sponsored Project
IIT Gandhinagar, Gujarat is inviting applications from qualified candidates for the post of research associate to work on the research project entitled "Optimizing plasmonic catalyst design for driving specific photocatalytic redox reactions" funded by SERB, India. Principal investigator of the project is Dr. Saumyakanti Khatua, Associate professor, Discipline of Chemistry, IIT Gandhinagar. The details of the post are as follows:
Post: Research associate – One post
Nature of post: Temporary
Fellowship: Rs. 47,000/- pm + HRA (as per norms). Duration: 12 months. Could be extended further depending on the performance and availability of fund
How to Apply-
Candidates must send their applications via e-mail to Prof. Subramanian Sankaranarayanan (s.sankar@iitgn.ac.in). The following documents must be sent as a single pdf attachment to the email:
1. Current CV with list of publications
A one-page summary of previous research/work experience
A one-page write-up about why you want to take up this postdoc position
Name and address of 2 potential referees.
Last date: Two weeks from the date of posting the advertisement
Queries may be directed to Prof. Subramanian Sankaranarayanan
Last Date for Apply– 08 July 2022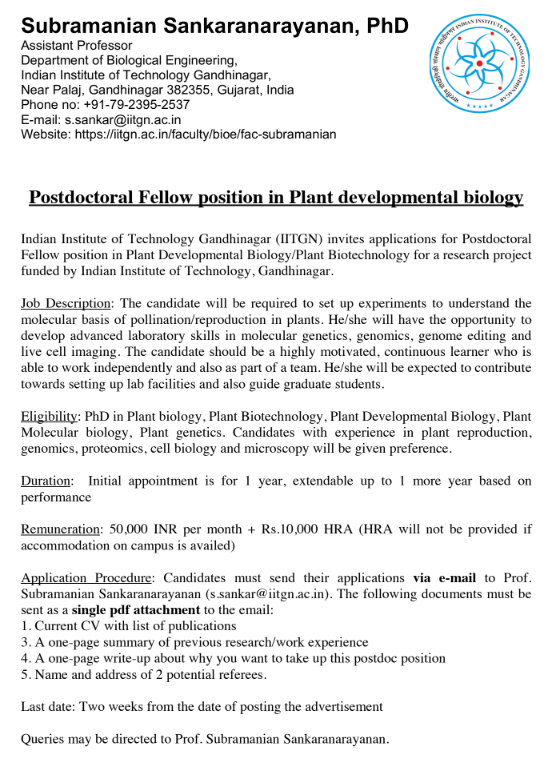 You can get our Regular updates on Telegram also
Join Our Discussion Forum – Keep your view, share knowledge/opportunity and ask your questions