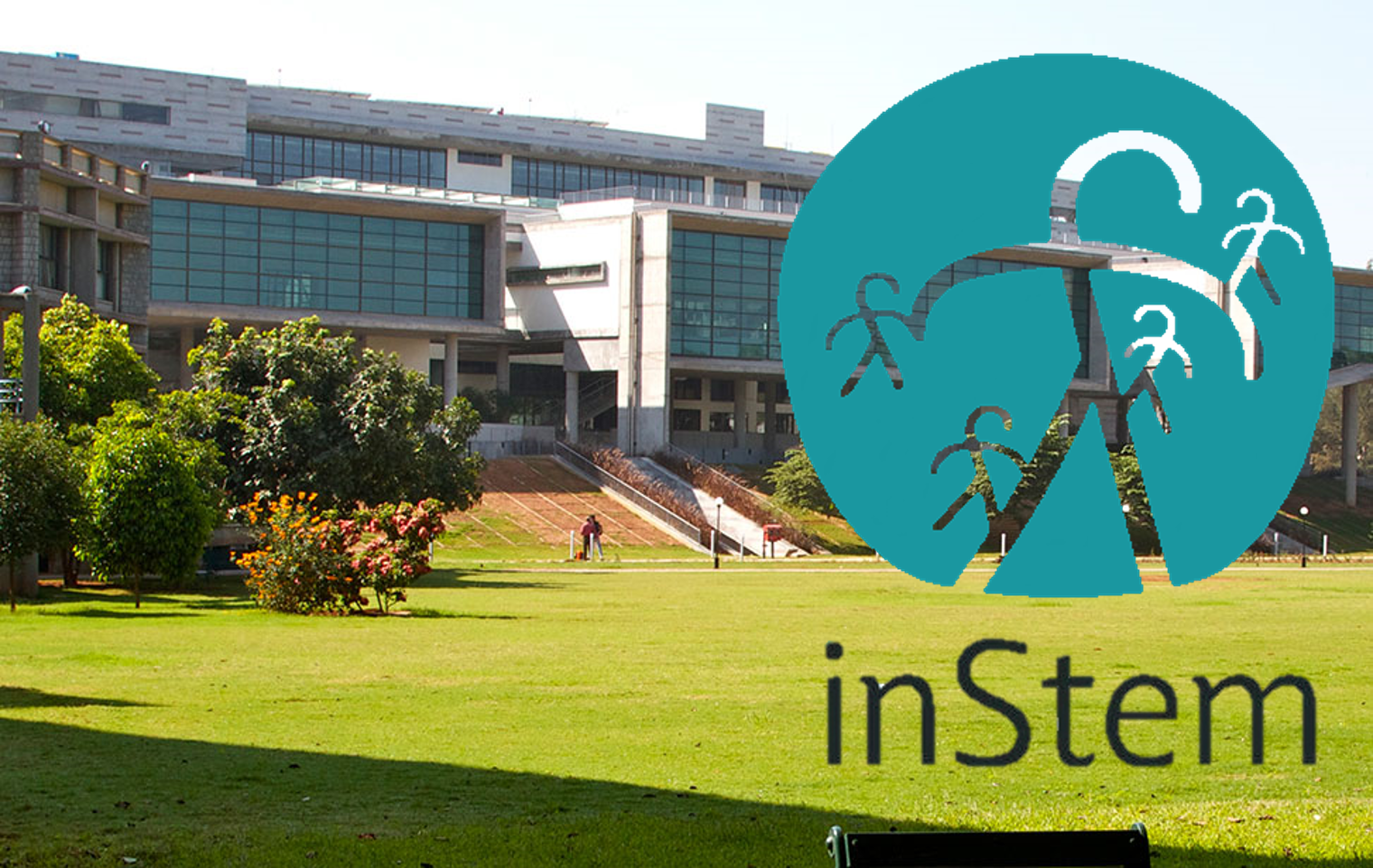 Scientist Position on Direct Recruitment at inStem, Bangalore, India
Designation/Position- Scientist Position on Direct Recruitment
Institute for Stem Cell Science and Regenerative Medicine, Bangalore, India invites application for Scientist Position on Direct Recruitment from eligible and interested candidates
About- The Institute for Stem Cell Science & Regenerative Medicine (www.instem.res.in), Bangalore is an autonomous institute of the Department of Biotechnology, Government of India. inStem's mandate is to establish collaborative research programs in the field of stem cell biology, regeneration and repair in development and disease and with translational emphasis. In order to develop strengths in focused areas, research at inStem is programmatic, and is driven through collaborative interdisciplinary themes, addressing questions, which are beyond the scope of a single laboratory.
Research/Job Area- life sciences or other allied sciences
The Institute has openings for the Faculty appointments at the level of Professor in the following themes: Cardiovascular Disease, Inflammation & Tissue Homeostasis and Brain Development & Disease Mechanisms. Details on the ongoing research in these themes is available on the website (https://www.instem.res.in/).
In brief, the Centre for Cardiovascular Biology and Disease examines the structural, cellular, and molecular biology of cardiac pathologies (https://instem.res.in/ccbd; Coordinator: Sivaraj Sivaramakrishnan). The Centre for Inflammation and Tissue Homeostasis is focusing on understanding the unconventional roles of the immune system in tissue regeneration and repair (https://instem.res.in/cith; Coordinator: Colin Jamora).
The Centre for Brain Development and Disease Mechanisms is investigating the contribution of altered developmental mechanisms to human brain disease (https://instem.res.in/bddm; Coordinator: Raghu Padinjat).
Location- Institute for Stem Cell Science and Regenerative Medicine, Bangalore, India
How to Write an Attractive Research Proposal?
Eligibility/Qualification–
Eligibility Criteria: Essential Educational Qualifications and Experience required for the post are as under: –
| | | |
| --- | --- | --- |
| POST CODE | POST NAME | EDUCATIONAL QUALIFICATION & EXPERIENCE REQUIREMENTS |
| 15/20 | Scientist 'G'/ Professor (Pay Level-14) | Essential Qualification & Experience: Direct Recruitment: PhD in Life Sciences or other allied sciences or equivalent with 15 years R & D experience including PhD of independent research experience demonstrated by strong publications and successful funding of competitive Extramural Grants. Should be an outstanding scientist with a strong and exceptional research record with independent discovery research and collaborative/thematic research of a high order. Experience for Deputation: Scientists from Central/State Governments, Research institutes, Autonomous Bodies etc: – Holding analogous post on regular basis in parent Department or With 5 years' service in level 13A or equivalent in the Parent cadre/Department and possess the essential qualification and experience as mentioned above. |
| | | |
| --- | --- | --- |
| Sl. No. | Age | Post code |
| 1 | Not exceeding 55 years for Direct Recruitment/Not exceeding 58 years for Deputation | 15/20 |
NATIONALITY: Candidate must be citizen of India/NRI/OCI/PIO.
Job/Position Description-
The Institute invites Online Applications from eligible and interested candidates for the following vacancies under Scientific Cadre on Direct Recruitment failing which by Deputation/Absorption.
Applications must include a well-articulated research plan that closely aligns and synergises with ongoing research in the themes, accompanied by a cover letter articulating the same.
Applicants are encouraged to engage with theme coordinators for as they develop their research plans.
Direct alignment of the applicant's research program with the overall trajectory of one of the themes is a key criterion for consideration of applications.
Thus applicants are encouraged to contact the theme coordinators to ensure their alignment with the goals of the theme.
Interdisciplinary and collaborative research is strongly encouraged. inStem Faculty are expected to apply for grant funding but in the first instance, initial support is provided.
The candidate should be leading an internationally recognized laboratory and should have mentored PhD students, competitive postdoctoral fellows and also have accomplishments in advancing institutional goals and service activities.
| | | | | | |
| --- | --- | --- | --- | --- | --- |
| Sl. No. | Post Code | Name of the Post | Level in Pay Matrix (as per 7th CPC) | No. of Post | Category |
| 1 | 15/20 | Scientist-'G'/ Professor | Level-14 | 3 (Three) | UR |
APPLICATION FEE (Only Online):
| | |
| --- | --- |
| Unreserved & OBC candidates | Rs 1000/- |
| Unreserved & OBC candidates from abroad with OCI Status | USD $ 30 |
How to Apply-
Eligible and interested candidates may log into the link https://instem.res.in/faculty-positions for the post of Scientist 'G'/ Professor under faculty positions.
Last Date for Apply– 31 March 2021
Join Our Discussion Forum – Keep your view, share knowledge/opportunity and ask your questions