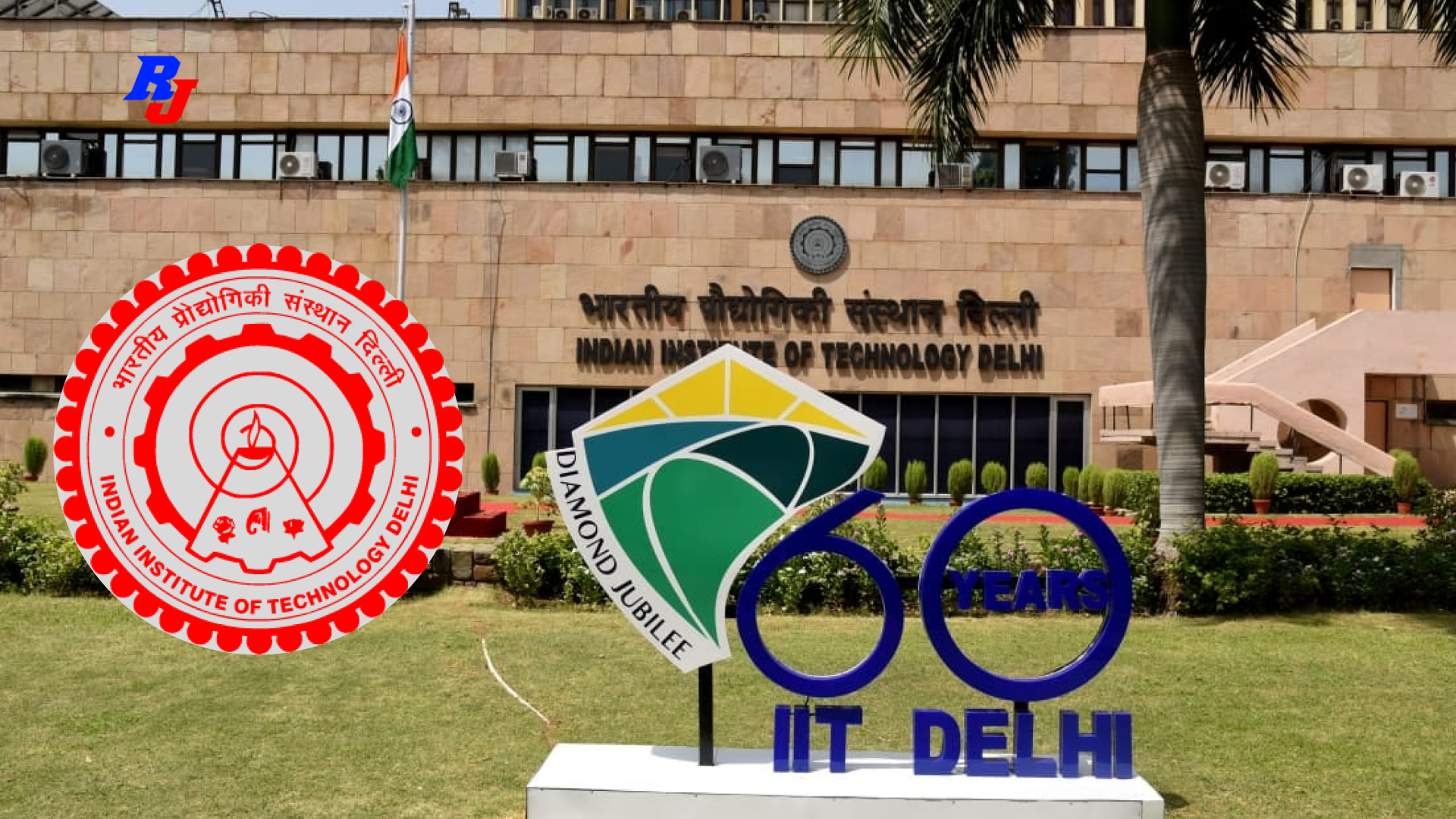 Designation/Position- Sr. Project Scientist
IIT Delhi, India, invites applications for Sr. Project Scientist Position from eligible and interested candidates
About- Indian Institute of Technology Delhi is a public technical and research university in Hauz Khas, Delhi, India. It is one of the oldest Indian Institutes of Technology in India. Established in 1961, it was formally inaugurated in August 1961 by Prof. Humayun Kabir, Minister of Scientific Research & Cultural Affairs. Sr. Project Scientist
Research/Job Area- Physics
Location- New Delhi
Eligibility/Qualification–
Post (s)
Consolidated fellowship / Payslab
Qualifications
Sr. Project Scientist (1)
Rs.45,000-48,200-51,400–55,400-59,400-63,400/-p.m. plus HRA @ 24%
M.Sc. in Physics with first class and Ph. D in Physics.

Minimum 1 year of post-Ph.D. experience.

Research experience on silicon-based homo- and heterojunction solar cells fabrication and characterization with at least five research publications.
Sr. Project Scientist (1)
Rs.45,000-48,200-51,400–55,400-59,400-63,400/-p.m. plus HRA @ 24%
M.Sc. or M Tech in Biotechnology/Biochemistry/Chemistry with first division, Ph.D. with experience in bacterial and mammalian cell culture, Protein Expression and Purification and recombinant DNA Technology.

Hands-on experience in Flow cytometer, RT-PCR, FTIR, Fluorescence Spectrometer and Fluorescence Microscope, and Fabrication of Immuno biosensors with at least five publications.
Job/Position Description-
Candidates of Indian nationality are invited to appear for the Walk-in test I interview for project appointments under the following project. The appointment shall be on a contractual basis on consolidated pay renewable yearly or up to the duration of the project, whichever is earlier.
| | |
| --- | --- |
| Title of the Project | Nanoelectronics Network for Research and Application (NNetRA) (Applications of Non-Silicon-Based Nanofabrication Technologies and Nanoscale Devices RP03530G |
| Funding Agency | Ministry of Electronics and Information Technology |
| Name of the Project Investigator | Prof Neeraj Khare email:nkhare@physics.iitd.ernet.in |
| Deptt/.Centre | Department of Physics |
| Duration of the Project | Upto:13/04/2023 |
How to Apply-
Candidates with the above qualifications/experience should appear for the interview. Kindly bring your formal application on Form No. IRD/REC-4, which can be downloaded from the IRD Website (http://ird.iitd.ac.in/rec) through the proper channel along with complete information regarding educational qualifications indicating the percentage of marks of each examination passed, details of work experience and a recent passport size photograph, along with original certificates (both academic & professional) for verification on the date of interview.
No candidate already employed at the Institute / IRD shall be interviewed unless his/her application has been duly forwarded by their concerned establishment/sections. 5% relaxation of marks may be granted to the SC/ST Candidates. In case of selection of a retired/superannuated government employee, his/her salary will be fixed as per prevailing IRD norms,
| | | |
| --- | --- | --- |
| Walk-In Test / Date of Interview | Time of walk-in-interview | Venue |
| 10/08/2022 | 03.30 p.m | NRF, Room No. 1 16, Block-VI, 11T Delhi, Hauz Khas, New Delhi-1 10016 |
Last Date for Apply– 10 August 2022 (Walk-In Test / Date of Interview)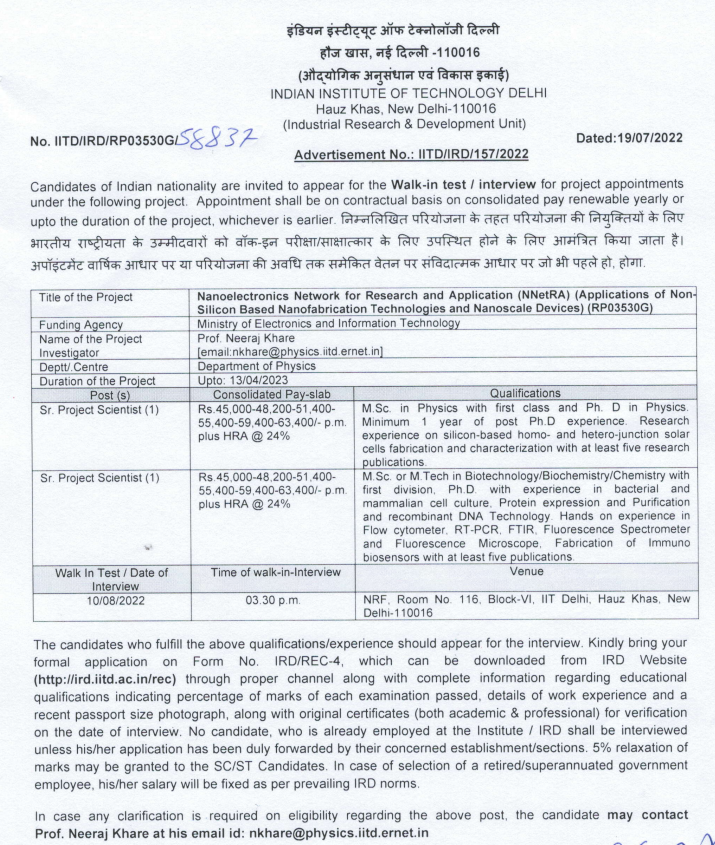 Difference between CV and resume: When to use which one: Explained
Join Our Discussion Forum – Keep your view, share knowledge/opportunity and ask your questions