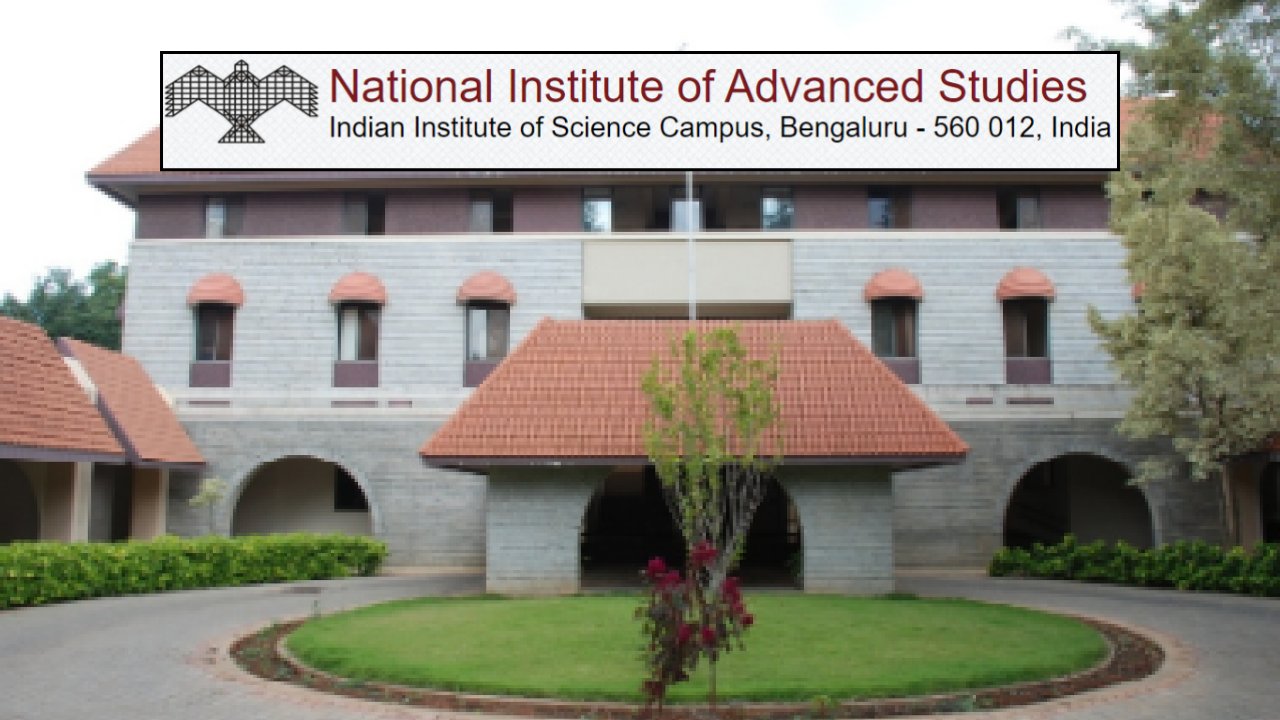 Designation/Position- Post-doctoral Associate (PDA) Position
NIAS, Bangalore, India invites application for Post-doctoral Associate (PDA) Position from eligible and interested candidates
About- National Institute of Advanced Studies (NIAS) was conceived and founded in 1988 by the late Mr. J. R. D. Tata, who sought to create an institution to conduct advanced multidisciplinary research. Housed in a picturesque green campus in Bangalore the Institute serves as a forum to bring together individuals from diverse intellectual backgrounds, in the natural and life sciences, humanities, social sciences, and conflict and security studies. The philosophy underlying NIAS is given shape by its multidisciplinary research teams. The Institute is unique in its integrated approach to the study of intersections between science and technology, philosophy, social issues and leadership. The objective is to nurture a broad base of scholars, managers and leaders who would respond to the complex challenges that face contemporary India and global society, with insight, sensitivity, confidence and dedication. Post-doctoral Associate (PDA) Position
Research/Job Area- Environmental Science/ Forestry/ Botany/ Agriculture/ Remote Sensing/ Geoinformatics or equivalent.
Location- National Institute of Advanced Studies, Bangalore, India
Eligibility/Qualification–
Degrees : PhD
Research experiences : Published work on Terrestrial Carbon Cycle Models/ Remote
Sensing for forest/crop biomass and productivity iii. Previous work experience : Quantification of carbon cycle pools and fluxes, remote sensing, GIS, Forestry
Job/Position Description-
Post-doctoral Associate (PDA)
Job description (what is expected) Candidate would implement a spatial modelling framework for terrestrial carbon dynamics, using a combination of biosphere models, forest growth models, vegetation productivity models, soil C dynamics and biosphere-atmosphere transport models. Candidate would run these models with published spatial data bases, geophysical parameters derived from remote sensing, and new data sets generated in the project for quantification of terrestrial carbon pools and fluxes.
Salary will be commensurate with qualifications and experience and comparable to other premier institutions in the country.
How to Apply-
Interested applicants should submit their curriculum vitae electronically along with the following documents:-
Covering letter
Statement of Purpose
Copy of degree certificate
PDF copies of minimally 2 publications/writing samples- applicable for the post of PDA only
Name, address and email ID of four referees – applicable for the post of PDA only
The last date for receiving applications is June 25, 2021. Short-listed candidates will be invited to NIAS for a presentation followed by an interview (These may be conducted online due to current pandemic).
The applications should be addressed to:
Head-Administration
National Institute of Advanced Studies
Indian Institute of Science Campus
Bangalore-560, 012, India
E-mail: admin@nias.res.in
Last Date for Apply– 25 June 2021
You can get our Regular updates on Telegram also
Find or Post Research Project PositionS – Researchersjob Board
See Also: Motivation Letter for PhD, Postdoc, and Other Research Positions
Whitesmoke Grammar Checker Online – Improve Your Research Writing Skill – Alternative to Grammarly
How to write a literature review: Tips, Format, and Significance
Research Proposal How to Write: Detail Guide and Template