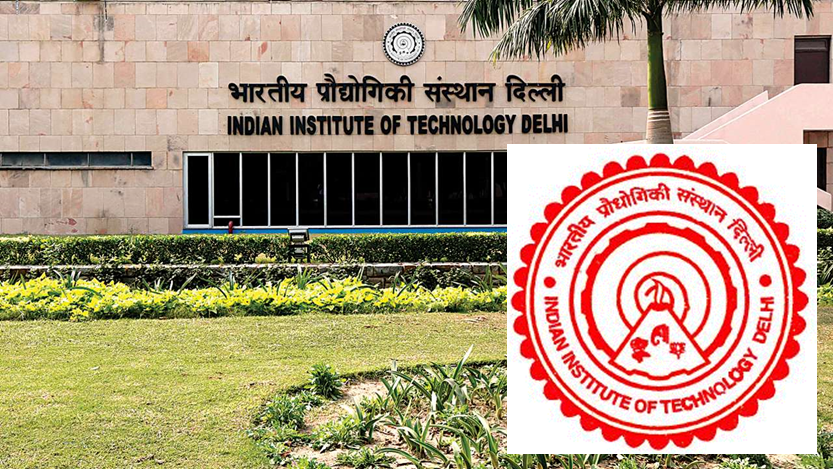 Research Associate Position in IITD, Indian Institute of Technology Delhi
Designation/Position- Research Associate Position in IITD
Indian Institute of Technology Delhi, India invites application for Research Associate Position in IITD from eligible and interested candidates
About- Indian Institute of Technology Delhi is one of the 23 IITs created to be Centres of Excellence for training, research and development in science, engineering and technology in India. Established as College of Engineering in 1961, the Institute was later declared as an Institution of National Importance under the "Institutes of Technology (Amendment) Act, 1963" and was renamed as "Indian Institute of Technology Delhi". It was then accorded the status of a Deemed University with powers to decide its own academic policy, to conduct its own examinations, and to award its own degrees. Research Associate Position in IITD
Applications from Indian nationals are invited for Project Appointment (Research Associate Position) under the following project. Appointment shall be on contractual basis with consolidated pay, renewable yearly or up to the duration of the project, whichever is earlier.
Research area- Chemical/Mechanical Engineering/Electrochemical Devices
Postdoctoral Position at Institute of Physics, Bhubaneswar, India
'Freigeist' Fellowships 2021 by Volkswagen Foundation, Germany
Location- Indian Institute of Technology Delhi, India
Eligibility/Qualification–
First Class B.Tech. in Chemical/Mechanical Engineering with Ph.D. in Electrochemical Devices.
The candidate should have hands on experience in developing electrochemical devices (batteries). Preference will be given to a
candidate having system level experience.
Job/Position Description-
5% relaxation of marks may be granted to the SC/ST Candidates. In case of selection of a retired/suoerannuated
government employee, his/her salary will be fixed as per prevailing IRD norms.
Title of the Project – Design, Development and Demonstration of 1kw (1kwh) Vanadium Redox Flow Battery for Stationary Application (RP03819G)
Funding Agency -Department of Science & Technology
Name of the Project investigator –Prof. Anil Verma [email of Pl: anilverma@iitd.ac.inl
Deptt/– Department of Chemical Engineering
Duration of the Project– Upto:10/10/2022
Post (s)– Research Associate (1)
Consolidated fellowship / Pav-slab Qualifications– Rs.47,000-49,000-54,000/-pm plus HRA@24%
How to Apply-
The candidates who are interested to apply for the above post should download Form No. IRD/REC-4 from the IRD Website (http://ird.iitd.ac.in/rec) of IIT Delhi and su6mit the duly filled form with compete information regarding educational qualifications indicating percentage of marks/division, details of work experience etc. by e- mail with advertisement No. on the subject line email id:-anilverma@iitd.ac.in
Last Date for Apply– 1 March 2021
CeMM Pre-ERC Postdoc Program 2021 in CeMM, Vienna, Austria
Research Associate I Position at IISER Bhopal, MP, India, Apply by…
Research Associate Position at IITD Delhi: Apply by 28 February 2021
Principal Project Scientist Post at IIT Delhi, Apply by 22 February…
Find or Post Research Project PositionS – Researchersjob Board
Join Our Discussion Forum – Keep your view, share knowledge/opportunity and ask your questions