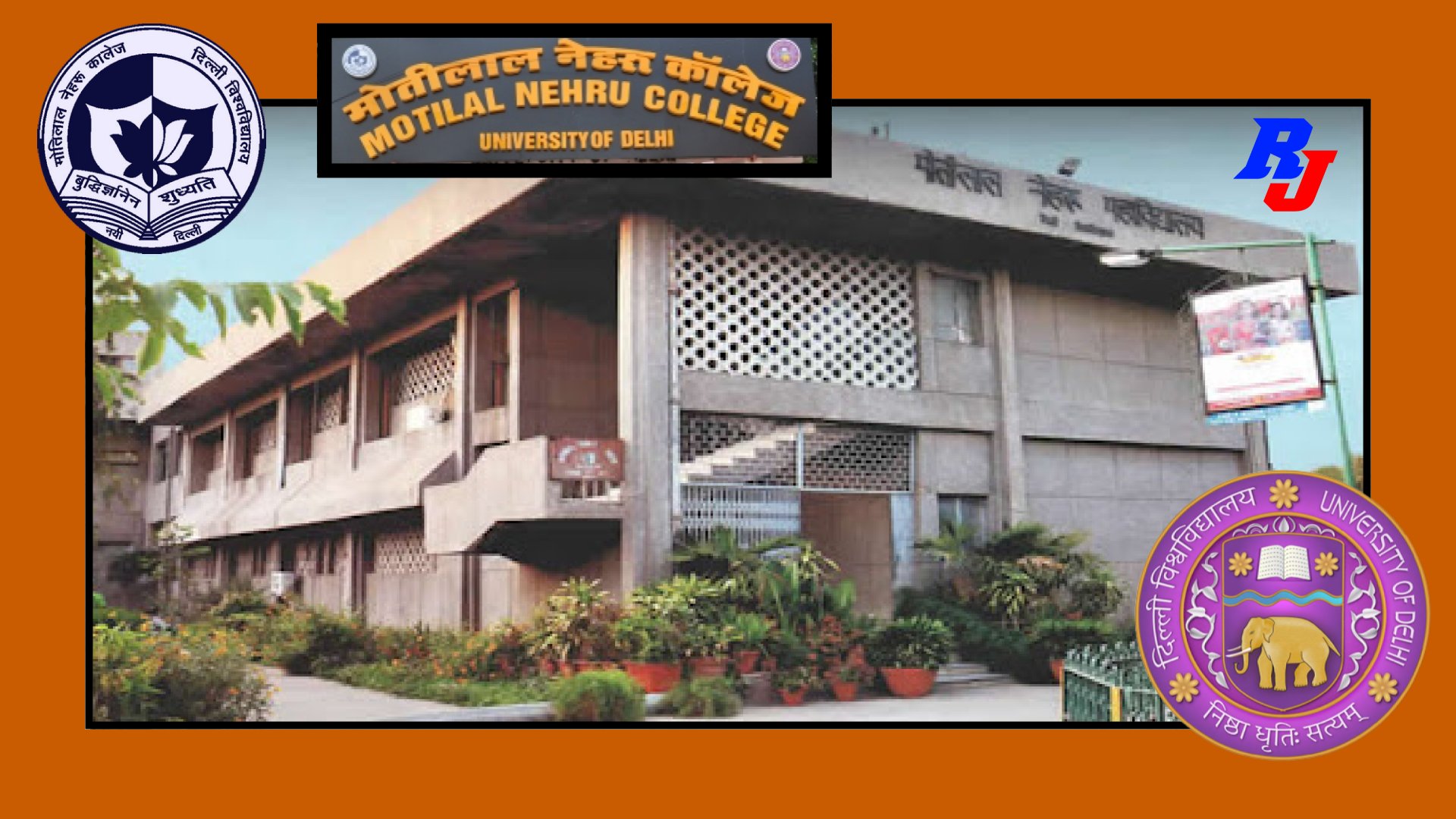 Assistant Professor Jobs in Delhi University, India – DU Notification, India
Designation/Position- Assistant Professor Jobs in Delhi University
Delhi University (DU) , India invites application for Assistant Professor Jobs in Delhi University from eligible and interested candidates
About- Motilal Nehru College is one of the largest constituent colleges of Delhi University. The year 2014 marks the Golden Jubilee of the college. Beginning with a humble setting in a government school building in 1964 with an enrollment of 300 students, the college shifted to its present location in 1989 and now has an enrollment of over 3000 students coming from all parts of India and from abroad. Assistant Professor Jobs in Delhi University
Research/Job Area-
Detail and Date of Interview for appointment of Ad-hoc Assistant Professors in the various Departments is given below:-
| | | | | |
| --- | --- | --- | --- | --- |
| Department | No. of Teacher required | Category | Interview Date & time | Candidates called for Interview (as per University Panel) |
| Chemistry | 01 | | 27.08.2021 (Friday) 2.00 .m. onwards | All categories (PH) from Delhi Universit Ad-hoc Panel |
| Physics | 01 | | 17.08.2021 (Tuesday) 10.00 a.m. onwards | All categories from Delhi Universit Ad-hoc Panel |
| Commerce | 02 | | 18.08.2021 (Wednesday) 10.00 a.m. onwards | All categories from Delhi University Ad-hoc Panel |
| English | 01 (against leave vacanc | | 26.08.2021 (Thursday) 10.00 a.m. onwards | All categories from Delhi University Ad-hoc Panel |
| Computer Science | 01 | OBC | 27.08.2021 (Friday) 10.00 a.m. onwards | All categories (OBC) from Delhi Universi Ad-hoc Panel |
| Sanskrit | 01 | OBC | 16.08.2021 (Monday) 10.00 a.m. onwards | All categories (OBC) from Delhi Universi Ad-hoe Panel |
| Political Science | 01 | sc | 24.08.2021 (Tuesday) 10.00 a.m. onwards | All categories (SC) from Delhi Universi Ad-hoc Panel |
| Mathematics | 01 | EWS | 20.08.2021 (Friday) 10.00 a.m- onwards | All categories (EWS) from Delhi Universitv Ad-hoc Panel |
| History | 01 | sc | 23.08.2021 (Monday) 10.00 a.m. onwards | All categories (SC) from Delhi Universi Ad-hoc Panel |
| Hindi | – | OBC | 25.08.2021 (Wednesday) 10.00 a.m. onwards | All categories (OBC) from Delhi University Ad-hoc Panel |
Location- Motilal Nehru College, Delhi University (DU), India
Various Research Positions – 10 August 2021: Researchersjob- Updated
Various Research Positions – 07 August 2021: Researchersjob- Updated
Eligibility/Qualification–
Applicable as per UGC/Central Government norms.
Job/Position Description-
The College reserves the right to increase/decrease the vacancy or cancel/postpone the interview.
The candidates reporting after one hour of the scheduled time of interview shall not be entertained.
Candidates are requested to bring all the documents at the time of the interview.
Last Date for Apply– 16 – 27 August 2021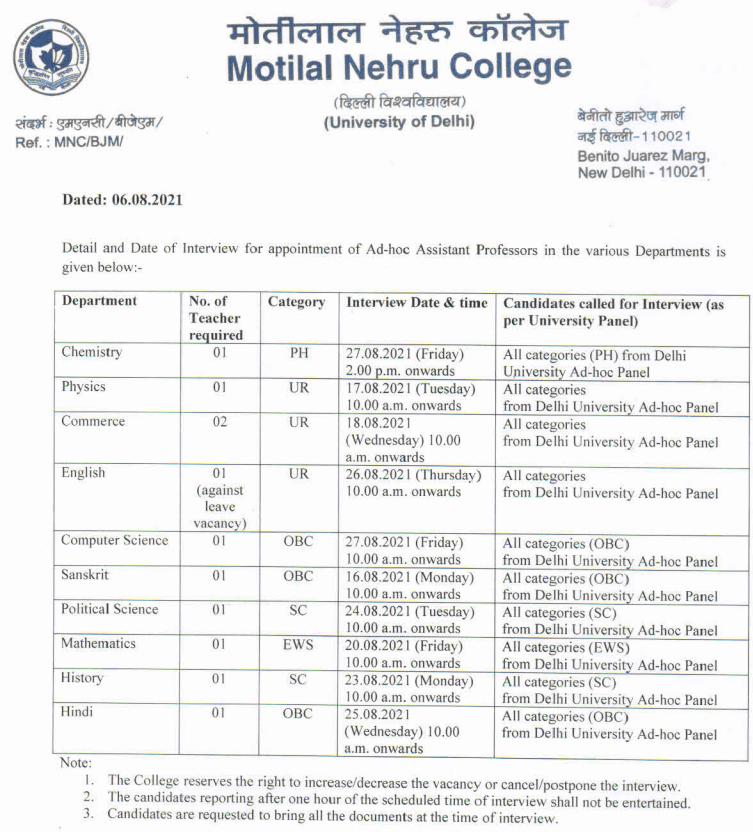 Join Our Discussion Forum – Keep your view, share knowledge/opportunity and ask your questions