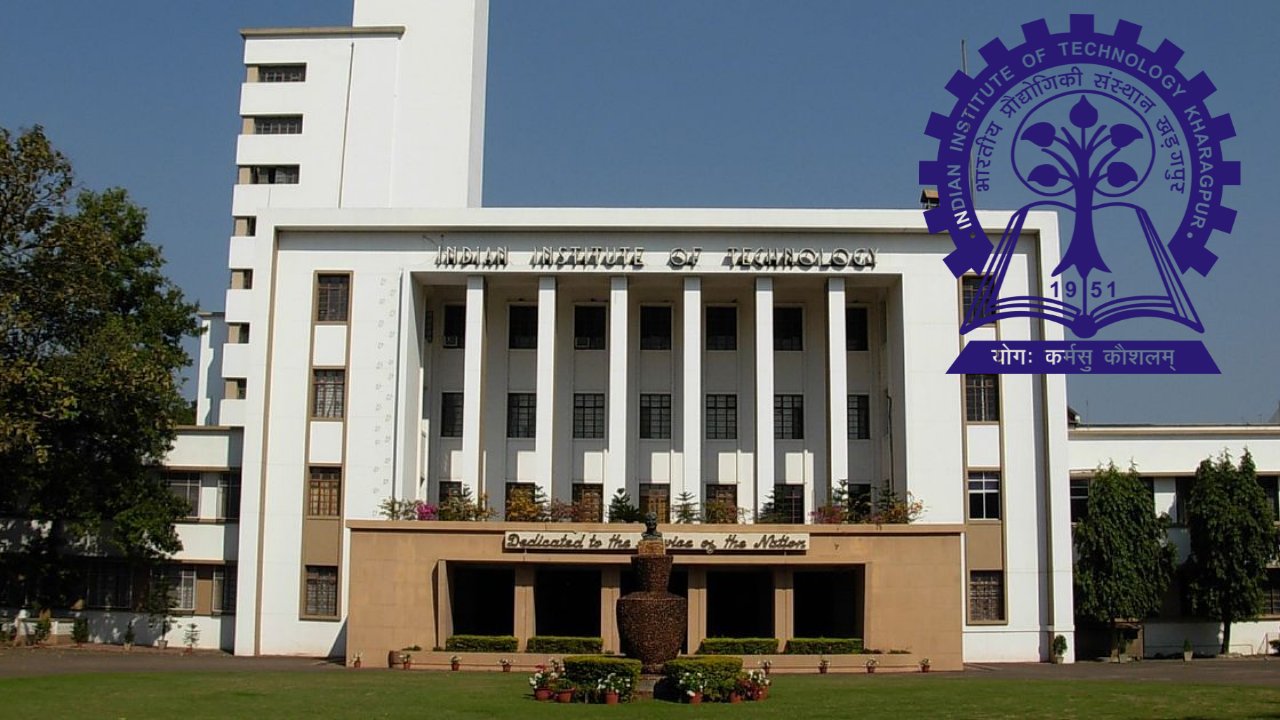 Principal Project Officer-Research Position at IITKgp, IIT Kharagpur, WB, India
Designation/Position- Principal Project Officer-Research
Indian Institute of Technology, Kharagpur, India invites applications for Principal Project Officer-Research Position at IITKgp from eligible and interested candidates
About- The motto of IIT Kharagpur is "Yogah Karmasu Kaushalam". This literally translates to "Excellence in action is Yoga", essentially implying that doing your work well is (true) yoga. This can be traced to Sri Krishna's discourse with Arjuna in the Bhagavad Gita. The quote, in the larger context of the Gita, urges man to acquire equanimity because a mind of equanimity allows a man to shed distracting thoughts of the effects of his deeds and concentrate on the task before him. Equanimity is the source of perfection in Karmic endeavours that leads to Salvation.
Research/Job Area- Computer Science and Engineering
Location- Indian Institute of Technology, Kharagpur, WB, India
Write an Email to Professor: Complete Dos and Don'ts Discussion
Eligibility/Qualification–
| | |
| --- | --- |
| Qualifications | PhD or equivalent degree or having 5 years of research, teaching and design and development experience after M. Tech / ME with atleast one publication in SCI Jounal. |
| Relevant Experience | Prior experience with Deep Learning and NLP / Robotics. |
Job/Position Description-
Project Title
Voice based Natural Interaction for Goal Oriented Tasks in Healthcare(IGO)
Reference No.
IIT/SRIC/R/IGO/2022/106
Reference Date
12-May-2022
Temporary Position(s)
Principal Project Officer-Research – Research
Vacancies
1 post
Consolidated Compensation
Upto Rs. Upto Rs.65000(depending upon qualification & experience) (depending upon qualification & experience)
Coordinator / PI
[Dr. / Prof.]
Pawan Goyal
Department/School/Centre
Computer Science and Engineering
| | |
| --- | --- |
| Sponsor | I-Hub Foundation for Cobotics (IHFC)(MZ-122, IIT Room No. MZ-122, Hauz Khas, South Delhi, Delhi, lndia-110016) |
| Application Deadline | 02-Jun-2022 |
| Application Fees | Application fee of Rs. 100/- (Not for female candidates) shall be deposited in the following bank account through RTGS/NEFT/NET Banking etc. The transaction details(UTR No./Transaction ID) shall be given the application form. 1) Bank Name & Address : State Bank Of India(00202); P.O – Kharagpur Technology, Dist: Midnapore; West Bengal – 721302; 2) Name Of Bank A/C : IIT SRIC-OM Account;3) Account No : 39502115210; 4) IFSC Code: SBIN0000202;5) Swift Code : SBININBB339; |
How to Apply-
Eligible and interested candidates can apply online.
Last Date for Apply– 02 June 2022
Find or Post Research Project PositionS – Researchersjob Board
Join Our Discussion Forum – Keep your view, share knowledge/opportunity and ask your questions