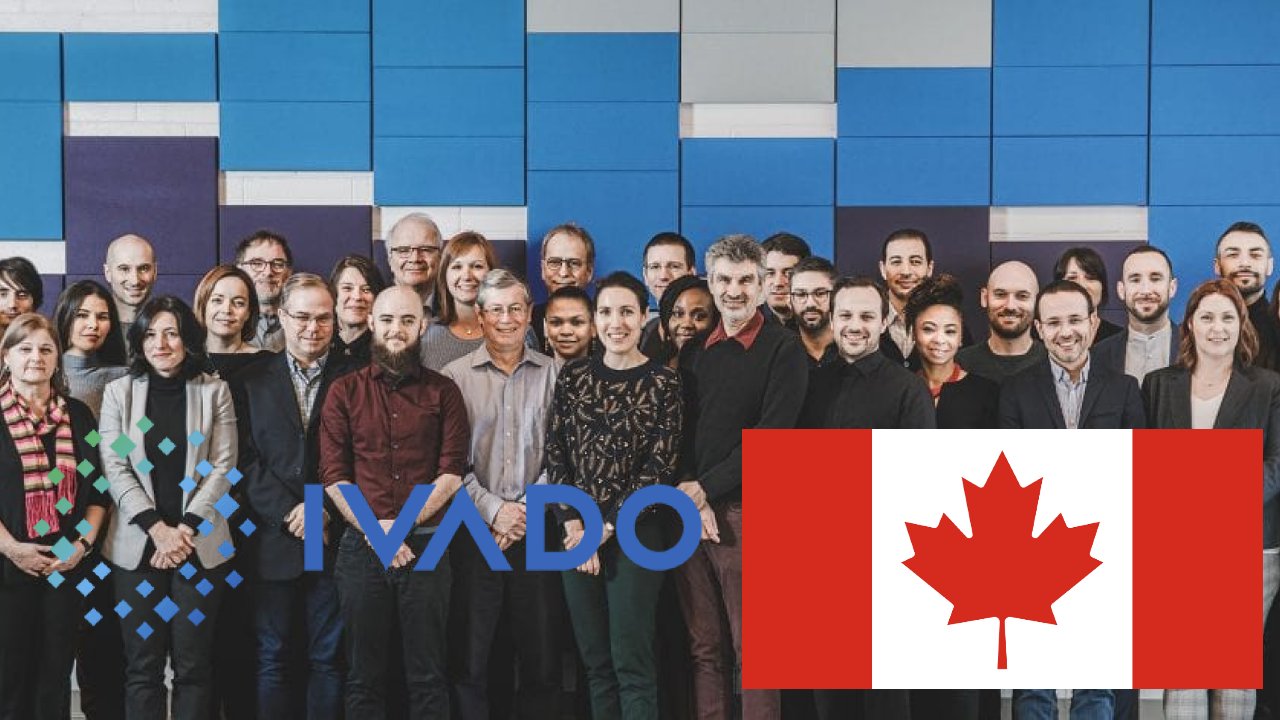 Postdoc Fellowship in Canada 2021 – IVADO Postdoctoral Scholarship
Designation/Position- Postdoc Fellowship in Canada 2021
IVADO, Canada India invites application for Postdoc Fellowship in Canada 2021 from eligible and interested candidates
About- IVADO aims to bring together industry professionals and academic researchers to develop cutting-edge expertise in data science, operational research and artificial intelligence. IVADO members provide data management methods and inform decision making for optimal resource use. In essence, IVADO creates opportunities for knowledge exchange and collaborations between the specialists, partners, researchers and students in its network. Postdoc Fellowship in Canada 2021
Research/Job Area- This funding supports research in the areas delineated in our Canada First funding proposal: data science in the broad sense, encompassing methodological research in data science (machine learning, operations research, statistics) and its applications in multiple sectors, including our priority sectors (health, transportation and logistics, energy, business, and finance) and any other sector of application (e.g., sociology, physics, linguistics, engineering).
Location- HEC Montréal, Polytechnique Montréal, Université de Montréal, McGill University or the University of Alberta, Canada

Bonn SDG Fellowships for International Researchers at University of Bonn, Germany
Presidential Postdoctoral Fellows Positions at The University of Hong Kong
Rhodes University Postdoctoral Research Fellowships 2022, South Africa
Postdoctoral Research Awards in National Academies of Sciences, Engineering, USA
Eligibility/Qualification–
For the postdoctoral applicant
You intend to enrol in a postdoctoral program at HEC Montréal, Polytechnique Montréal, Université de Montréal, McGill University or the University of Alberta.
You have:

earned your first doctorate less than five years prior to the first funding start date listed for the competition (see Calendar section); or
you expect to earn it by the date on which the IVADO funding is to begin (see Calendar section).

Priority will be given to candidates with principal PhD affiliations outside Québec. This measure aims to help attract talented international researchers.
Some flexibility will be granted in the case of applicants who provide adequate explanation for a career interruption or particular circumstances. Please include this explanation (e.g., parental leave, sick leave) in your application.
For the professor filing the application (supervisor)
You must be a faculty member at HEC Montréal, Polytechnique Montréal or Université de Montréal;
If you are a faculty member at the University of Alberta or McGill University, you may be a supervisor provided that you are also a full member of one of our research groups (Mila, CIRRELT, GERAD, CERC in Data Science for Real-Time Decision-Making, CRM, Tech3Lab);
You must have one of the following eligible statuses: assistant professor, associate professor, full professor, research professor, or visiting professor. Adjunct professors are not eligible;
You must not have been the applicant's PhD thesis director or co-director;
You may not submit more than one application for this competition.
For the eventual co-director, there are no restrictions.
For the funding plan
A full funding plan must be provided, accompanied by all supporting documents, covering the full period over which funding is requested; i.e., one or two years. You must provide a guarantee that this funding will be available for the chosen period.
Job/Position Description-
The goals of the program are to:
Train future researchers and professors and, more generally, future actors in the field of digital intelligence, mainly in our IVADO members' areas of excellence: operations research, machine learning, and decision science;
Promote mobility, recruitment and retention of young researchers;
Foster development of collaborative and applied cutting-edge research.
The terms and conditions of the postdoctoral research funding competition have been modified to address the needs expressed by our academic community and the IVADO Scientific Committee. To support a larger number of postdoctoral researchers, IVADO will be offering funding supplements of up to 50% of the postdoctoral researcher's salary, to a maximum of $35,000/year, for a maximum cumulative amount of $70,000/year (including employment benefits).
Funding complementary to the IVADO funding may originate from various sources including: research funds, funding from industrial or institutional partners, etc., and must enable the postdoctoral researcher to focus on their research project full-time. Complementary funding from NSERC, SSHRC or CIHR is therefore acceptable per the conditions specific to those organizations. Your application must include a funding plan covering the full period over which funding is requested; i.e., one or two years.
For early-career professors (who received their first faculty appointment within the last three years) or in exceptional circumstances, and where the principal investigator can fully establish that complementary funding would not be available, the applicant may submit a request for $70,000/year in funding for up to two years. This funding option will be subject to the approval of the IVADO Scientific Committee, which will review the justifications provided. The Scientific Committee may request additional supporting documents at a later date, such as the list of funding/sources of income of the professor submitting the application (supervisor). If approved, this option will have no impact on the evaluation of the applicant's file by the review committee.
How to Apply-
Eligible and interested candidate can apply online.
Your application package must include:
A questionnaire to be completed on the dedicated platform, INCLUDING a description of the project (maximum one page; references may be listed on a second page);
A funding plan compliant with the competition terms and conditions; note that the amounts provided by IVADO include employment benefits;
Your C.V. (free format);
Your official PhD transcripts (please explain the grading scale in the case of non-Canadian universities) to be uploaded;
At least two but not more than three letters of recommendation, including one from the postdoctoral internship supervisor (current or potential).
For Contact- programmes-excellence@ivado.ca
Last Date for Apply– 11 May 2021
Application deadline extended to May 11, 2021, 1 p.m. ET
Expected results notification date: Late June 2021
Funding start date: July 1 or October 1, 2021
How to write an attractive research proposal?
How to Write an Effective Cover Letter – Prepare Yourself
6 golden tips for finding successful postdoctoral opportunities
Should I Do postdoc : Pros and Cons – ResearchersJob
Some Effective Tool to Improve Your Research Writing Skill