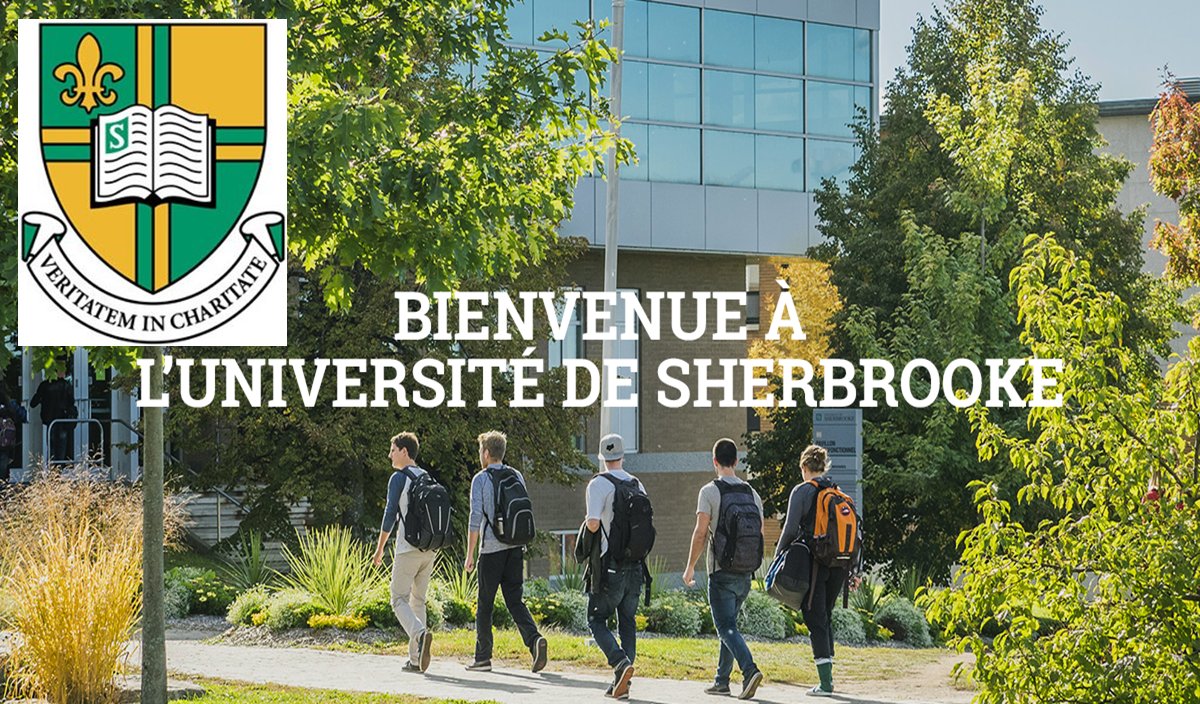 Designation/Position- Claire-Deschênes Postdoctoral Fellowship
Université de Sherbrooke (Québec, Canada) invites application for Claire-Deschênes Postdoctoral Fellowship from eligible and interested candidates
About- The Faculty of Engineering at Université de Sherbrooke has created a competition that fits perfectly with its bold and creative mission. Female doctoral candidates and young doctoral graduates can now participate in the Claire-Deschênes Postdoctoral Fellowship Competition.
Research/Job Area-
One fellowship per area:
building engineering
chemical engineering
computer engineering
robotics engineering
Four scholarships have already been awarded in the following fields:
biotechnological engineering
civil engineering
electrical engineering
mechanical engineering
More Opportunities:
Research Associate Position – IIT Indore under DAE- BRNS Project India
Scientific Consultants Position at Government of India, New Delhi
GIST Faculty Position, Gwangju Institute of Science and Technology, Korea
Research Summer Intern – PhD 2021: Internship at IBM, US
Location-
Eligibility/Qualification–
This competition is open to all women wishing to complete a postdoctoral fellowship to pursue a career as an engineering professor at Université de Sherbrooke.
It is important to remember that Université de Sherbrooke is a Francophone university, which means that candidates must be proficient in French or commit to learning it.
At the time of their application, women registered in a doctoral program and completed their comprehensive doctoral examination are eligible. Women who have completed their doctoral studies within the last two years are also eligible. The doctoral and postdoctoral studies of a candidate must be done at a different institution.
Following the diversity and equity objectives, career interruptions for parental, medical, and family leave are considered in assessing the applications. Candidates are encouraged to identify such periods in their curriculum vitae or cover letter.
If the candidate does not hold Canadian citizenship or permanent residence, certain immigration documents may be required.
The candidates are expected to:
have a strong interest in and a good aptitude for teaching, university pedagogy, as well as research, development and innovation;
demonstrate skills in creating and maintaining good interpersonal relationships and have good collaboration and teamwork skills;
demonstrate leadership, initiative and an excellent ability to communicate and interact effectively and positively with internal and external partners.
Job/Position Description-
Université de Sherbrooke will commit to financially supporting each recipient's postdoctoral fellowship for a period of up to two years.
The conditions for the fellowship amount intend to ensure that each recipient will have at least $40,000 per year to complete the postdoctoral fellowship.
The goal of the Claire-Deschênes Postdoctoral Fellowship Competition is to promote postdoctoral training for women who will also be offered a professorship position in engineering at Université de Sherbrooke.
Submit your application and you could be awarded one of the four Phase 2 postdoctoral fellowships ($ 40,000/year, up to 2 years) each attached to a professorship at the Université de Sherbrooke.
In total, eight scholarships will have been awarded. Four were awarded during phase 1 of the Competition.
How to Apply-
Each application must include the following documents:
a curriculum vitae of the candidate;
official university transcripts;
a cover letter;
a postdoctoral research plan (planned or ongoing);
reprints of relevant refereed papers confirming recent authorship or coauthorship;
two letters of recommendation must be provided directly from referees;
Last Date for Apply– 01 February 2021
The eight fellowships will be awarded in two rounds of four fellowships.
The first round is currently over and has made it possible to award four scholarships to four candidates in the following fields: biotechnological engineering – civil engineering – electrical engineering and mechanical engineering. For the second round, full applications must be received by February 1, 2021.
Interviews for the four round 2 scholarships will take place in spring 2021.
Find or Post Research Project PositionS – Researchersjob Board
See Also: Motivation Letter for PhD, Postdoc, and Other Research Positions
Whitesmoke Grammar Checker Online – Improve Your Research Writing Skill – Alternative to Grammarly
How to write a literature review: Tips, Format, and Significance
Research Proposal How to Write: Detail Guide and Template